Markets gapped higher on blowout March Retail Sales and lower than expected new Jobless Claims.  Then we saw a rally the first 90 minutes of the day before grinding sideways in a tight range the rest of the day in all 3 major indices, all closing very near the highs. All 3 indices also closed at new all-time highs.  On the day, SPY gained 1.08%, DIA gained 0.86%, and QQQ gained 1.51%.  VXX fell another 3.30% to 9.97 and T2122 fell a little, but remains just inside the overbought territory at 82.53.  10-year bond yields fell sharply on the day to 1.569% and Oil (WTI) gained a third of a percent to $63.35/barrel.
On a very small sample size, so far this earnings season companies are far above consensus estimates.  Of the 34 that have reported as of day-end Thursday, 88% have beat estimates…and beat them by an average of 22%.  Overseas Friday, China has announced that its GDP grew 18.3% in Q1. This may help put the recent Chinese clamp-down on bank lending into context.  (Which may correlate to US market fears over Fed action as our own economy is also growing very fast.)
In miscellaneous news, In Thursday's retail sales report, every segment of retail is now above pre-pandemic sales levels with the lone exception of restaurants.  The NFL also picked CZR, DKNG, and Fanduel as their sports-betting partners in a 5-year deal worth about $1 billion.  Airlines companies have said they are expecting massive domestic travel rebounds, but DAL, UAL, and AAL are still bearish on international traffic (especially to Europe) returning to pre-pandemic levels this year. 

Related to the virus, US infections are rising again after plateauing at a level above the fall level.  The totals have risen to 32,224,139 confirmed cases and deaths are now at 578,993.  The number of new cases has ticked higher again and are back above the peak of last summer to an average of 71,919 new cases per day.  However, deaths are just starting to plateau again, now at 727 per day.  There was a lot of bad news on the vaccine front Thursday.  During the day, it was made public that the CEO of PFE had told CNBC on April 1 that it is likely people will need a booster shot within 12 months of being fully vaccinated.  At the same event the CEO of JNJ had told CNBC that people may well need to be vaccinated against covid annually.  CNBC did not say why this news was kept quiet for two weeks afterwards.  The CDC also disclosed that 5,800 who had been vaccinated contracted the virus anyway with about 7% of those infected requiring hospitalization and 74 dying.  Paired with fear over blood clots and general ignorance/skepticism about vaccines, this does not bode well for a virus that is quick to evolve (mutate). In skepticism front, over 14 million doses have piled up unused, mainly in Southern states such as MS, TN, AR, AL, GA, LA, and MO.   
Globally, the numbers rose to 139,809,244 confirmed cases and the confirmed deaths are now at 3,002,313 deaths.  The trends have reversed and are now trending toward trouble again as we have seen significant upticks recently.  The world's average new cases continue to rise and is very near the all-time peak and are now at 736,804 per day.  Mortality, which lags, is also rising sharply again at 11,592 new deaths per day. The WHO said today that the global infection rate is nearing the all-time high again.  In South America, Brazil continues to have a new record number of deaths daily and Columbia has locked-down its 5 largest cities again.  In Asia, India again had a record number of new cases amidst a religious pilgrimage festival.  Other countries in the region reporting surges are Indonesia, the Philippines, Malaysia, and Cambodia (all of which have instituted some kind of restrictions).
Overnight, Asian markets were green across the board on incredibly strong growth numbers out of China.  However, interestingly, the increases in exchanges were moderate with Hong Kong (+0.81%) being by far the largest gainer. In Europe, markets are mostly green on more diverse trading.  The CAC (+0.35%), FTSE (+0.50%), and DAX (+0.94%) are typical of the spread across the exchanges of the continent.  As of 7:30 am, US Futures are pointing to an open on the green side of flat.  The DIA is implying a gain of 0.16%, the SPY implying a gain of 0.10%, and the QQQ implying a gain of 0.03%..

The major economic news scheduled for Friday is limited to Mar. Building Permits, Mar. Housing Starts (both at 8:30 am) and Michigan Consumer Sentiment (10 am).  The major earnings reports on the day include ALLY, BK, CFG, KSU, MS, PNC, and STT before the open.  There are no earnings reports scheduled for after the close.
The bulls just refuse to be denied it seems. For example, the DIA has not seen a significant black candle this month. So, don't fight the trend. With the strong news out of China and a lack of much data or reports in the US today, the bears are not likely to have much energy. However, also be leery about this kind of bull run lasting too much longer without relief. Long runs without down days or pullbacks isn't normal.
Follow the trend, don't predict reversals, but also avoid chasing trades you have missed. Respect support and resistance. Keep taking your profits off the table when you can and maintain your discipline. Stay on the right side of the market trend and follow those trading rules. As we know, consistency is the key to long-term trading success. Also, remember this is Friday, so prepare for the weekend news cycle, and don't forget to pay yourself.
Ed
Swing Trade Ideas for your consideration and watchlist: No trade ideas for Friday, but Rick will be back home Monday. You can find Rick's review of tickers on his YouTube Channel here. Trade your plan, take profits along the way, and smart. Also, remember to check for impending earnings reports. Finally, remember that any tickers we mention and talk about in the trading room are not recommendations to buy or sell.

🎯 Mike Probst: Rick, Got CTL off the scanner today. Already up 30%. Love it.
🎯 Dick Carp: the scanner paid for the year with HES-thank you
🎯 Arnoldo Bolanos: LTA scanner really works $$, thanks Ed.
🎯 Bob S: LTA is incredible…. I use it … would not trade without it
🎯 Malcolm .: Posted in room 2, @Rick… I used the LTA Scanner to go through hundreds of stocks this weekend and picked out three to trade: PYPL, TGT, and ZS. Quality patterns and with my trading, up 24%, 7% and 12%…. this program is gold.
🎯 Friday 6/21/19 (10:09 am) Aaron B: Today, my account is at +190% since January. Thanks, RWO HRC Flash Malcolm Thomas Steve Ed Bob S Bob C Mike P and everyone that contributes every day. I love our job.
Hit and Run Candlesticks / Road To Wealth Youtube videos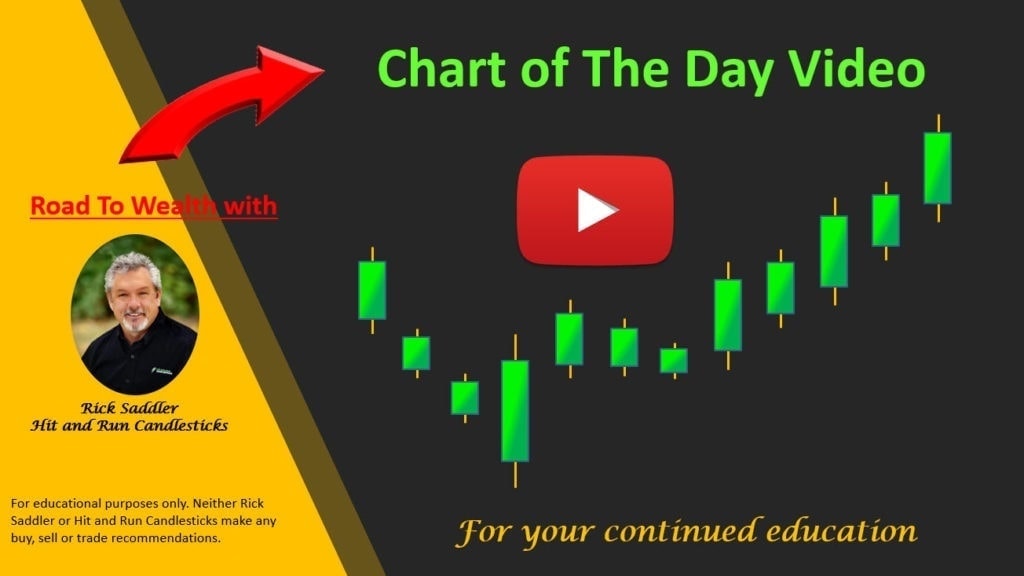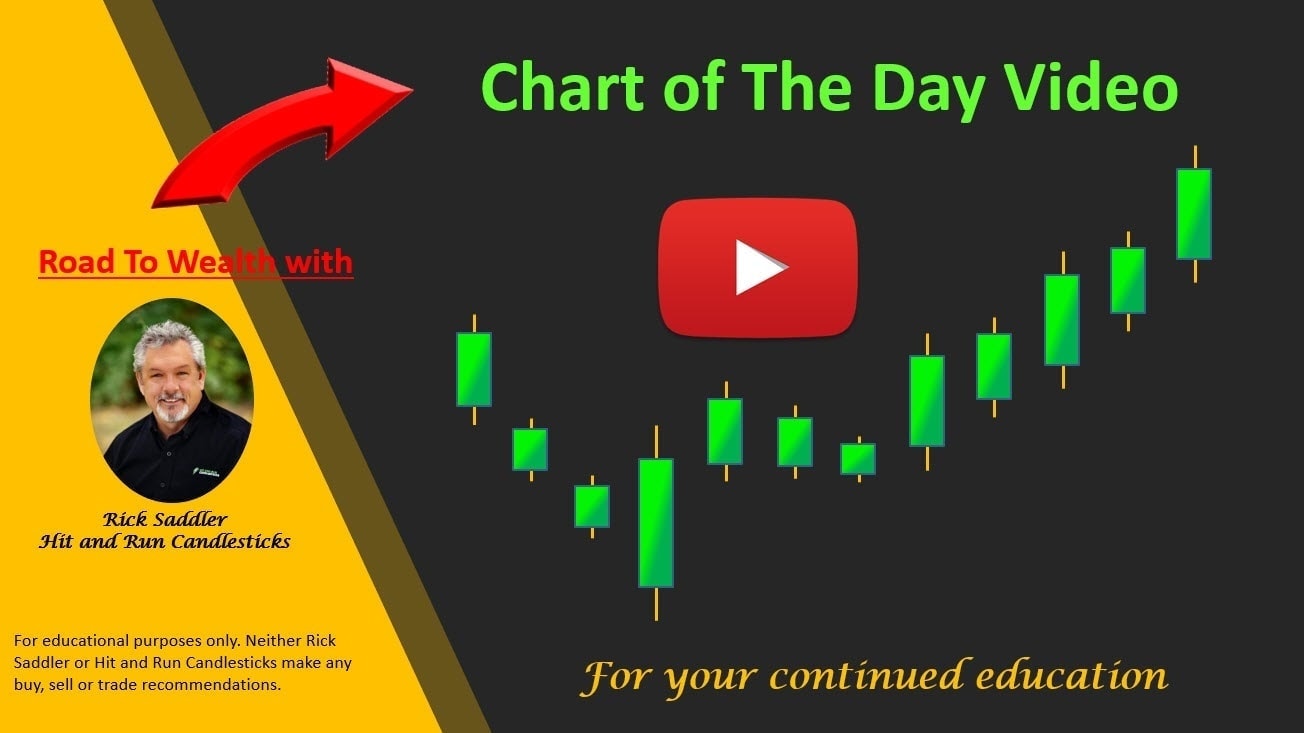 Disclosure: We do not act on all trades we mention, and not all mentions acted on the day of the mention. All trades we mention are for your consideration only.




Free YouTube Education • Subscription Plans • Private 2-Hour Coaching
DISCLAIMER: Investing / Trading involves significant financial risk and is not suitable for everyone. No communication from Hit and Run Candlesticks Inc, its affiliates or representatives is not financial or trading advice. All information provided by Hit and Run Candlesticks Inc, its affiliates and representatives are intended for educational purposes only. You are advised to test any new trading approach before implementing it. Past performance does not guarantee future results. Terms of Service