Markets gapped higher Tuesday on hope of more help from the Fed (spurred by leaks about the content of FOMC Chair Powell's Thursday speech).  However, the DIA sold off both strongly and immediately on its overnight reshuffle that saw XOM, PFE, and RTX replaced in the Dow 30.  The other major indices faired better grinding sideways until the bulls stepped in late in mid-day to rally all the way into the close.  On the day, DIA lost 0.20%, SPY gained 0.36% (closing at a new all-time high), and QQQ gained 0.79% (also closing at an another all-time high).  The VXX lost a touch to 24.39 and T2122 remains just outside of overbought territory at 77.69.  10-year bond yields were up strongly to 0.687% while Oil (WTI) also gained to $43.35/barrel.
Kansas City Fed President George told CNBC she has concerns about a double-dip recession if there is a virus resurgence.  She also expressed skepticism of Fed Chair Powell's expected Thursday policy change announcement that will allow inflation to "run hot" (overshoot the 2% target without action to reduce it).
While Marco fizzled Monday, hurricane Laura is expected to intensify to a Category 4 storm.  The major storm is expected to make landfall in Texas or Louisiana either tonight or on Thursday morning.  Many businesses, including a high number of Chemical Plants and Oil Refineries in that area, have been shut down for days and will remain closed until at least next week.

On the virus front, in the US, the numbers show we now have 5,956,160 confirmed cases and 182,421 deaths.  The good news is that new cases continue to trend down, coming in at just over 40,000 for Tuesday.  However, deaths saw a spike back up close to 1,300 on the day.  In a dramatic (and questionable) change, the CDC posted revised guidelines saying that people exposed to infected people DO NOT need to be tested unless they are showing symptoms.  Moreover, they are discouraging testing by saying "if you do get tested, you should self-quarantine at least until you have results."  So as testing is being decreased and is now being discouraged, and reporting has been changed, we should see dramatically lower numbers.
Globally, the numbers rose to 24,091,252 confirmed cases and 824,177 deaths.  In Europe, Germany said a good portion (42%) of their recent increase in cases are due to international travelers now that they have reopened borders.  Among the origin countries identified were Turkey, Kosovo, Croatia, Bosnia, and Bulgaria.  In the UK, the government made a U-turn to say that many secondary school kids will be required to wear masks in an attempt to get public education (freeing the parents to work) back in place.  
Overnight, Asian markets were mixed, but modestly lower.  Shanghai and Shenzhen both lost over 1.3% in the only moves greater than one percent.  The remaining markets all stuck much closer to flat on the day.  However, European markets are more hopeful as of their mid-day.  There are no major moves, but everything except the FTSE and Sweden are leaning toward the green side.  In the US, at 7:30 am, the futures are pointing to a mixed and modest open, with the DIA just on the red side of flat, SPY just on the green side of it, and the QQQ looking to a half-percent gap higher at the open. 

The major economic news for Wednesday is limited to July Durable Goods Orders (8:30 am) and Crude Oil Inventories (10:30 am).  Major earnings reports include DKS, DY, and RY before the open.  Then after the close GEF and WSM report.
The rally has continued and new DIA member CRM had blow-out earnings after the close Tuesday.  So that should help that market, shaken a bit by Monday's revised lineup.  It seems the bulls are restless waiting on political conventions to end, DC to return to work to give the economy more stimulus, and now the Fed to announce they will let inflation run until after they secure full employment.
The trend still remains bullish.  So, be careful trying to get on the short side.  (Markets can stay "wrong" longer than we can stay solvent.)  Follow the trend and stick to your trading rules.  Don't chase moves you have missed.  Don't try to predict reversals or breakouts.  Above all, remember, trading is a job.  We must obey our rules, stick to the process, and work to be consistently profitable. 
Ed
The Daily Swing Trade Ideas for today: NOW, SQ, COST, FB, MXIM, SNPS, WYNN, UNM, STZ. Trade your plan, take profits along the way, and smart. Also, remember to check for impending earnings reports. Finally, remember that any tickers we mention and talk about in the trading room are not recommendations to buy or sell.

🎯 Mike Probst: Rick, Got CTL off the scanner today. Already up 30%. Love it.
🎯 Dick Carp: the scanner paid for the year with HES-thank you
🎯 Arnoldo Bolanos: LTA scanner really works $$, thanks Ed.
🎯 Bob S: LTA is incredible…. I use it … would not trade without it
🎯 Malcolm .: Posted in room 2, @Rick... I used the LTA Scanner to go through hundreds of stocks this weekend and picked out three to trade: PYPL, TGT, and ZS. Quality patterns and with my trading, up 24%, 7% and 12%.... this program is gold.
🎯 Friday 6/21/19 (10:09 am) Aaron B: Today, my account is at +190% since January. Thanks, RWO HRC Flash Malcolm Thomas Steve Ed Bob S Bob C Mike P and everyone that contributes every day. I love our job.
Hit and Run Candlesticks / Road To Wealth Youtube videos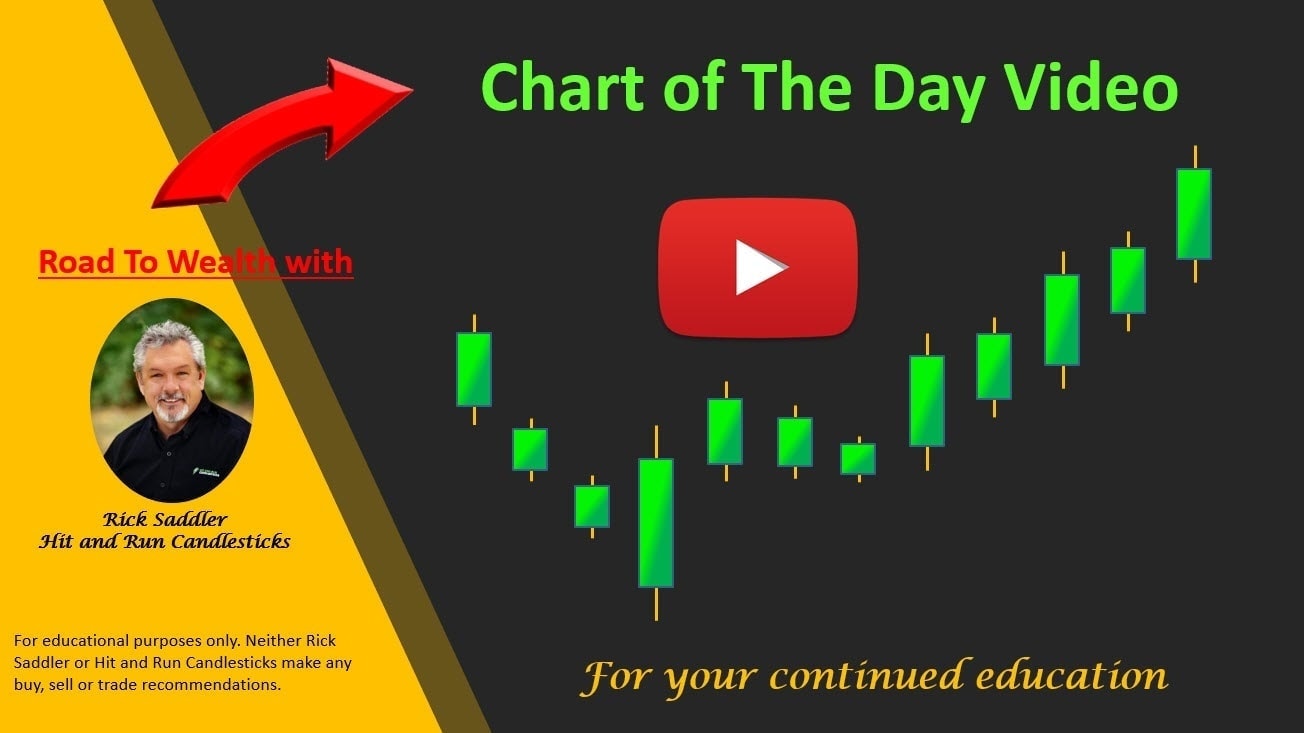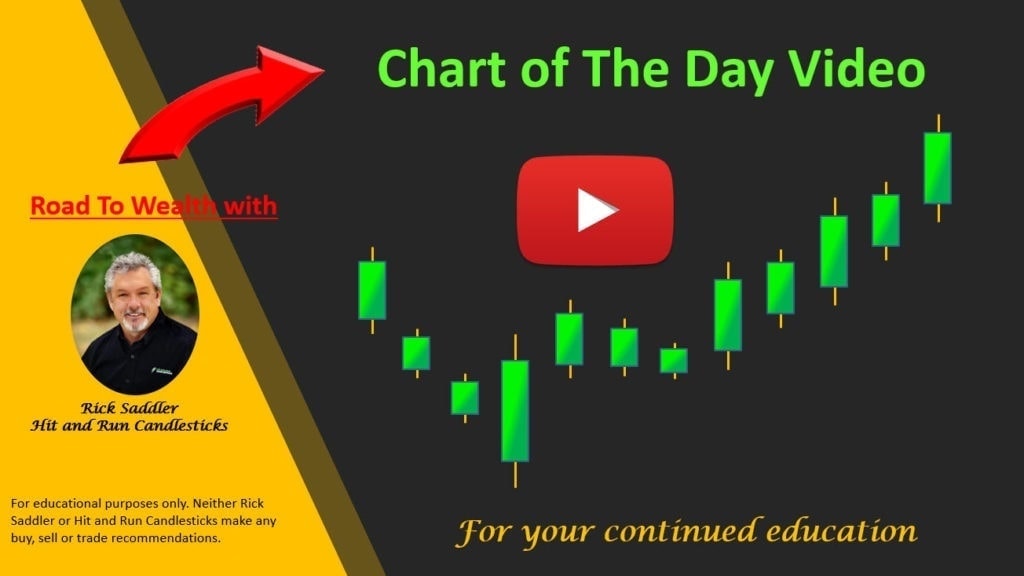 Disclosure: We do not act on all trades we mention, and not all mentions acted on the day of the mention. All trades we mention are for your consideration only.




Free YouTube Education • Subscription Plans • Private 2-Hour Coaching
DISCLAIMER: Investing / Trading involves significant financial risk and is not suitable for everyone. No communication from Hit and Run Candlesticks Inc, its affiliates or representatives is not financial or trading advice. All information provided by Hit and Run Candlesticks Inc, its affiliates and representatives are intended for educational purposes only. You are advised to test any new trading approach before implementing it. Past performance does not guarantee future results. Terms of Service