After a modestly lower open and a half-hour of volatility, the bulls stepped in and rallied the entire rest of the day closing near the highs.  This left the SPY ending the week where it began after 5 days of consolidation.  However, the QQQ continued its massive rally, with TSLA, NFLX, and GOOG pulling markets higher.  On the day DIA was up 1.39%, SPY was up 1.02%, and QQQ was up 0.68% to yet another all-time high close.  VXX fell to 32.15 and T2122 remains toward the high side of the mid-range at 73.53.  10-year bond yields rose to 0.641% as it was a risk-on day and Oil (WTI) rose back to $40.52/barrel.
In weekend trade developments, late Friday President Trump said the US-China relationship is severely damaged and as a result phase two of a trade deal is not a priority.  In fact, he said "he isn't even thinking about it."  Then on Saturday, the administration announced new tariffs of 25% on French goods (i.e. wine, cheese, cookware, cosmetics, soap, etc.).  These tariffs are in retaliation for France not ending its new 3% tax on revenue earned from online sales to French users as the US had demanded.  The tariffs are timed to not take effect until January, with the stated reason of giving time for negotiations.  However, this move also comes days after Treasury Sec. Mnuchin canceled negotiations on the tax issue and warned retaliation on any country that imposes taxes on American tech giants (GOOG, AMZN, FB, etc.).
In the US, the virus numbers show we have 3,414,105 confirmed cases and 137,787 deaths. As of the weekend, only 3 states are seeing a reduction in the new case rate, while 14 are holding relatively steady, and 33 are increasing. Friday saw a record of 71,000 new cases.  On Saturday, that number was 62,000. Then Sunday we saw a 5th straight day over 60,000 new cases.  This includes FL reporting a massive 15,300 (4,000 more than the previous 1-day high).  In South Carolina, they reported they are now seeing over 22% of all tests coming back positive.  

Globally, the number of cases has reached 13,062,360 confirmed cases and 572,214 deaths.  On Sunday, the W.H.O. reported 230,000 new cases.  In Brazil, they reported 72,000 cases Sunday (on about two-thirds the US population).  India reported a record number of cases 5 days in a row as of today.  They also announced their 3rd largest city will lock-down for a week starting Tuesday.  Meanwhile, in the UK, the government is now making a major push for economic recovery.  Sunday, they encouraged workers to go back to the office (as opposed to working from home) if at all possible in an effort to stir retail activity.  The MP (Gove) who announced this also said it should be up to individuals, not the government, as to whether people wear masks in shops, bars, and restaurants. 
Overnight, Asian markets were mostly strongly green, with a couple of minor red exceptions being Thailand and Singapore.  Shenzhen was up almost 3.5% and the NIKKEI up 2.22%. In Europe, we're seeing a similar story with only Russia and Greece below flat.  The big 3 bourses (FTSE, DAX, CAC) are all up about 1.3% at this point in their day. As of 7:30am, US futures are all pointing to a gap higher of about 0.80% at the open.
The only major economic news for Monday is the June Federal Budget Balance (2 pm).  The only major earnings report for the day was PEP before the open and they reported a 3.1% revenue fall for the quarter, but beat on earnings ($1.32 vs 1.25). There was also a deal announced with chipmaker ADI buying MXIM in an all-stock deal.

Friday's candles were very Bullish, albeit within a consolidation in large-caps (SPY).  However, the QQQ continues to rip.  Are the QQQs extended?  Absolutely.   However, that doesn't mean they must reverse today.  And the bulls look like they want to run again this morning with absolutely no fear of the pandemic.  Still, keep an eye on those "canary in the coalmine" FAANG stocks.  If they were to break, so will the market.  If they maintain their rally, there is nothing the rest of the bears can do to fight that momentum.  So, watch the short-term chart and don't chase, don't predict, and take profits as you go.  And also keep in mind that Earnings Season starts again Tuesday.
Ed
The Daily Trade Ideas have been moved back to this space at the request of members. Today's trade ideas are HD, PBR, XHB, VALE, LULU, CNP, XRT, GLW, CWH, MGA. Trade your plan, take profits along the way, and smart. Also, don't forget to check for upcoming earnings. Finally, remember that the stocks/ETFs we mention and talk about in the trading room are not recommendations to buy or sell.

🎯 Mike Probst: Rick, Got CTL off the scanner today. Already up 30%. Love it.
🎯 Dick Carp: the scanner paid for the year with HES-thank you
🎯 Arnoldo Bolanos: LTA scanner really works $$, thanks Ed.
🎯 Bob S: LTA is incredible…. I use it … would not trade without it
🎯 Malcolm .: Posted in room 2, @Rick... I used the LTA Scanner to go through hundreds of stocks this weekend and picked out three to trade: PYPL, TGT, and ZS. Quality patterns and with my trading, up 24%, 7% and 12%.... this program is gold.
🎯 Friday 6/21/19 (10:09 am) Aaron B: Today, my account is at +190% since January. Thanks, RWO HRC Flash Malcolm Thomas Steve Ed Bob S Bob C Mike P and everyone that contributes every day. I love our job.
Hit and Run Candlesticks / Road To Wealth Youtube videos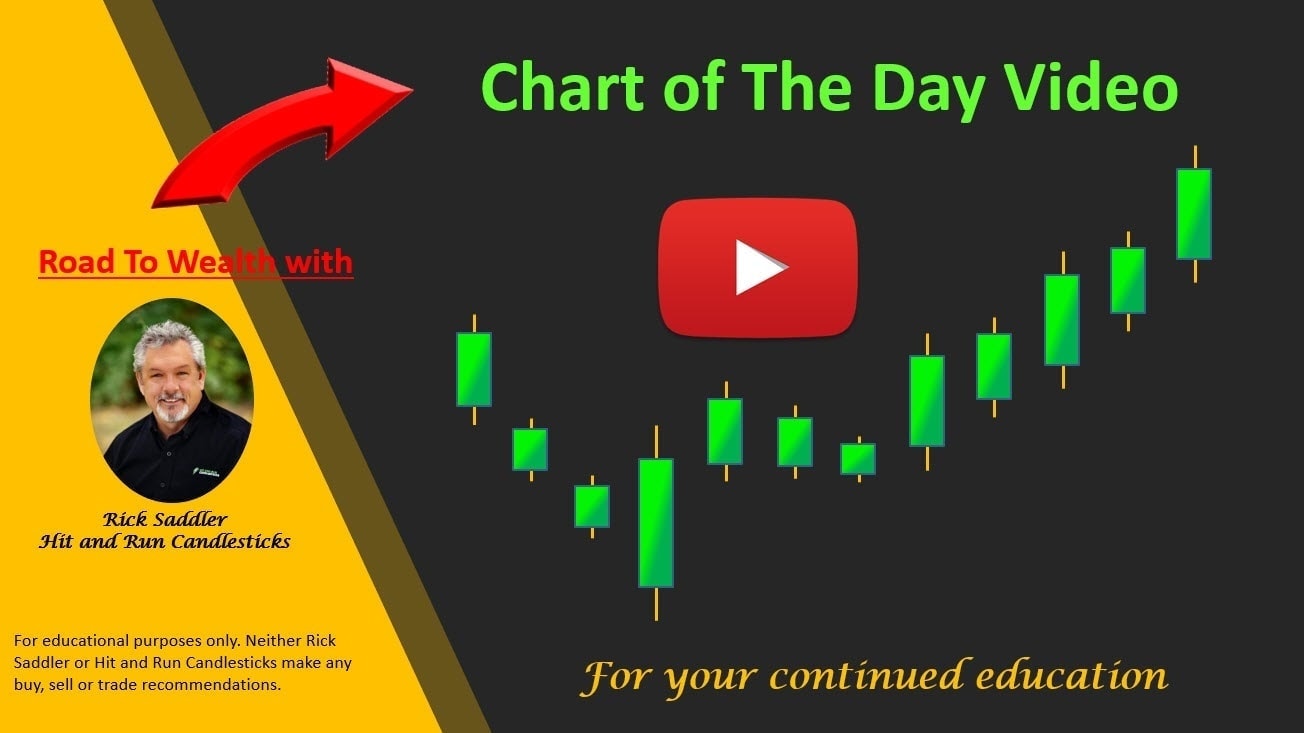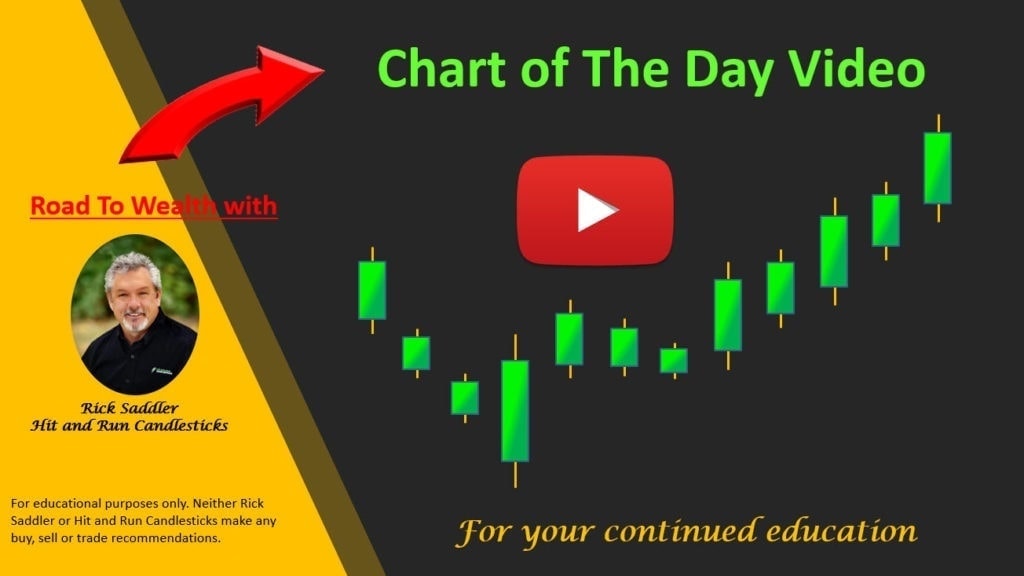 Disclosure: We do not act on all trades we mention, and not all mentions acted on the day of the mention. All trades we mention are for your consideration only.




Free YouTube Education • Subscription Plans • Private 2-Hour Coaching
DISCLAIMER: Investing / Trading involves significant financial risk and is not suitable for everyone. No communication from Hit and Run Candlesticks Inc, its affiliates or representatives is not financial or trading advice. All information provided by Hit and Run Candlesticks Inc, its affiliates and representatives are intended for educational purposes only. You are advised to test any new trading approach before implementing it. Past performance does not guarantee future results. Terms of Service