Friday was a brutal half-day for the bulls. A new variant of Covid out of South Africa (Omicron) has been labeled a threat by the WHO and world markets are ran for cover.  In the US, a 2% gap down, led to follow-through the first two hours. However, a rally from 11:30-12:30 am brought markets back to the gap-down level, only to be met with more hard selling until 12:55 pm.  Interestingly, there was a bullish move on MASSIVE volume (probably dark pool volume from the open) the last 5 minutes.  This all left us with a gap-down Spinning Top in the DIA, and gap-down big black candles in the SPY and QQQ.  On the half-day, SPY lost 2.23%, QQQ lost 1.90%, and DIA lost 2.52%.  The VXX spiked to 26.16 and T2122 dropped deep into the oversold territory at 3.88.  10-year bond yields fell off a cliff as traders ran for safety to 1.482% and Oil (WTI) dove an incredible amount of more than 13% to $68.17/barrel.
As mentioned above, the Omicron variant made most of the economic news over the last 4 days.  Cases have been found in Europe, Australia and Dr. Fauci (NIH) says it is likely already in the US as well.  Travel restrictions are already being imposed globally.  So, the market faces uncertainty about what can be done to contain the economic fallout over this new outbreak as we enter Winter and with central banks and fiscal policies already facing heavy inflation.  On the other hand, we don't know the mortality rate of the new variant and it does appear that the pharma response will be faster this time.  (MRNA says testing is already underway and an Omicron vaccine could be ready in early 2022.)  So, while the market hates uncertainty, don't be surprised if at least today we see a rebound after what may be perceived as Friday's overreaction.  
In-store retail traffic was down 28% on Black Friday compared to 2019 according to retail industry analysts.  This was despite closures having Thanksgiving Day sales down 90% from 2019.  However, Black Friday sales were still up 48% from the 2020 levels.  In addition, online retailers report sales slightly lower than last year ($8.9 billion vs. $9.0 billion in 2020) on Friday.  With all of this said, given the tremendously strong Q3 retail results, analysts are predicting that shoppers have just been buying throughout the season rather than so heavily on the Thanksgiving weekend.  One industry analyst (Adobe Analytics) is still predicting Cyber Monday to be the biggest shopping day of the year according to CNBC. 

TSLA changed its tune Friday.  What had been an all-out push for deliveries at any cost for several quarters was reversed when CEO Elon Musk told employees to focus on "minimizing the cost of deliveries" rather than on hitting end-of-quarter delivery goals.  However, the company still expects to meet its broad goal of achieving 50% average growth in deliveries for the year.
Overnight, Asian markets were mostly down.  Japan (-1.63%), Singapore (-1.44%), and Thailand (-1.30%) led the way lower.  Only Indonesia (+0.71%) was appreciably green, although Shenzhen (+0.22%) and India (+0.16%) both stayed above water.  In Europe, however, markets are strongly green across the board at mid-day.  The only exception is Denmark (-0.30%).  The FTSE (+1.04%), DAX (+0.48%), and CAC (+0.98%) are leading the charge, but some of the smaller exchanges are up considerably more (such as Russia at +2.11%).  As of 7:30 am, US Futures are pointing to a rebound.  The DIA is implying a +0.52% open, the SPY implies a +0.71% open, and the QQQ is implying a +0.87% open at this hour.  Oil is already making a strong comeback (up 4.97% at this time) and 10-year bond rates are also spiking in early trading.
The major economic news scheduled for release Monday includes Oct. Pending Home Sales (10 am) and an onslaught of speakers (Fed Chair Powell testifies at 10 am, Treas. Sec. Yellen speaks at 10 am, Fed member Williams speaks at 10:30 am, Fed member Clarida speaks a 1 pm, Fed member Williams speaks at 3 pm, Chair Powell speaks at 3:05 pm, and Fed member Bowman speaks at 5:05 pm.  Major earnings reports scheduled for the day are limited to LI before the open.  There are no major earnings reports scheduled for after the close.

The bulls have had 2.5 days to consider the real potential impact of Omicron and get past initial fears. They seem to be trying to mount a rebound charge in Europe and, so far, are looking to follow Europe back higher this morning. A lot of technical damage needs to be fixed but the bulls look ready to try early.
Be leery of chasing into what could turn out to be a pop and drop. However, for the nimble, at least a short-term rebound seems to be in the cards this morning. Focus on your trade rules and on managing the things you can control. That should include consistently taking profits when you have them and moving your stops in your favor. Trade carefully and continue to think twice before holding through earnings...especially without a hedge.
Ed
Swing Trade Ideas for your consideration and watchlist: PLD, ON, DVN, PFE, HPQ, LCID, KR. You can find Rick's review of tickers on his YouTube Channel here. Trade your plan, take profits along the way, and smart. Also, remember to check for impending earnings reports. Finally, remember that any tickers we mention and talk about in the trading room are not recommendations to buy or sell.

🎯 Mike Probst: Rick, Got CTL off the scanner today. Already up 30%. Love it.
🎯 Dick Carp: the scanner paid for the year with HES-thank you
🎯 Arnoldo Bolanos: LTA scanner really works $$, thanks Ed.
🎯 Bob S: LTA is incredible…. I use it … would not trade without it
🎯 Malcolm .: Posted in room 2, @Rick... I used the LTA Scanner to go through hundreds of stocks this weekend and picked out three to trade: PYPL, TGT, and ZS. Quality patterns and with my trading, up 24%, 7% and 12%.... this program is gold.
🎯 Friday 6/21/19 (10:09 am) Aaron B: Today, my account is at +190% since January. Thanks, RWO HRC Flash Malcolm Thomas Steve Ed Bob S Bob C Mike P and everyone that contributes every day. I love our job.
Hit and Run Candlesticks / Road To Wealth Youtube videos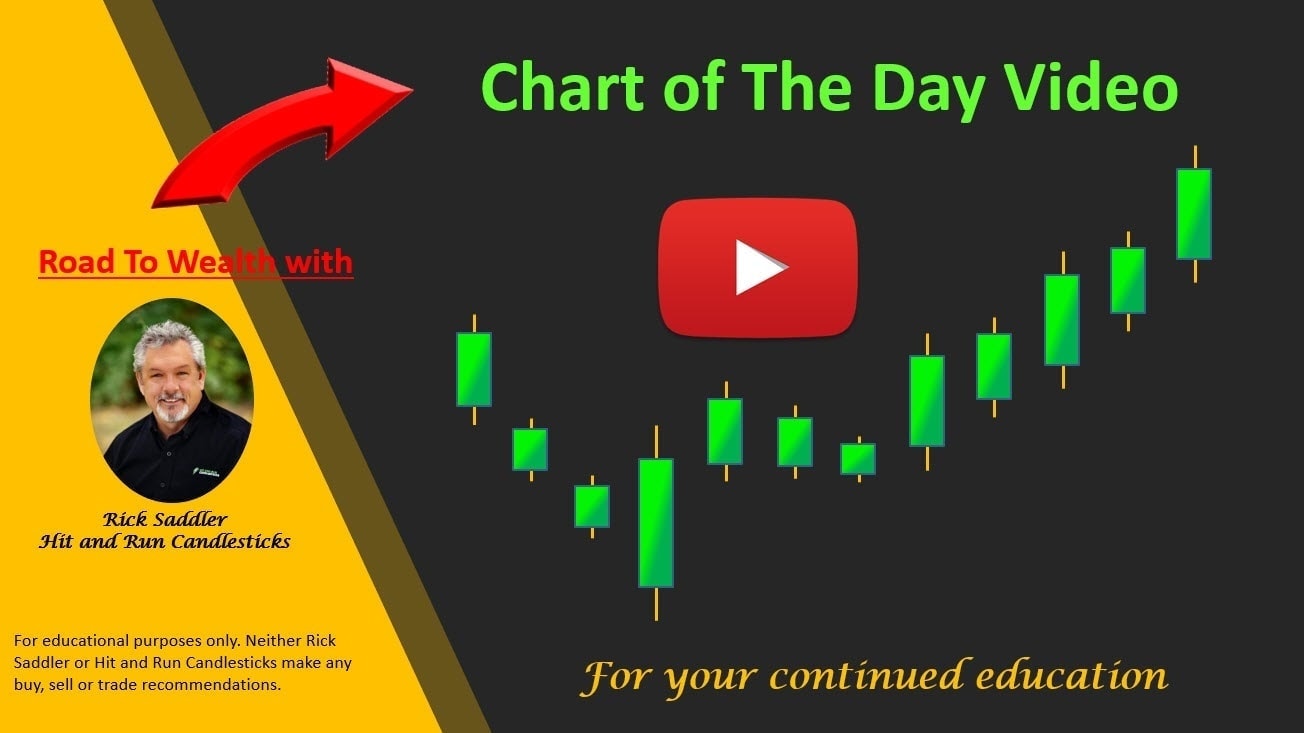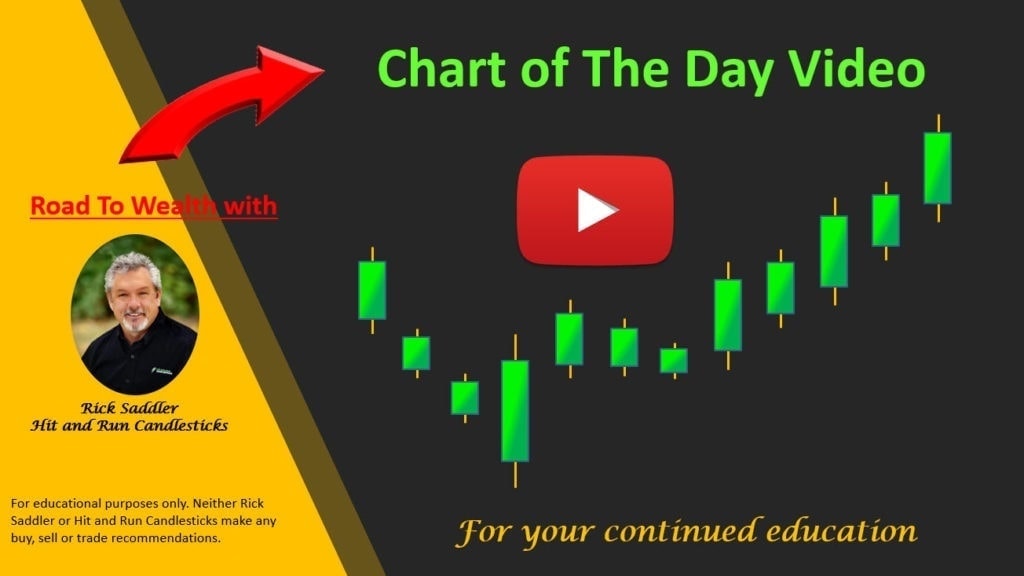 Disclosure: We do not act on all trades we mention, and not all mentions acted on the day of the mention. All trades we mention are for your consideration only.




Free YouTube Education • Subscription Plans • Private 2-Hour Coaching
DISCLAIMER: Investing / Trading involves significant financial risk and is not suitable for everyone. No communication from Hit and Run Candlesticks Inc, its affiliates or representatives is not financial or trading advice. All information provided by Hit and Run Candlesticks Inc, its affiliates and representatives are intended for educational purposes only. You are advised to test any new trading approach before implementing it. Past performance does not guarantee future results. Terms of Service