Markets basically treaded water all day in a tight range.  There was a little volatility around the time of the Fed announcement but that quickly faded back to where it was beforehand.  It seems like traders were more concerned about the post-market AAPL and FB reports than the foregone conclusion that the Fed would not change rates or their stance.  The SPY closed as a Doji again very near all-time highs with the DIA and QQQ putting in small black candles.  On the say, SPY gained 0.01%, DIA lost 0.39%, and QQQ lost 0.34%.  The VXX was also flat at 38.88 and T2122 remains well into the overbought territory at 92.07.  10-year bond yields fell to 1.611% and Oil (WTI) rose 1.3% to $63.76/barrel.
After the close, FB beat on both the top and bottom line with a 48% rise in revenue but slightly fewer active users than expected.  AAPL also announced another blowout quarter with a 54% increase in sales, a 42% profit margin, and in addition authorized a $90 billion share buyback plan.  QCOM and F also both announced beats, with QCOM raising guidance on strong smartphone demand.  However, F said the global chip shortage and a fire at a Japanese chip supplier will reduce the carmaker's Q2 production by 50% and also expects that shortage to reduce earnings for the year by about $2.5 billion.
During the afternoon, the Fed raised their outlook for the economy and said inflation will pick up, but they remain unconcerned.  However, they did not change rates, reiterated they have no plans to do so and said they will also not stop bond purchases at this time.  In the evening, the President spoke before Congress, calling for passage of the Infrastructure plan and unveiling a new $1.8 trillion plan aimed at families, children and students.  While neither is likely to pass as proposed, there is no way to look at trillions of dollars of spending that doesn't consider it fiscal stimulus.

Related to the virus, US infections are rising again after plateauing at a level above the fall level.  The totals have risen to 32,983,695 confirmed cases and deaths are now at 588,337.  The number of new cases has ticked lower again and are back down below the peak level from last summer to an average of 55,773 new cases per day. The same is true of deaths, which are trending down again, now at 727 per day.  In an ominous sign, many parts of the country are now in an urgent rush to find patients for the vaccine they have to deliver.  This has been true across the South for some time, but Philadelphia had to plead for patients Wednesday to avoid throwing away unused PFE vaccine and in Detroit the city has resorted to going door-to-door trying to get vaccine used before it expires. That "two alternate universes" point of reference seems as strong as ever (regardless of which one you reside in).
Globally, the numbers rose to 150,341,231 confirmed cases and the confirmed deaths are now at 3,166,947 deaths.  The trends have reversed and are now trending toward trouble again as we have seen significant upticks recently.  The world's average new cases continue to rise and is now at the all-time peak and with 827,154 new cases per day.  Mortality, which lags, is also rising sharply again at 13,200 new deaths per day. Turkey is starting a national lockdown today amidst a spike in infection rates.  In the Philippines, Manilla extended their lockdown through mid-May. However, India remains the center of the pandemic storm with an eighth straight day of over 300,000 reported new cases…reported being the key word.  Testing positivity rates are suggesting India may have over 500 million cases at the moment with the majority of hospitals in the country turning away patients for a lack of oxygen, beds, and medical staff.
Overnight, Asian markets were mostly green with South Korea (-0.23%) being the only red on the board.  Hong Kong (+0.80%) and Thailand (+0.87%) led the gains on modest moves.  In Europe, a similar situation is taking shape. Only the DAX (-0.50%) is in the red with the FTSE (+0.68%) and CAC (+0.43%) being more typical of the continent.  As of 7:30 am, US Futures are pointing to a gap higher at the open.  The DIA is implying a +0.37% open, the SPY implying a +0.68% open, and the QQQ implying a +1.04% gap higher at this point.

The major economic news scheduled for Thursday includes Q1 GDP and Weekly Jobless Claims (both at 8:30 am), Mar. Pending Home Sales (10 am), and 2 Fed speakers (Quarles at 11 am and Williams at 2 pm).  Major earnings reports on the day include AOS, AGCO, ATI, ADS, AB, MO, AMT, AIT, BAX, BCE, BGCP, BLMN, BMY, BC, CG, CARR, CAT, CBRE, CHD, CTXS, CMS, CFX, CMCSA, COWN, DISH, DPZ, ERJ, EME, EEFT, FMX, FMCC, FCN, GNRC, GPI, HSY, ICE, IP, JHG, KBR, KDP, KHC, LH, LKQ, MDC, MMP, MKL, MA, MCD, MRK, MDP, TIGO, TAP, COOP, NEM, NOK, NOC, NVT, PH, PATK, PBF, PCG, PPC, PRG, RLGY, SPGI, SPGI, SNDR, SAH, SO, STM, SYNH, TROW, TMHC, TFX, TPX, TXT, TMO, VC, WAB, WST, WLTW, and XEL before the open.  Then after the close, ACHC, AMZN, ATR, AJC, TEAM, BZH, BIO, BKCC, COLM, DVA, DLR, EMN, ENSG, ERIE, FSLR, FTNT, FTV, FBHS, GILD, GFF, THG, KMPR, KLAC, LPLA, MHK, NIO, RMD, SKYW, SWKS, SWN, TEX, TXRH, TWTR, X, VRTX, WDC, and INT report.
The flood of blowout results, and more suggested spending are giving the bulls a tailwind so far today. However, the GDP number may raise the fear of inflation later this morning. So, beware of volatility, but stay on the right side of the trend. There has been a ton of good news for bulls lately, even if markets remain extremely high (frothy to use Chair Powell's word). There certainly has not been a shock or strong case for the bears lately for anything but a pullback at best.
As I've said before, predicting reversals is a game that few traders play successfully...and none of them do it successfully for long. So, stick with the trend, but also avoid chasing trades you have missed. Respect those potential support and resistance levels, but that doesn't mean assuming they will hold. Just lock in your profits or be prepared to watch closely at those levels. As always, keep taking your goals off the table when you achieve them and maintain your discipline by following those trading rules. Don't let your emotions get the better of you. Consistency is the key to long-term trading success.
Ed
Swing Trade Ideas for your consideration and watchlist: SENS, TLRY, RIDE, NKLA, QS, CRSP, SLV, NUE, VIAC, XLE, AI. You can find Rick's review of tickers on his YouTube Channel here. Trade your plan, take profits along the way, and smart. Also, remember to check for impending earnings reports. Finally, remember that any tickers we mention and talk about in the trading room are not recommendations to buy or sell.

🎯 Mike Probst: Rick, Got CTL off the scanner today. Already up 30%. Love it.
🎯 Dick Carp: the scanner paid for the year with HES-thank you
🎯 Arnoldo Bolanos: LTA scanner really works $$, thanks Ed.
🎯 Bob S: LTA is incredible…. I use it … would not trade without it
🎯 Malcolm .: Posted in room 2, @Rick... I used the LTA Scanner to go through hundreds of stocks this weekend and picked out three to trade: PYPL, TGT, and ZS. Quality patterns and with my trading, up 24%, 7% and 12%.... this program is gold.
🎯 Friday 6/21/19 (10:09 am) Aaron B: Today, my account is at +190% since January. Thanks, RWO HRC Flash Malcolm Thomas Steve Ed Bob S Bob C Mike P and everyone that contributes every day. I love our job.
Hit and Run Candlesticks / Road To Wealth Youtube videos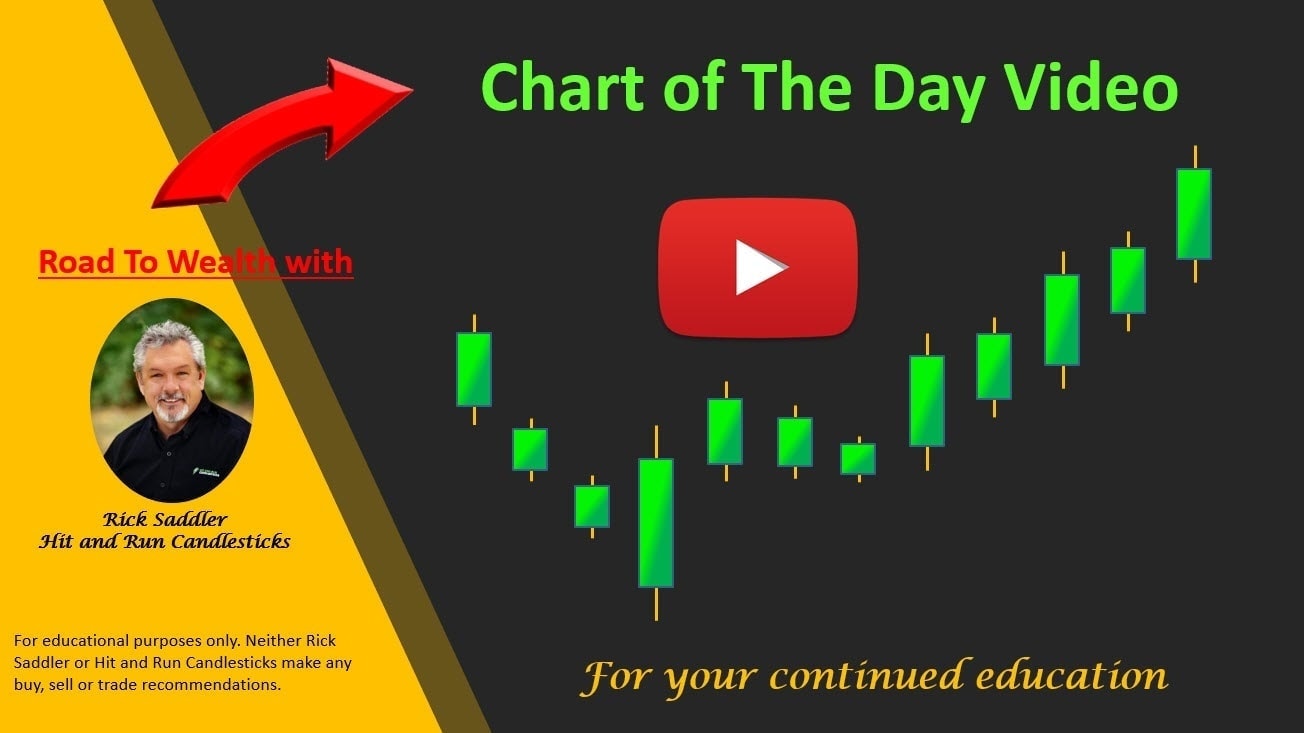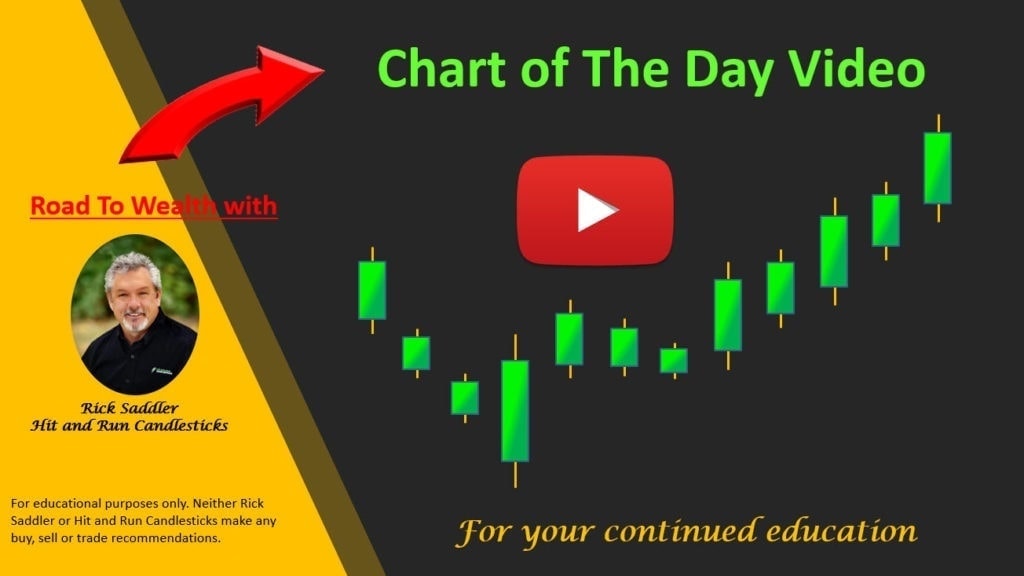 Disclosure: We do not act on all trades we mention, and not all mentions acted on the day of the mention. All trades we mention are for your consideration only.




Free YouTube Education • Subscription Plans • Private 2-Hour Coaching
DISCLAIMER: Investing / Trading involves significant financial risk and is not suitable for everyone. No communication from Hit and Run Candlesticks Inc, its affiliates or representatives is not financial or trading advice. All information provided by Hit and Run Candlesticks Inc, its affiliates and representatives are intended for educational purposes only. You are advised to test any new trading approach before implementing it. Past performance does not guarantee future results. Terms of Service