Markets gapped down modestly on Monday and followed-up with a selloff the first hour.  However, this gave way to a late morning rally and an afternoon of more volatility.  This left us with indecisive days in the SPY (Spinning Top) and QQQ (Doji) with the DIA being more positive. On the day, SPY closed down 0.05%, QQQ down 0.03%, and the DIA up 0.32% (closing at an all-time high close).  The VXX rose over 2% to 12.01 and T2122 fell back into the mid-range at 68.12.  Bond yields spiked again as the 10-year yield ended at 1.712% and Oil (WTI) rose over 1% to $61.64/barrel.
In miscellaneous business news, after the close, CNBC reported that TSLA has been double charging some customers for cars and are so far having trouble responding to refund demands.  Earlier in the day the Suez Canal was cleared but experts expect it to take a week for the 400-ship backlog to be cleared in the waterway that 15% of global trade passes through.  In the air sector, LUV placed an order for 100 of the troubled BA 737 Max plane.  Finally, as the quarter winds down, Monday saw more huge dark-pool block trades by the big banks.  Today it was WFC making a $2 billion block trade and MS another $500 million block trade.  This follows up on $10.5 billion trades by GS, $13 billion by MS, and $20 billion by Achegos Capital (brought on by margin calls from banks on their over-levered positions) Friday that caused massive volatility in some tickers.
Overnight the 10-year bond yield spiked to a 14-month high of 1.77%.  This may be a catalyst for inflation fear and the bears to step into markets today.  Japan's largest bank also warned of a $300 million loss tied to the fund at the bottom of the massive block trades the last few days.  However, it appears the major US banks have dodged big losses on the situation so far. 

Related to the virus, US infections are rising again after plateauing at a level above the fall level. The totals have risen to 31,033,801 confirmed cases and deaths are now at 563,206.  The number of new cases has jumped higher again to an average of 64,552 new cases per day.  However, new deaths are mostly flat at 988 per day.  President Biden urged states to reinstate mask mandates on Monday.  This came after CDC Dir. Walensky went off script and warned of "impending doom" as she is scared the trends are going up again and way too many states are opening up too soon.  The CDC also extended the eviction moratorium until June 30.  On the bright side, the President said that more than 90% of adults in the US will be eligible for vaccination by April 19, with AR being the only state that has not set the timeline for expanding eligibility to all adults.  The US has also administered more than 3 million vaccination per day over each of the four days.
Globally, the numbers rose to 128,341,355 confirmed cases and the confirmed deaths are now at 2,806,709 deaths.  The trends have reversed and are now trending toward trouble again as we saw a significant uptick today.  The world's average new cases are rising again (about 10,000 per day) and are now at 557,315 per day.  Mortality, which lags, also ticked up, now at 9,707 new deaths per day.  Brazil announced a troubling trend, with more young people contracting covid (a 500% increase in the 30-39 age group, +600% in the 40-49 group). JNJ announced it will ship Europe 200 million doses during April.  However, Germany will now require a negative test to enter their country.
Overnight, Asian markets were mostly green, with a couple exceptions like Australia (-0.90%) and Indonesia (-1.55%).  India (+2.33%) far outpaced the region with Shenzhen (+0.85%), Shanghai (+0.62%), and Taiwan (+0.48%) being more typical leaders.  In Europe, we see the same picture taking shape so far today.  Only Russia, Finland, and Denmark are negative and even then, basically flat.  Meanwhile, the rest of the continent is modestly green.  The FTSE (+0.19%), DAX (+0.63%), and CAC (+0.52%) are typical.  As of 7:30 am, US Futures are red across the board, but also diverging.  The DIA is implying a -0.11% open, the SPY implying a -0.33% open, and the QQQ implying a -0.79% open at this point.

The major economic news scheduled for Tuesday is limited to Conf. Board Consumer Confidence (10 am).  Major earnings reports for the day are limited to ASO and MKC before the open. Then after the close, CHWY, LULU, and PVH report.
Bond yields are up significantly again overnight, which may well give the bears some strength as inflation fear and the underlying unease about massive block trades makes traders nervous. However, the bulls are not likely to give up easily with the DIA at all-time highs and the SPY less than half a percent for blue sky. So, be prepared for volatility today as the quarter continues to wind down.
We've said it many times, successful long-run trading means accepting that there are times when it's best to sit on the sidelines. For me, times of a choppy market are at the top of that list. You have to decide for yourself if today is one of those days for you. Regardless, follow your trading rules, follow the trend, respect both support and resistance, and don't chase the moves you missed. Consistency is the key to long-term trading success. So, keep taking trade goals (profits) off the table when you can, stick to your rules, and maintain that discipline.
Ed
Swing Trade Ideas for your consideration and watchlist: No tickers today. You can find Rick's review of tickers on his YouTube Channel here. Trade your plan, take profits along the way, and smart. Also, remember to check for impending earnings reports. Finally, remember that any tickers we mention and talk about in the trading room are not recommendations to buy or sell.

🎯 Mike Probst: Rick, Got CTL off the scanner today. Already up 30%. Love it.
🎯 Dick Carp: the scanner paid for the year with HES-thank you
🎯 Arnoldo Bolanos: LTA scanner really works $$, thanks Ed.
🎯 Bob S: LTA is incredible…. I use it … would not trade without it
🎯 Malcolm .: Posted in room 2, @Rick... I used the LTA Scanner to go through hundreds of stocks this weekend and picked out three to trade: PYPL, TGT, and ZS. Quality patterns and with my trading, up 24%, 7% and 12%.... this program is gold.
🎯 Friday 6/21/19 (10:09 am) Aaron B: Today, my account is at +190% since January. Thanks, RWO HRC Flash Malcolm Thomas Steve Ed Bob S Bob C Mike P and everyone that contributes every day. I love our job.
Hit and Run Candlesticks / Road To Wealth Youtube videos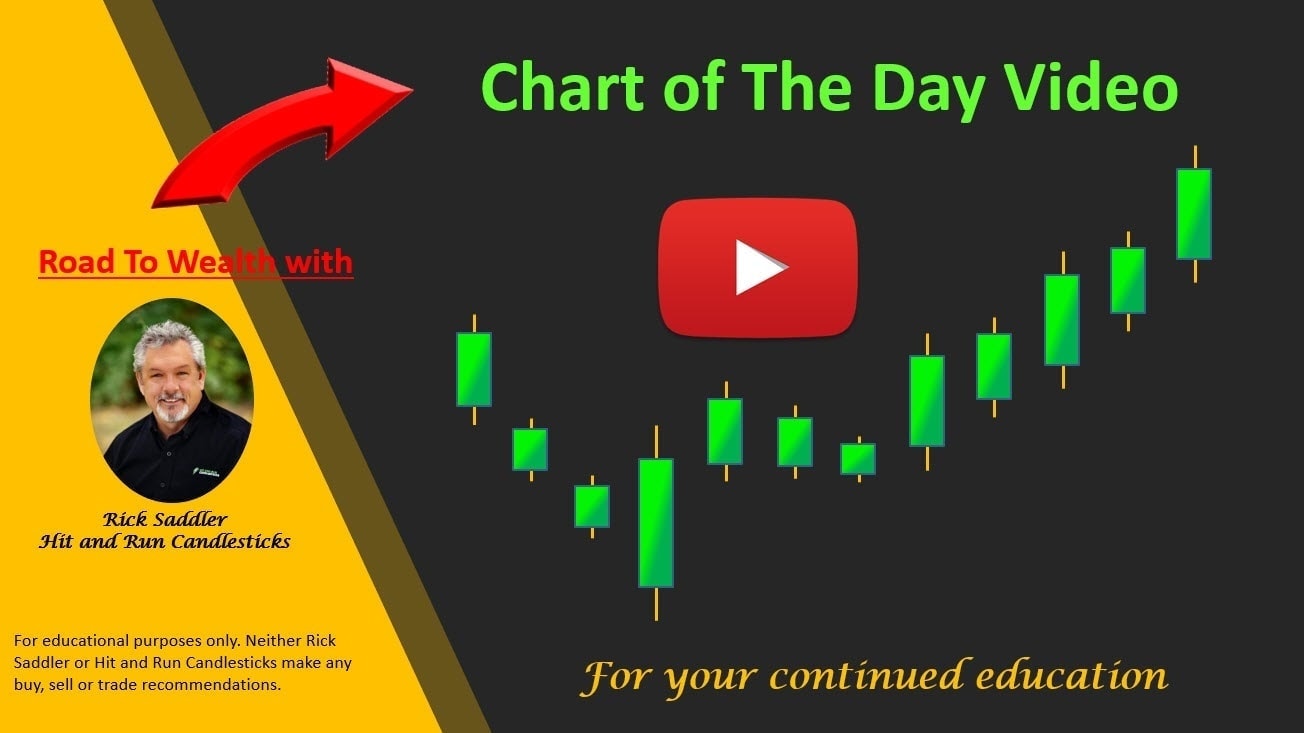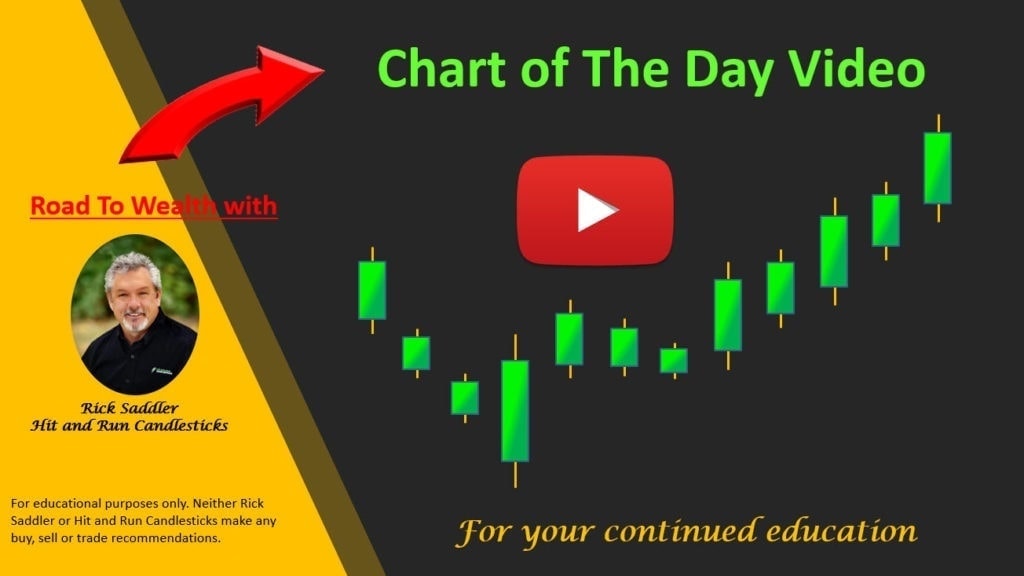 Disclosure: We do not act on all trades we mention, and not all mentions acted on the day of the mention. All trades we mention are for your consideration only.




Free YouTube Education • Subscription Plans • Private 2-Hour Coaching
DISCLAIMER: Investing / Trading involves significant financial risk and is not suitable for everyone. No communication from Hit and Run Candlesticks Inc, its affiliates or representatives is not financial or trading advice. All information provided by Hit and Run Candlesticks Inc, its affiliates and representatives are intended for educational purposes only. You are advised to test any new trading approach before implementing it. Past performance does not guarantee future results. Terms of Service