Markets gapped up a half to nine-tenths of a percent Thursday as markets got past the turmoil of Wednesday and decided they liked the idea of a united government. After the open, drifted higher and then waffled the rest of the day.  On the day, all 3 major indices closed at new all-time high closes, with the SPY and QQQ putting in strong white candles that closed near the highs.  However, the DIA backed off to form a cap-up Doji type candle.  At the close, QQQ was up 2.42%, SPY was up 1.49%, and DIA was up 0.74%.  The VXX fell almost 6% to 16.53 and T2122 fell slightly, but remains in the overbought territory at 88.67.  10-year bond yield drove strongly higher again to 1.079% (the high since last March) and Oil (WTI) was up two-thirds of a percent to $50.97/barrel.
Shortly after the close, the DOJ fined BA $2.5 billion and charged the company with conspiracy to defraud over company deception related to the 737 Max crashes in late 2018 and early 2019.  The other market news was that Bitcoin broke more records again on Thursday, now trading very close to $40,000.  Finally, before the open Thursday, the NYSE again reversed course (again) and decided they will delist the 3 Chinese Telecom giants.
As expected, the other major news on the day was political.  Democrats and some Republicans called for the removal of President Trump by invocation of the 25th Amendment and/or Impeachment for his incitement of Wednesday's insurrection.  The larger GOP names attempted to distance themselves from Trump by either denouncing him or resigning like Transportation Sec. Chao.  At the other end of the spectrum, Trump attack dogs went into hiding and radio silence in hopes that the furor will blow over by inauguration day.  At day end, the President released another desperate video in an attempt to prevent others from removing him.  In it, he vaguely conceded that he lost, managed to go 2 minutes without lying about winning and having the election stolen, but then lied about how he acted as soon as he saw the rioters.  Either way, if the riots didn't completely spook Wall Street, the resignations, posturing, and/or silence certainly has not done so.  So, it appears Wall Street is well past the episode.

Related to the virus itself, US infections continue to rage as the US.  The totals have risen to 22,137,009 confirmed cases and 374,197 deaths.  The post-holiday surge is still not fully upon us yet, but we again hit national record highs of 279,154 new cases and 4,207 deaths Thursday.  However, the 7-day daily average remains at 234,110 new cases and 2,831 deaths per day.  The CDC announced that over 21 million doses of the PFE-BTNX vaccine have been "distributed," but just 5.9 million doses have been administered as of day end Thursday.
Globally, the numbers rose to 88,615,325 confirmed cases and the confirmed deaths are now at 1,908,948 deaths.  As a reference, the world is averaging 659,484 new cases and 11,357 new deaths per day.  In Europe, the EU has purchased 300 million more doses of the PFE-BNTX vaccine. A trial held in 6 countries (800 patients studied) found that a combination of 2 Arthritis drugs shows an 8.5% decrease in mortality when administered to the sickest patients.  Brazil announced that the second of 2 Chinese vaccines they have studied is 78% effective during phase 3 trials.  Although quite a bit less effective than the PFE or MRNS vaccines, the Chinese vaccines are much, much easier to ship and distribute because they can be stored at normal refrigerator temperatures.  Speaking of China they are tightening restrictions again.  In addition to the locked-down province, they have quarantined a city of 11 million residents and now commuters are required to show proof of Beijing residence and a Negative test result before they can travel to the capitol.  
Overnight, Asian markets were mostly in the green.  South Korea (+3.97%), Singapore (+2.97%), and Japan (+2.36%) led the way. Mainland China was down slightly on fears over new outbreaks.  In Europe we see a similar story so far today, but with much smaller gains.  The FTSE (+0.02%) is flat with the DAX (+0.79%) and CAC (+0.53%) being more typical again.  As of 7:30 am, US Futures are moderately green this morning.  The QQQ is again strongest, implying a +0.55% gap up open, while the SPY (+0.38%) and DIA (+0.28%) are implying more modest gains at the open.  However, we are likely waiting on data at 8:30 before deciding the open.

The major economic news for Friday includes Dec. Avg. Hourly Earnings, Dec. Nonfarms Payrolls, Dec. Unemployment Rate, and Dec. Participation Rate (all at 8:30 am).  There is also a Fed speaker (Clarida at 11 am).  There are no major earnings reports on the day Friday.
With any fear from the Washington riots in the rearview mirror, the markets have been running hard. There is a data dump at 8:30 am which may influence short-term sentiment, but the bulls seem to have decided they like a Democratic-run government coming soon. That said, don't get over-exposed to the upside ahead of the weekend if you can't stand headline risk. Trump won't like being sidelined and may do something just to make sure everyone knows he's still around.
As always, lock in profits (base hits are better than long fly-outs) and stick with your discipline.  Follow the trend, respect both support and resistance, and don't chase the moves you have missed.  There will be another opportunity and we don't need to trade every day. Focus on the chart and your trading process. Remember, trading is a marathon, not a sprint.  Finally, remember it's Friday...don't forget to pay yourself.
Ed
Swing Trade Ideas for your consideration and watchlist: AAPL, PANW, PINS, CHGG, QCOM, MNST, BLUE, UBER, NIO, MTCH. Trade your plan, take profits along the way, and smart. Also, remember to check for impending earnings reports. Finally, remember that any tickers we mention and talk about in the trading room are not recommendations to buy or sell.

🎯 Mike Probst: Rick, Got CTL off the scanner today. Already up 30%. Love it.
🎯 Dick Carp: the scanner paid for the year with HES-thank you
🎯 Arnoldo Bolanos: LTA scanner really works $$, thanks Ed.
🎯 Bob S: LTA is incredible…. I use it … would not trade without it
🎯 Malcolm .: Posted in room 2, @Rick... I used the LTA Scanner to go through hundreds of stocks this weekend and picked out three to trade: PYPL, TGT, and ZS. Quality patterns and with my trading, up 24%, 7% and 12%.... this program is gold.
🎯 Friday 6/21/19 (10:09 am) Aaron B: Today, my account is at +190% since January. Thanks, RWO HRC Flash Malcolm Thomas Steve Ed Bob S Bob C Mike P and everyone that contributes every day. I love our job.
Hit and Run Candlesticks / Road To Wealth Youtube videos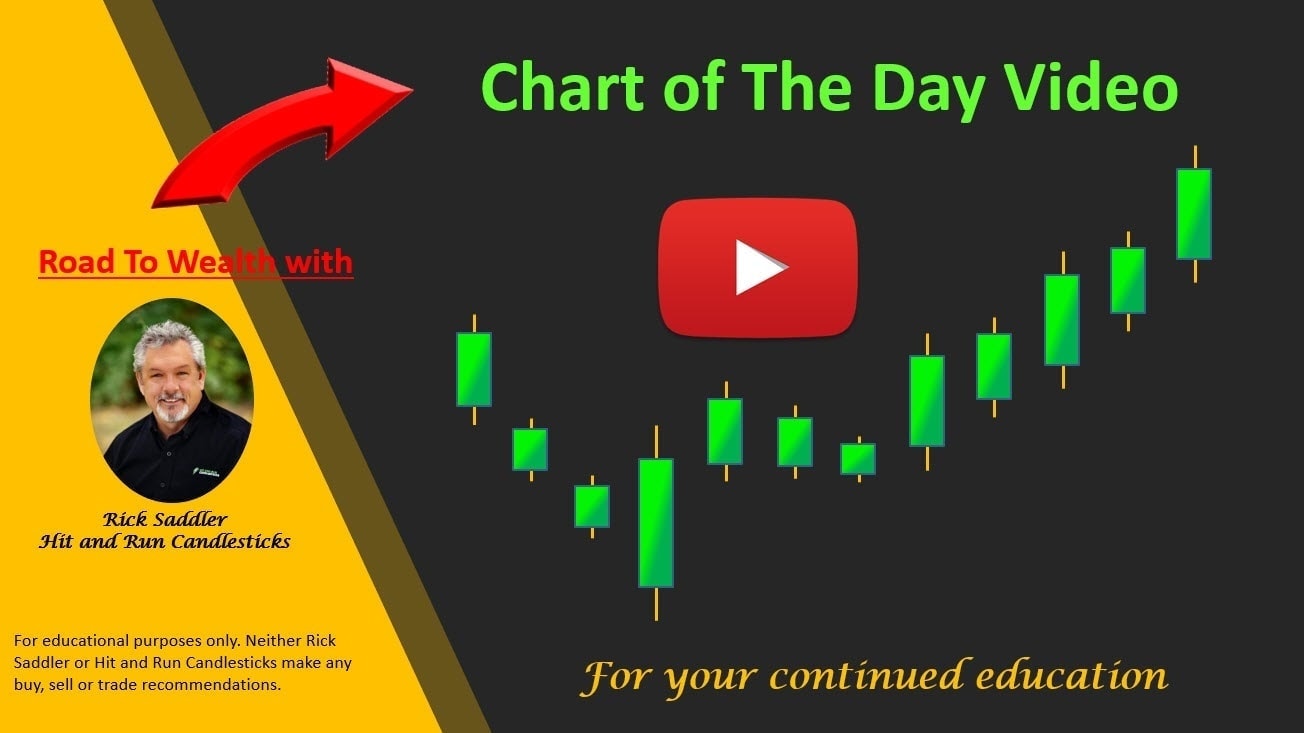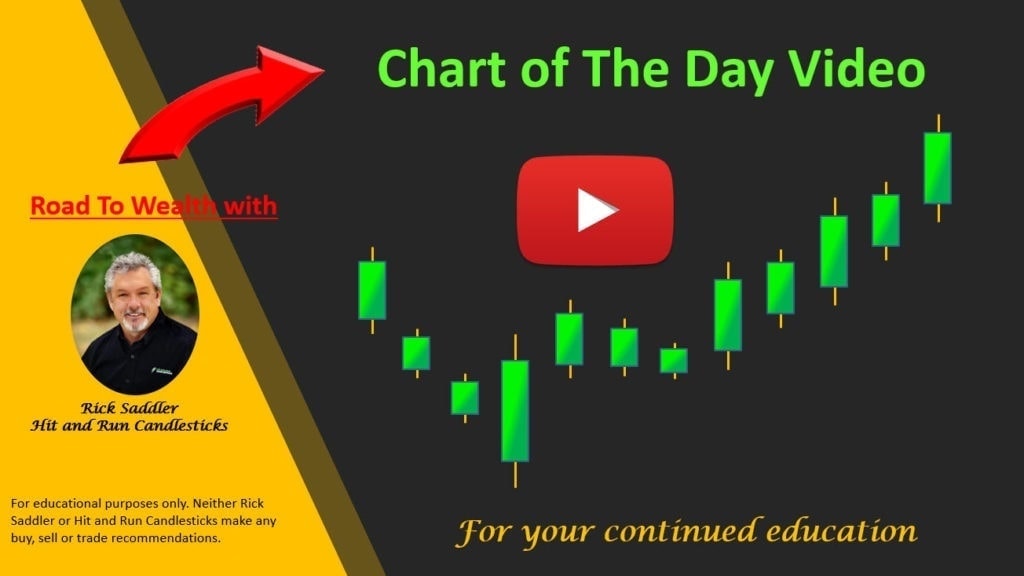 Disclosure: We do not act on all trades we mention, and not all mentions acted on the day of the mention. All trades we mention are for your consideration only.




Free YouTube Education • Subscription Plans • Private 2-Hour Coaching
DISCLAIMER: Investing / Trading involves significant financial risk and is not suitable for everyone. No communication from Hit and Run Candlesticks Inc, its affiliates or representatives is not financial or trading advice. All information provided by Hit and Run Candlesticks Inc, its affiliates and representatives are intended for educational purposes only. You are advised to test any new trading approach before implementing it. Past performance does not guarantee future results. Terms of Service