Friday opened with a gap higher followed by a morning rally and then a sideways grind in a tight range all afternoon.  This left strong bullish candles that closed near the highs in all 3 major indices.  As a result, all 3 major averages also closed at new all-time high closes.  On the day, SPY gained 1.07%, DIA gained 1.26%, and QQQ gain 0.62%.  The VXX fell almost 7% to 29.43 and T2122 jumped from deep in the oversold area to deep in the overbought territory at 92.04.  10-year bond yields spiked back to 1.361% and Oil rose 2.4% to $74.69/barrel.  These moves were helped by a weaker dollar that aided most commodity prices.
During the day, President Biden signed a wide-ranging executive order aimed at cracking down on anti-trust activities.  The 72 clauses included recommendations to Federal agencies as well as actual prohibitions.  Among the major points was the reversal of the Trump-era "ending of net neutrality."  This means that the telco, cable, and ISP companies cannot throttle specific websites unless they pay for a fast lane. (The classic example is NFLX traffic cannot be slowed and the customer cannot be charged more for NFLX usage than any other content.)  Another major item is the "Right to repair," where companies like AAPL must now allow customers to have their devices repaired wherever they like (as opposed to AAPL requiring you to just purchase new or only get repairs from AAPL itself).  Another clause will allow the importation of cheaper Canadian prescription drugs.  Many of the aspects of this executive order are sure to be taken to court.
In some potentially ominous news out of China, the PBOC cut the size of reserves that Chinese Banks must hold in reserve on loans. This move will inject $154 billion into their economy and is intended to stimulate more lending (and thus economic activity). This is both a sign the Chinese recovery might not be as robust as most assumed and that the Chinese government is reacting quickly.  Late last week, Bloomberg reported an economist poll saying Chinese growth had fallen from over 18% (Q1) to 8% (Q2).  Obviously, a slowing recovery means lower earnings potential and less consumer spending. China led the way going into and coming out of the pandemic recession. So, as a read-through, this may indicate that the US Administration and Fed are right to be concerned about removing stimulus too soon.

G-20 Finance Ministers and Central Bank Heads endorsed the global minimum corporate tax over the weekend.  However, Sunday Treasury Sec. Yellen told reporters the mechanism to make it work may not be ready for Congressional approval until the Spring of 2022.  She did say that she hoped to put the provisions into a budget reconciliation (which could be approved by a simple majority of Congress).  The global minimum corporate tax initiative would also end unilateral taxes on digital services by individual countries (such as France and a few other European countries have imposed on major tech firms like FB, AAPL, and GOOG).
Overnight, Asian markets were mostly strongly green.  Japan (+2.25%) and Shenzhen (+2.14%) were major outliers to the upside mixed.  Nonetheless, the region was green with Taiwan (+0.87%), South Korea (+0.89%), and Australia (+0.83%) being typical. In Europe, we see a divergence.  The 3 major bourses are all red.  However, the entire rest of the continent is green at this point in the day.  The FTSE (-0.61%), DAX (-0.10%), and CAC (-0.33%) all seem to be waiting on a cue from the US.  As of 7:30 am, US Futures are mixed.  The DIA is implying a -0.43% open, the SPY implying a -0.23% open, and he QQQ implying a +0.20% open.
Major economic news scheduled for Monday is limited to the WASDE Report (noon) and the 10-year bond auction (1 pm).  (The former being the USDA estimates on world Ag production.)  There are no major earnings reports scheduled for the day.  However, we should note that earnings season starts up again Tuesday.    

Richard Branson (SPCE) beat his billionaire rivals into space during a short ride Sunday. (Although Jeff Bezos (AMZN) and others argue over whether the SPCE flight went high enough to be considered in space. Either way, the news looks to be goosing the SPCE stock (albeit with big volatility) in the premarket. With Earnings season kicking off Tuesday, do not be surprised if there is some movement in financials as traders make pre-report bets on the banks as well as the overall economy.
Markets sit at all-time highs and are extended according to many measures. So, a little rest or pullback should not be unexpected. The odds still favor sticking with the trend. Focus on your open positions first and don't chase. Remain nimble or hedged. Keep following your trading rules, taking your profits, moving your stops, and maintaining your discipline. Consistency remains the key to long-term success.
Ed
Swing Trade Ideas for your consideration and watchlist: No Tickers today. You can find Rick's review of tickers on his YouTube Channel here. Trade your plan, take profits along the way, and smart. Also, remember to check for impending earnings reports. Finally, remember that any tickers we mention and talk about in the trading room are not recommendations to buy or sell.

🎯 Mike Probst: Rick, Got CTL off the scanner today. Already up 30%. Love it.
🎯 Dick Carp: the scanner paid for the year with HES-thank you
🎯 Arnoldo Bolanos: LTA scanner really works $$, thanks Ed.
🎯 Bob S: LTA is incredible…. I use it … would not trade without it
🎯 Malcolm .: Posted in room 2, @Rick... I used the LTA Scanner to go through hundreds of stocks this weekend and picked out three to trade: PYPL, TGT, and ZS. Quality patterns and with my trading, up 24%, 7% and 12%.... this program is gold.
🎯 Friday 6/21/19 (10:09 am) Aaron B: Today, my account is at +190% since January. Thanks, RWO HRC Flash Malcolm Thomas Steve Ed Bob S Bob C Mike P and everyone that contributes every day. I love our job.
Hit and Run Candlesticks / Road To Wealth Youtube videos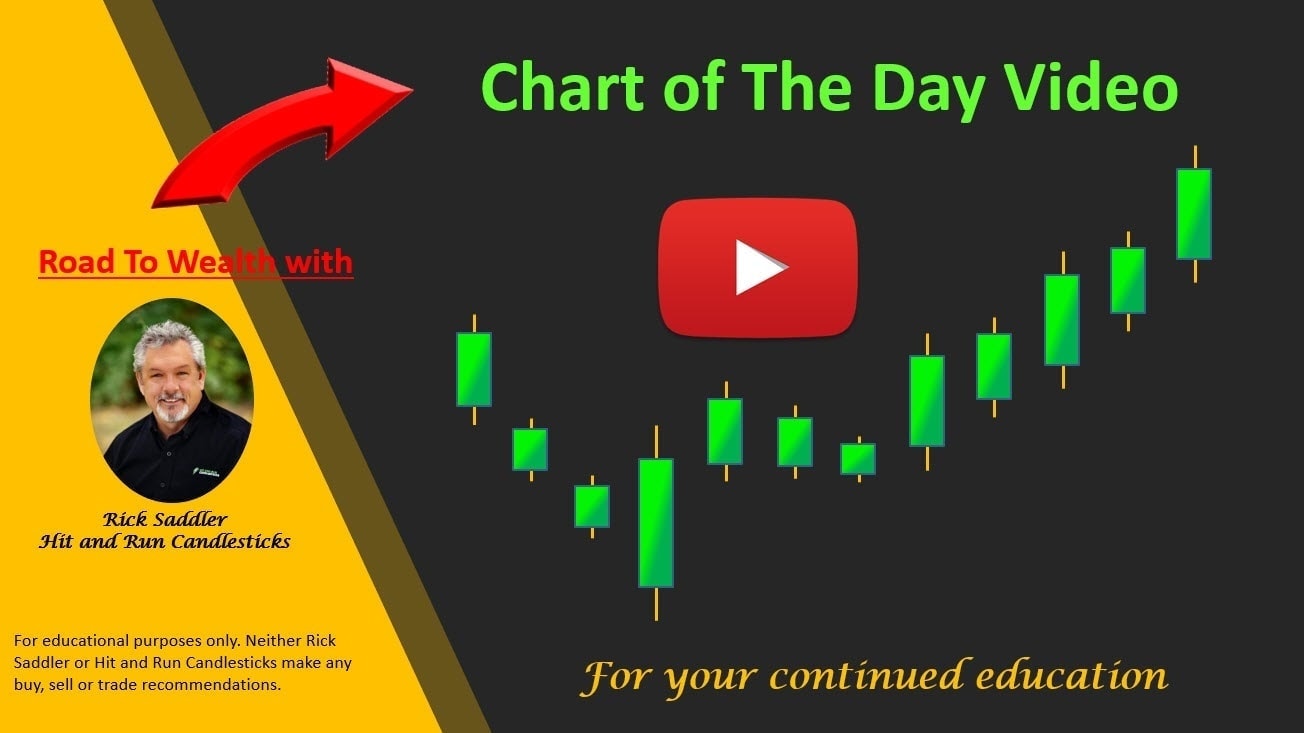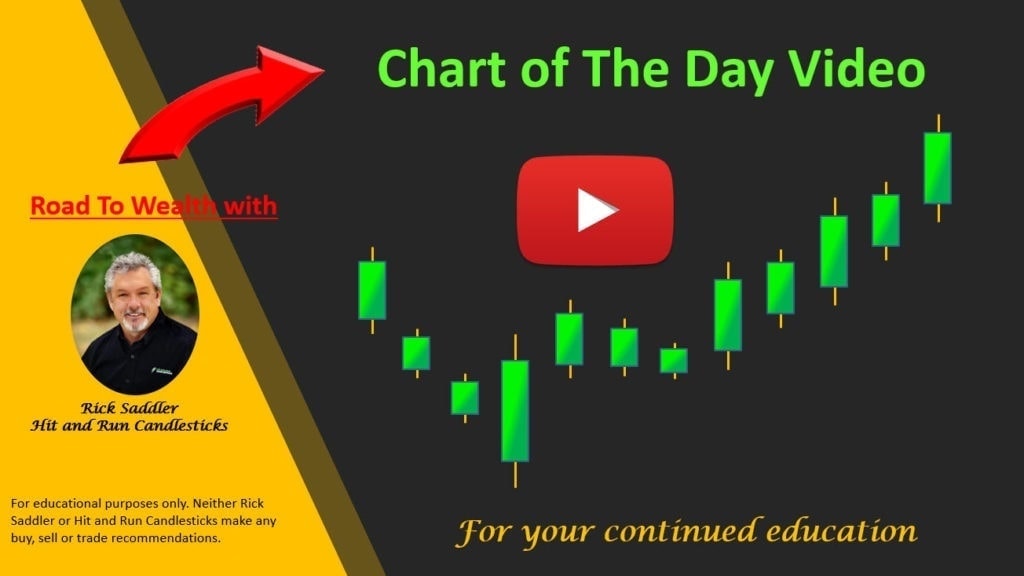 Disclosure: We do not act on all trades we mention, and not all mentions acted on the day of the mention. All trades we mention are for your consideration only.




Free YouTube Education • Subscription Plans • Private 2-Hour Coaching
DISCLAIMER: Investing / Trading involves significant financial risk and is not suitable for everyone. No communication from Hit and Run Candlesticks Inc, its affiliates or representatives is not financial or trading advice. All information provided by Hit and Run Candlesticks Inc, its affiliates and representatives are intended for educational purposes only. You are advised to test any new trading approach before implementing it. Past performance does not guarantee future results. Terms of Service