Without a major driver, markets ground sideways all day in the 3 major indices.  This left all 3 printing an indecisive Doji-Harami candle Wednesday.  On the day, SPY gained 0.17%, DIA gained 0.14%, and QQQ gained 0.20%. The VXX fell 2.5% to 34.61 and T2122 fell a bit, but still remains well into the overbought territory at 87.58. 10-year bond yields fell a bit to 1.591% and Oil (WTI) gained 1.5% to $68.76/barrel.  In related news, after the close, the Fed announced that it will soon begin selling the $13.7 billion in corporate debt it purchased in 2020, at some unspecified time in the future.  (More details as the sale nears.) While this is a trivial amount (in Fed or Fiscal stimulus terms), this is the first sign whatsoever of Fed tapering its easing policy.
The meme stock AMC continued its wild, perhaps miraculous ride on the "social-media short squeeze" train Wednesday.  The stock closed up 100% after a 16% gap-up, several trading halts, and a 105% range day.  That leaves the stock up a cumulative 432% in the last 7 trading days and a cool 2,900% for the year. Overnight that wild ride continued with a 20% range, but only up 1% as of 7:30 am (in VERY volatile trading).  To top this all off, AMC filed with the SEC early today to sell 11 million new shares.  In a related story, it's interesting to think that Mudrick Capitol (who had bought $230 million of AMC in a new offering on Tuesday, only to flip the stock a few hours later for a purported near $100 million profit) ended up missing out on another potential $300 million, which it could have earned by holding the stock an additional 24 hours. 
News leaked near the close that XOM appears to have "lost" a third board seat (out of 13) to the activist group seeking to push the company to move away from fossil fuels and toward becoming a carbon-neutral business. Prior to Wednesday, it had been confirmed that activist group Engine No. 1 had won 2 board seats. However, now the vote counting has been completed and it shows they actually won 3 of the seats.  In other corporate news, after the close, FEYE announced it is selling its security products business (and name) to a private equity firm.  The remaining cyber forensics unit will continue under the name Mandiant Solutions. No word yet on how this impacts the FEYE ticker or whether Mandiant will list under a different ticker name.

Related to the virus, new US infections continue to fall.  The totals rose to 34,154,305 confirmed cases and deaths are now at 611,020.  However, the number of new cases continues to fall and is back down to an average of 16,501 new cases per day (the lowest number since March 2020). Deaths are also falling, just more slowly, but are also now down to March 2020 levels at 405 per day.   
Globally, the numbers rose to 172,478,958 confirmed cases and the confirmed deaths are now at 3,708,029 deaths.  The trends are better again as we have seen a slowing in the rate of increase now that India has passed its peaked.  The world's average new cases are falling quickly now, but remain at 466,464 new cases per day.  Mortality, which lags, is also falling, but remains at 10,408 new deaths per day.
Overnight, Asian markets were mixed yet again, on uneven moves.  The regional catalyst seems to be May Chinese PMI number coming in below April and less than expected (although still strongly expansionist at 55.1).  Indonesia (+0.99%), India (+0.73%) and South Korea (+0.72%) led gainers, while Hong Kong (-1.13%) and Shenzhen (-0.65%) paced the losses.  In Europe, markets are red across the board so far Thursday.  The FTSE (-0.98%), DAX (-0.63%), and CAC (-0.48%) are typical of the continent.  As of 7:30 am, US Futures point toward a lower open.  The DIA is implying a -0.56% open, the SPY implying a -0.67% gap down, and the QQQ implying a -0.95% gap down to start the day.

The major economic news scheduled for Thursday includes May ADP Nonfarm Employment (8:15 am), Weekly Initial Jobless Claims, Q1 Nonfarm Productivity, and Q1 Unit Labor Costs (all at 8:30 am), May Services PMI (9:45 am), ISM Non-Mfg. PMI (10 am), Crude Oil Inventories (11 am), and 2 Fed speakers (Bostic at 12:30 pm and Quarles at 3:05 pm).  Major earnings reports before the open are limited to DOOO, CIEN, SJM, and TTC.   Then, after the close, AVGO, FIVE, JOAN, LULU, NGL, and SAIC report.  
Fear out of the Chinese data (strong expansion, but not blowing the lid off the economic pot) has global markets spooked early this morning. With a slew of US economic data to follow before the open, it's too early to call the opening market sentiment. However, the sideways grind of the last few days certainly appears more "toppy" than ever. Regardless, the long and mid-term trends remain bullish, while, for the moment the short-term trend is sideways. Caution is clearly warranted.
As always, keep locking in profits as soon as you achieve your trade goals and maintain discipline by following your trading rules. Stick with the trend (the one appropriate for your trade horizon) and respect support and resistance levels (but don't just assume they will hold). However, also remember that you don't have to trade every day. Don't be afraid to take some time to stop trading and sharpen your axe instead. Consistency is the key to long-term trading success. And a refined process and sharpened skills are the keys to consistency. So, keep hitting those singles and doubles rather than swinging for the fence.
Ed
Swing Trade Ideas for your consideration and watchlist: No trade ideas for today. You can find Rick's review of tickers on his YouTube Channel here. Trade your plan, take profits along the way, and smart. Also, remember to check for impending earnings reports. Finally, remember that any tickers we mention and talk about in the trading room are not recommendations to buy or sell.

🎯 Mike Probst: Rick, Got CTL off the scanner today. Already up 30%. Love it.
🎯 Dick Carp: the scanner paid for the year with HES-thank you
🎯 Arnoldo Bolanos: LTA scanner really works $$, thanks Ed.
🎯 Bob S: LTA is incredible…. I use it … would not trade without it
🎯 Malcolm .: Posted in room 2, @Rick... I used the LTA Scanner to go through hundreds of stocks this weekend and picked out three to trade: PYPL, TGT, and ZS. Quality patterns and with my trading, up 24%, 7% and 12%.... this program is gold.
🎯 Friday 6/21/19 (10:09 am) Aaron B: Today, my account is at +190% since January. Thanks, RWO HRC Flash Malcolm Thomas Steve Ed Bob S Bob C Mike P and everyone that contributes every day. I love our job.
Hit and Run Candlesticks / Road To Wealth Youtube videos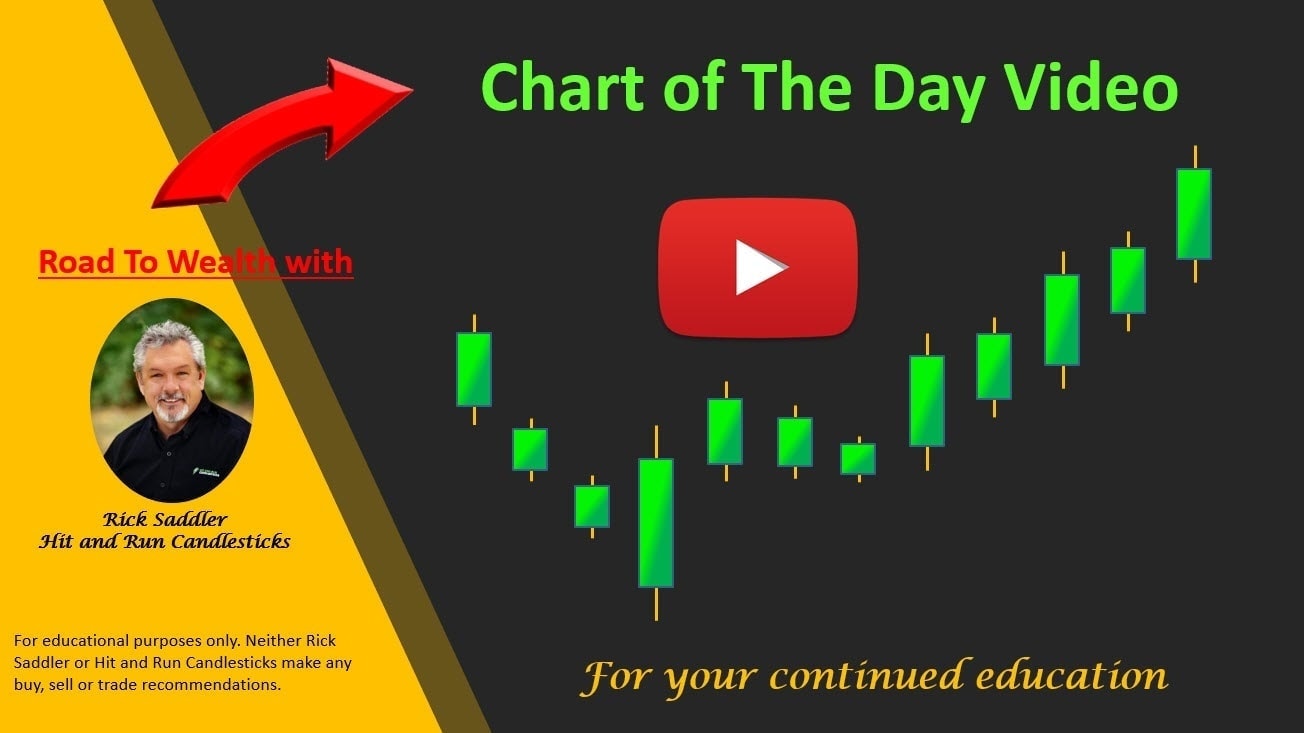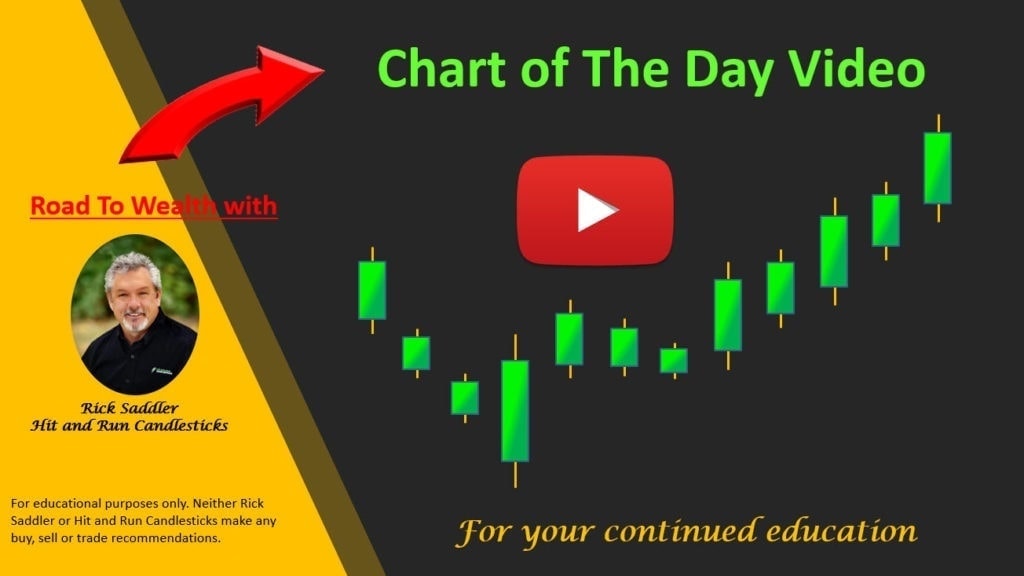 Disclosure: We do not act on all trades we mention, and not all mentions acted on the day of the mention. All trades we mention are for your consideration only.




Free YouTube Education • Subscription Plans • Private 2-Hour Coaching
DISCLAIMER: Investing / Trading involves significant financial risk and is not suitable for everyone. No communication from Hit and Run Candlesticks Inc, its affiliates or representatives is not financial or trading advice. All information provided by Hit and Run Candlesticks Inc, its affiliates and representatives are intended for educational purposes only. You are advised to test any new trading approach before implementing it. Past performance does not guarantee future results. Terms of Service