Markets traded in a very tight range all day Wednesday on light volume as it appeared traders decided to get an early start to the long weekend.  All 3 major indices printed indecisive Doji candles at the break-even level.  On the day SPY gained 0.19%, DIA gained 0.03%, and QQQ gained 0.35%.  The VXX fell almost 5% to 35.91 and T2122 remains in the mid-range at 69.66.  10-year bond yields rose slightly to 1.581% and Oil (WTI) gained a fraction to $66.17/barrel.
During the day, the AMZN purchase of MGM Studios for $8.45 billion was agreed.  The move puts them in better position to compete in the streaming space versus NFLX and DIS.  XOM management also lost a historic proxy battle which allowed environmental activists to gain at least 2 (and possibly 3) of the 13 board seats.  The activist group (Engine No. 1) has been pushing the company to move away from fossil fuel and toward a role in a zero-carbon footprint world.  Big bank CEOs also took a grilling on Capitol Hill.  From the left they were hammered over PPP, diversity and collections policies.  From the right, they were hit over "woke capitalism" and what their stance was on budget deficits.  After-hour NVDA beat on both lines on an 84% growth in revenue.
US and Chinese trade representatives held their first phone call since President Biden took office.  No details have been leaked, other than both sides saying it was a candid and constructive call, with both sides agreeing to further discussions.  In what may or may not be separate trade news, Bloomberg reports China has eased its "Offshore Funding Limit" for foreign banks (allowing foreign banks to own larger stakes in Chinese banks), which had been one of the measures imposed during the prior administration's US-China Trade War. So at least the big banks got somehting out of a day they were grilled by US legislators.

Related to the virus, new US infections continue to fall.  The totals rose to 33,971,207 confirmed cases and deaths are now at 606,179.  However, the number of new cases is falling again and are back down to an average of 23,917 new cases per day (the lowest number since June). Deaths are still plateauing or falling more slowly, but are now down to 537 per day (the lowest number since March 2020).  On Wednesday, 7 major health officials asked Congress to investigate the origin of Covid-19.  President Biden also publicly tasked the US intelligence community to an investigate and report on the origin within 90 days.  Finally, a study published in the JAMA said that 73% of the "moderate to severe" cases saw patients reporting symptoms at least 2 months after diagnosis. 
Globally, the numbers rose to 169,143,484 confirmed cases and the confirmed deaths are now at 3,513,941 deaths.  The trends are better again as we have seen a slowing in the rate of increase now that India has passed its peaked.  The world's average new cases are falling quickly now, but remain at 555,028 new cases per day.  Mortality, which lags, is also falling, but remains at 11,487 new deaths per day.  Wednesday, the EU asked JNJ to carry out most studies of their vaccine after a Belgian death.  In the Australian state of Victoria, another 7-day lockdown has been issued after a new local outbreak.
Overnight, Asian markets were mixed, but leaned to the green side on uneven, but mostly modest moves.  Malaysia (+1.02%) and Thailand (+0.92%) led the gains, with New Zealand (-0.84%) pacing the losses as the largest exchanges saw smaller moves.  In Europe, markets are mostly modestly green so far today, but the largest exchanges lag.  The FTSE (-0.22%), DAX (-0.20%), and CAC (+0.59%) are not taking their typical leadership roles in the move, with several continental exchanges more green and more red than the big boys.  As of 7:30 am, US Futures are pointing to a modestly lower open (albeit an hour before major economic news).  The DIA is implying a flat +0.02% open, the SPY implying a slightly down -0.18% open, and the QQQ implying a -0.37% fall at the open.

The major economic news scheduled for Thursday includes April Durable Goods Orders, Q1 GDP, and Weekly Initial Jobless Claims (all at 8:30 am), and April Pending home Sales (10 am).  The big bank CEOs will also be in for their second day of testimony (public berating?) on Capitol Hill. Major earnings reports before the open include BBY, BURL, CM, DG, DLTR, MDT, RY, SAFM, and TD.  Then after the close, ADSK, COST, DELL, GPS, GES, HPQ, YY, CRM, ULTA, and VMW report.
Those 3 major reports coming at 8:30 am are likely to call the tune in early trading. However, the volume has been light enough the last few days that it is possible traders are just taking the week off in order to stretch the long weekend ahead. So, beware of volatility and moves on very light volume. Either way, be wary of a resting or indecisive market we've seen the last few days possibly indicating resistance.
As always, keep locking in profits as soon as you achieve your trade goals and maintain discipline by following your trading rules. Stick to the trend (appropriate for your trade horizon) and respect support and resistance levels (but don't just assume they will hold). Consistency is the key to long-term trading success. So, keep hitting singles and doubles rather than swinging for the fence.
Ed
Swing Trade Ideas for your consideration and watchlist: VIAC, FSLY, RKT, NKLA, LAC, FUBO, WKHS, GOGO, BFLY, SOLO, TLRY, SKLZ, RUN. You can find Rick's review of tickers on his YouTube Channel here. Trade your plan, take profits along the way, and smart. Also, remember to check for impending earnings reports. Finally, remember that any tickers we mention and talk about in the trading room are not recommendations to buy or sell.

🎯 Mike Probst: Rick, Got CTL off the scanner today. Already up 30%. Love it.
🎯 Dick Carp: the scanner paid for the year with HES-thank you
🎯 Arnoldo Bolanos: LTA scanner really works $$, thanks Ed.
🎯 Bob S: LTA is incredible…. I use it … would not trade without it
🎯 Malcolm .: Posted in room 2, @Rick... I used the LTA Scanner to go through hundreds of stocks this weekend and picked out three to trade: PYPL, TGT, and ZS. Quality patterns and with my trading, up 24%, 7% and 12%.... this program is gold.
🎯 Friday 6/21/19 (10:09 am) Aaron B: Today, my account is at +190% since January. Thanks, RWO HRC Flash Malcolm Thomas Steve Ed Bob S Bob C Mike P and everyone that contributes every day. I love our job.
Hit and Run Candlesticks / Road To Wealth Youtube videos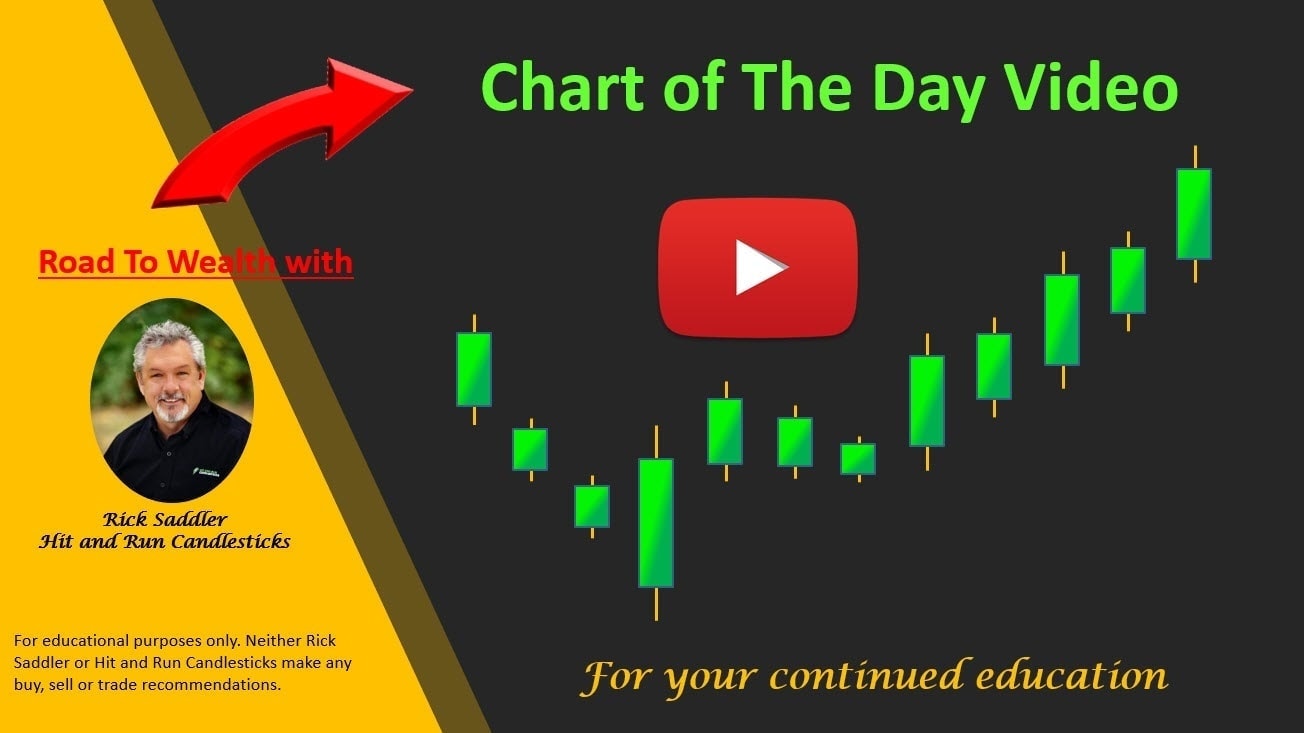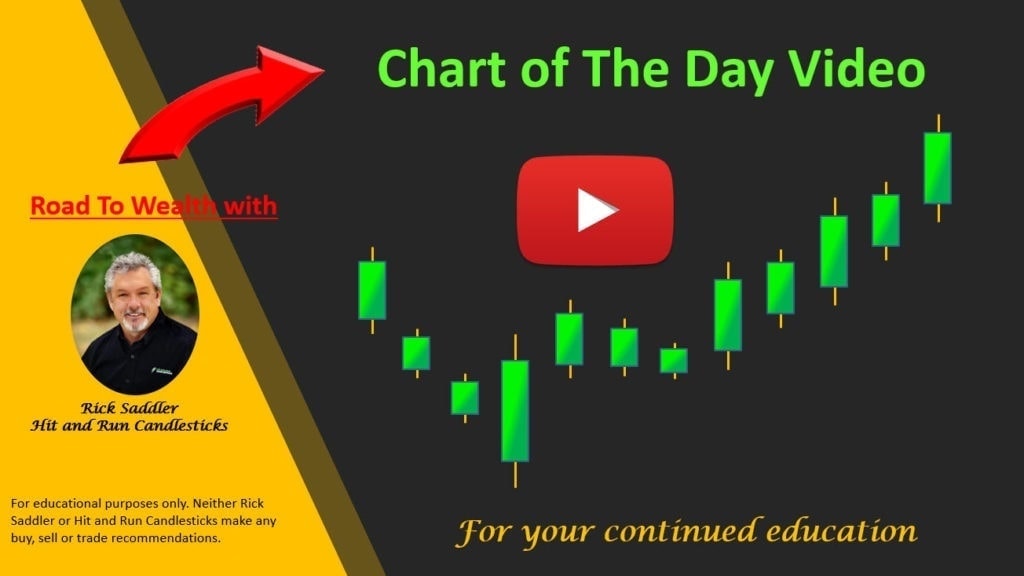 Disclosure: We do not act on all trades we mention, and not all mentions acted on the day of the mention. All trades we mention are for your consideration only.




Free YouTube Education • Subscription Plans • Private 2-Hour Coaching
DISCLAIMER: Investing / Trading involves significant financial risk and is not suitable for everyone. No communication from Hit and Run Candlesticks Inc, its affiliates or representatives is not financial or trading advice. All information provided by Hit and Run Candlesticks Inc, its affiliates and representatives are intended for educational purposes only. You are advised to test any new trading approach before implementing it. Past performance does not guarantee future results. Terms of Service