Markets gapped up on better than expected (lower) new Jobless Claims and then the bulls followed-through with the exception of a brief break at noon and another the last half-hour of the day. This left us with a second strong bullish candle in a row and broke the string of losses, but the market is also coming into one of the areas of resistance caused by the action the last two weeks.  On the day, SPY gained 1.04%, DIA gained 0.57%, and QQQ gained 1.93%.  The VXX lost 5.5% to 40.03 and T2122 rose at bit to 63.56.  10-year bond yields fell to 1.632% and Oil (WTI) fell over 2% to $62.05/barrel.
At the end of the trading day Treas. Sec. Yellen announced that the US has proposed a global minimum corporate tax of 15% to the OECD (Org. for Economic Cooperation and Development).  Treasury officials later told the press that the OECD meeting had featured "earnest talks" toward a global minimum tax.  The idea is to prevent companies for shifting earnings to hide from taxes as the many major companies do now.  Earlier in the day, the Treasury Dept. had announced a stricter crackdown on cryptocurrency usage and said it would require reporting of all transfers worth $10,000 or more.  Also separately, the Fed announced it would take the next step in developing its own digital currency this summer (in a move seen as catch-up to the Chinese who have been testing a Chinese Cryptocurrency for over a year).
In the wake of the Colonial Pipeline mess, after the Close Thursday, it was reported that one of the largest insurance companies in the US has paid hackers $40 million in ransom.  In a story broke by Bloomberg, it was revealed that CNA paid the massive ransom to regain control of their computer network in late March.  Bloomberg said the company would not confirm the ransom paid, but did confirm the hack and said it was a different hacker group (at least in name) than the one that shutdown Colonial. Welcome to the new age.

Related to the virus, new US infections continue to fall.  The totals rose to 33,833,181 confirmed cases and deaths are now at 602,616.  However, the number of new cases is falling again and are back down to an average of 28,735 new cases per day (the lowest number since June). Deaths are still plateauing or falling more slowly, but are now down to 573 per day (the lowest number since July 2020).  The CDC reported that vaccinations rates have fallen over 46% from their peak, but at the same time 38% of American adults are fully vaccinated.  However, Dr. Fauci (NIH) reiterated Thursday that we will need booster shots, but that we don't know yet how soon and suggesting the amount of time between vaccination and booster may actually vary by vaccine.
Globally, the numbers rose to 165,912,336 confirmed cases and the confirmed deaths are now at 3,446,477 deaths.  The trends are better again as we have seen a slowing in the rate of increase now that India has passed its peaked.  The world's average new cases are falling quickly now, but remain at 623,846 new cases per day.  Mortality, which lags, is also falling, but remains at 12,296 new deaths per day.  JNJ announced Thursday that its vaccine has joined PFE, MRNA AZN, and 3 others in a study being conducted by the UK.  That study is looking to identify the best seasonal booster shots as follow-on to initial vaccination.  The EU also reached a deal on when and how to give Covid-19 Vaccine Passports, which is expected to enable an increase in travel across Europe.  While India has now passed 26 million cases, a new focus is on a deadly, post-covid infection called "black fungus" that attacks people with weakened immune systems in that region and that their government is just now starting to track.
Asian markets were mixed overnight, but leaned to the green side.  India (+1.81%), Taiwan (+1.62%), and Japan (+0.78%) led the gainers while Malaysia (-0.83%) and Shenzhen (-0.81%) paced the losses.  In Europe, markets lean even more heavily to the green side, but on modest moves so far today. The FTSE (-0.06%), DAX (+0.20%), and CAC (+0.50%) are typical with outliers like Greece (-4.03%), Denmark (+1.24%), and Norway (+1.41%).  As of 7:30 am, US Futures are pointing to a positive open.  The DIA is implying a +0.34% open, the SPY implying a +0.31% open, and the QQQ implying a +0.28% open.

The major economic news scheduled for Friday is limited to Mfg. PMI and Services PMI (both at 9:45 am) and April Existing Housing Sales (10 am).  Major earnings reports before the open include BAH, DE, FL, and VFC.  Then after the close there are no major reports.
The bulls are looking to follow up on the strong run they have made since the open Wednesday (which to be fair was at a nasty gap-down level). However, we are just now clawing back to the level we were at a week ago and there remains resistance overhead. While yesterday's news of the Biden administration wanting to clamp down on tax cheats and proposing a global minimum corporate tax don't seem to be major market threats, the fear of losing an "easy Fed" remains a cloud that is hanging over the bulls head. So, in that sense, our fight back to the all-time highs remains "climbing the wall of worry."
Don't forget it's Friday. So, consider what you need to do to protect against weekend headline risk. You don't want to get caught like those longs who ran into the Colonial pipeline news 2 weekends ago. As always, keep locking in your profits when you achieve your trade goals and maintain discipline by following your trading rules. Stick with the trend and respect support and resistance levels (but don't just assume they will hold). Consistency is the key to long-term trading success. So, keep hitting singles and doubles rather than swinging for the fence.
Ed
Swing Trade Ideas for your consideration and watchlist: LAZR, IQ, IRM, XL, NOK, INO, CSCO, INSG. You can find Rick's review of tickers on his YouTube Channel here. Trade your plan, take profits along the way, and smart. Also, remember to check for impending earnings reports. Finally, remember that any tickers we mention and talk about in the trading room are not recommendations to buy or sell.

🎯 Mike Probst: Rick, Got CTL off the scanner today. Already up 30%. Love it.
🎯 Dick Carp: the scanner paid for the year with HES-thank you
🎯 Arnoldo Bolanos: LTA scanner really works $$, thanks Ed.
🎯 Bob S: LTA is incredible…. I use it … would not trade without it
🎯 Malcolm .: Posted in room 2, @Rick... I used the LTA Scanner to go through hundreds of stocks this weekend and picked out three to trade: PYPL, TGT, and ZS. Quality patterns and with my trading, up 24%, 7% and 12%.... this program is gold.
🎯 Friday 6/21/19 (10:09 am) Aaron B: Today, my account is at +190% since January. Thanks, RWO HRC Flash Malcolm Thomas Steve Ed Bob S Bob C Mike P and everyone that contributes every day. I love our job.
Hit and Run Candlesticks / Road To Wealth Youtube videos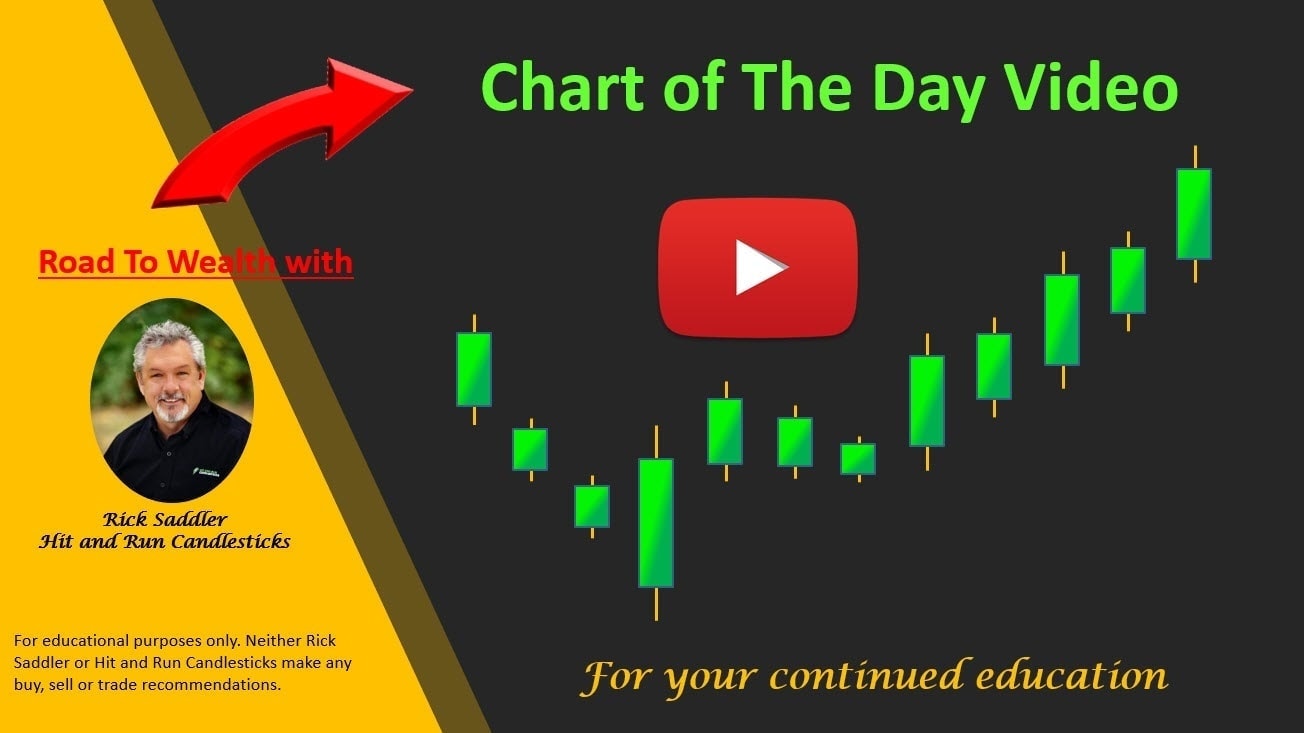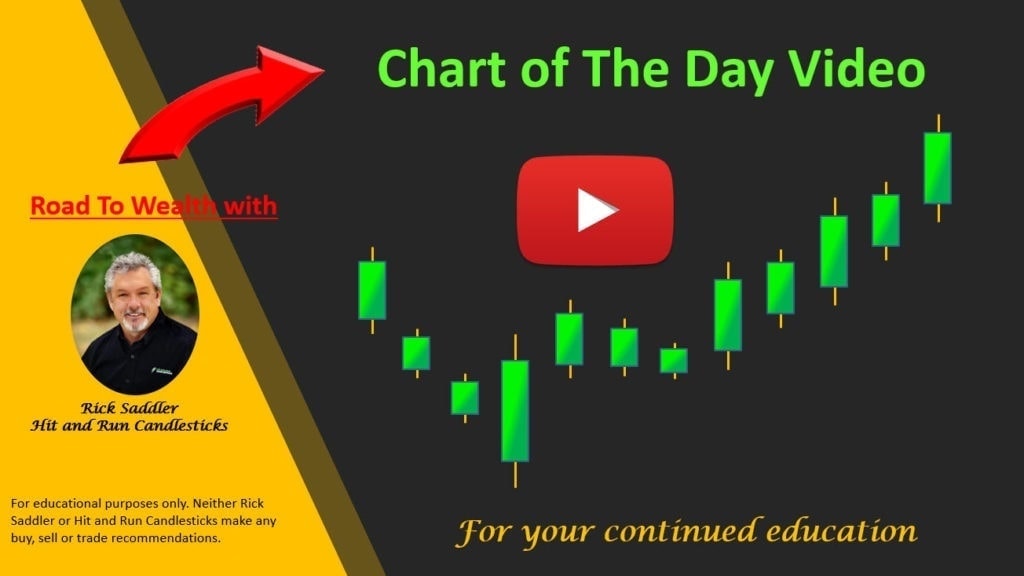 Disclosure: We do not act on all trades we mention, and not all mentions acted on the day of the mention. All trades we mention are for your consideration only.




Free YouTube Education • Subscription Plans • Private 2-Hour Coaching
DISCLAIMER: Investing / Trading involves significant financial risk and is not suitable for everyone. No communication from Hit and Run Candlesticks Inc, its affiliates or representatives is not financial or trading advice. All information provided by Hit and Run Candlesticks Inc, its affiliates and representatives are intended for educational purposes only. You are advised to test any new trading approach before implementing it. Past performance does not guarantee future results. Terms of Service