Markets ran down at the open Monday, but almost immediately the bulls stepped in.  After that rebound and run up into the highs at 10:45am, there was a sideways grind in a tight range until 3pm.  At that point, the bulls stepped back in again to drive higher right into the close.  It seemed to be the big tech names that led the market higher, with beautiful candles from AMZN, MSFT, AMD, NVDA, and GOOG. For the day, the SPY was up 0.75%, the DIA up 0.60%, and the QQQ up 1.21%.  Of these, both the SPY and QQQ gave us new all-time high closes.  All three printed Bullish Engulfing signals.  This all implies new higher-highs Tuesday.
On a light news and earnings day, the coronavirus continued to be the top story.  The death toll has now exceeded 1,000 with 43,000 confirmed cases.  In terms of impact, CNBC reported that their survey of economists is indicating that the US GDP for the first quarter will likely be reduced to 1.2% due to the impacts of this virus.  (That's down almost an entire percent from Q4.)
It is of note that the number of new cases reported Tuesday in Hubei Province has held relatively stable at about 2,500.  This may indicate the spread is slowing, which would be great news.  However, both the W.H.O. and the Chinese government are cautious not to show optimism. They say that they are looking for stabilization outside the quarantine regions of China within a few weeks, but inside the quarantine zone, they expect the outbreak may take longer to subside.

In related news, some Chinese plants reopened for the first time in weeks on Tuesday.  This was a relief for global supply chains in industries like auto and electronics.  Still, the ramp-up time for individual plants or even regions is unknown.  Obviously that time will depend on how many employees return and whether virus preventative measures might hinder productivity.  Typical ramp-up takes 1.5 weeks to get back to normal productivity.  As a possible indication for this instance, Bloomberg reported sources at the Foxconn iPhone plant in Zhengzhou said that only 10% of the workforce returned on their first day back open. 
In other news, details from President Trump's proposed 2021 budget filled the news void.  His $4.8 Trillion plan lines up with his campaign priorities but also abandons the pledge to eliminate budget deficits in 10 years.  I will skip the details because as is typical of budgets, particularly in election years, this one has no chance of passing the House, who has the final say, as is.  This is more of a set of campaign bullet points and negotiation tactics, as will be the responses.   

It is also worth noting that S shot higher in after-hours trading last night on rumors that a Federal Court has approved the T-MUS merger.
Overnight, Asian markets were in the green.  Europe has followed Asia so far today as we see green across the board.  As of 7:30 am, U.S. futures are pointing to another gap higher of between three-tenths and half a percent.
On Tuesday, Fed Chair Powell begins two days of Congressional testimony at the same time as the JOLTS report (10 am).  In the afternoon there will be a trio of other Fed speakers. On the earnings front, D, EXC, HAS, HLT, MLM, MAS, OMC, UA, and UAA all report before the open.  After the close, AKAM, AMCR, AIZ, PEAK, UDR, and WU will report.
The bulls continue to see only the bright side.  While the DIA sits at potential resistance, the other two major indices are in "blue sky."  The trend remains clearly bullish, but we remain extended, especially in the QQQ.  As always, stick with the trend and remember that Mr. Market can stay too far on any one side longer than we can be right while early.  Just don't let profitable positions go South on you.  Keep taking profits, using prudent hedges, and reducing risk. 
Ed
Swing Trade Ideas for your consideration and watchlist: TDOC, ZBH, ERI, AAXN, ZEN, LITE, JNJ, SPLK, PEN. Trade smart, take profits along the way and trade your plan. Also, don't forget to check for upcoming earnings. Finally, remember that the stocks/etfs we mention and talk about in the trading room are not recommendations to buy or sell.

🎯 Mike Probst: Rick, Got CTL off the scanner today. Already up 30%. Love it.
🎯 Dick Carp: the scanner paid for the year with HES-thank you
🎯 Arnoldo Bolanos: LTA scanner really works $$, thanks Ed.
🎯 Bob S: LTA is incredible…. I use it … would not trade without it
🎯 Malcolm .: Posted in room 2, @Rick... I used the LTA Scanner to go through hundreds of stocks this weekend and picked out three to trade: PYPL, TGT, and ZS. Quality patterns and with my trading, up 24%, 7% and 12%.... this program is gold.
🎯 Friday 6/21/19 (10:09 am) Aaron B: Today, my account is at +190% since January. Thanks, RWO HRC Flash Malcolm Thomas Steve Ed Bob S Bob C Mike P and everyone that contributes every day. I love our job.
Hit and Run Candlesticks / Road To Wealth Youtube videos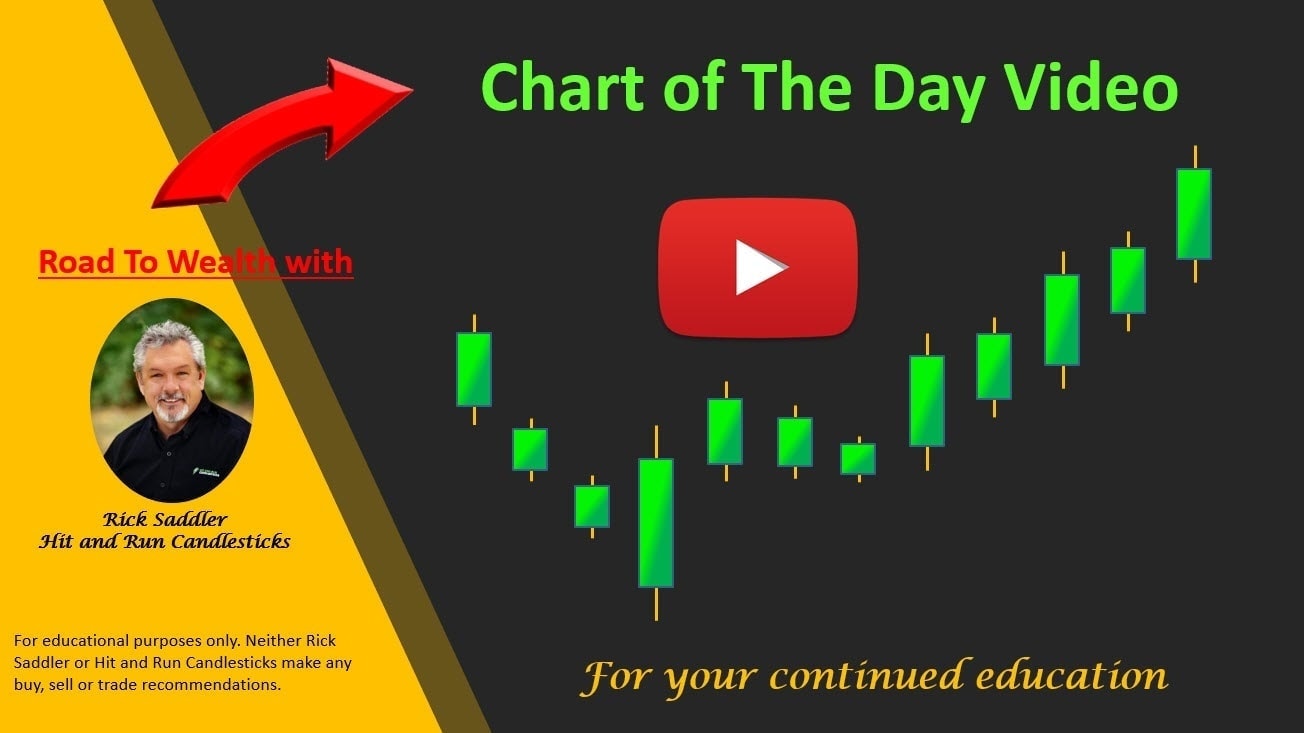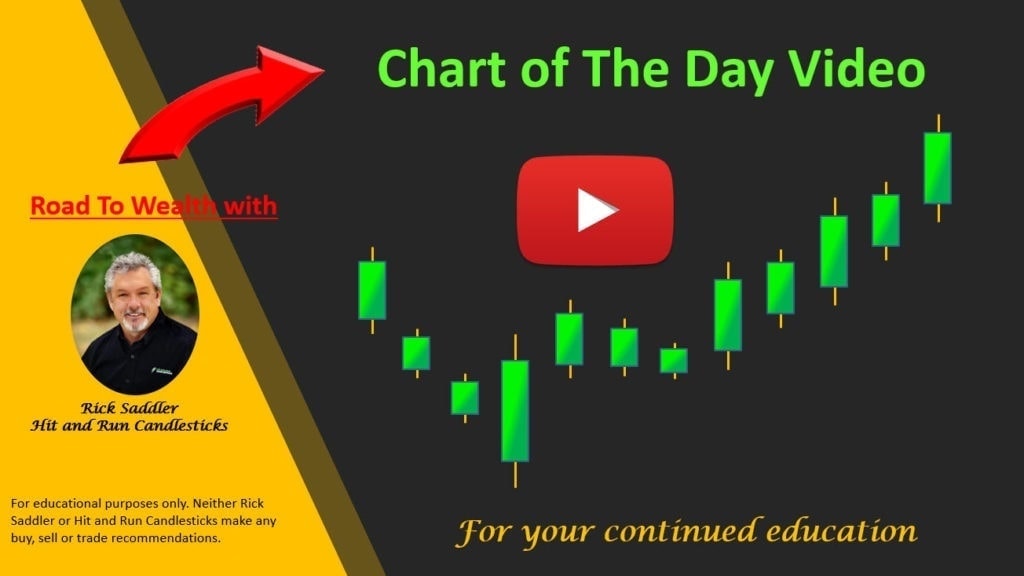 Disclosure: We do not act on all trades we mention, and not all mentions acted on the day of the mention. All trades we mention are for your consideration only.




Free YouTube Education • Subscription Plans • Private 2-Hour Coaching
DISCLAIMER: Investing / Trading involves significant financial risk and is not suitable for everyone. No communication from Hit and Run Candlesticks Inc, its affiliates or representatives is not financial or trading advice. All information provided by Hit and Run Candlesticks Inc, its affiliates and representatives are intended for educational purposes only. You are advised to test any new trading approach before implementing it. Past performance does not guarantee future results. Terms of Service