We covered, or PG put yesterday for a 14% profit after the Bullish Harami on the daily chart and the chart pattern of the 15-min and 60-min charts. AMD did not trigger yesterday, AMD failed to break out into the pattern buy area, but we will wait and be patient. AIG is setting up inside the T-Line Bands currently a PBO winding up for a J-Hook continuation pattern. Learn more in our live trading room.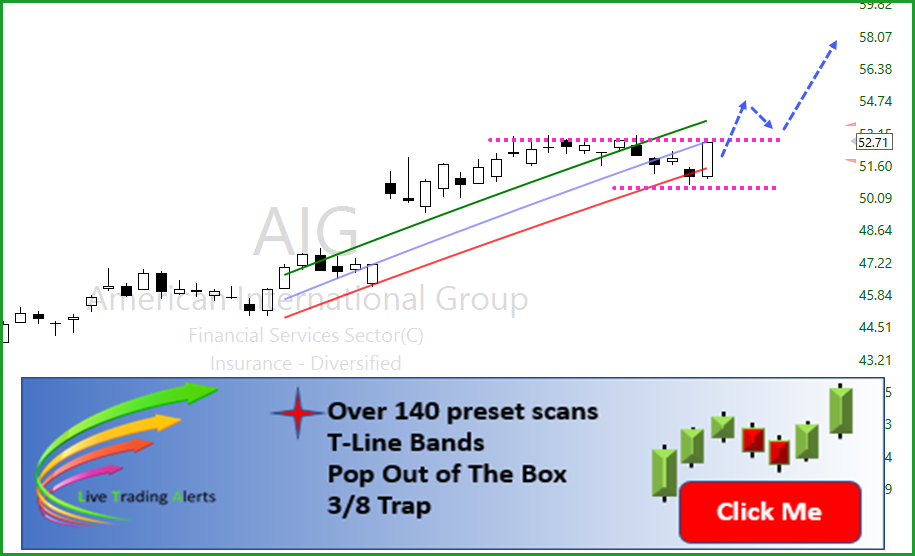 Yesterday was the second day below the 200-SMA and came within .67 of testing the March 8 low. Make no mistake the sellers are controlling the current trend, but even the bears allow relief rallies if only to bring in new sheep. Yesterdays Doji may have been enough indecision to produce a relief rally. Yesterday I mentioned I saw a few bright spots in the charts; this could be the beginning. A relief rally to about $280.10 would make sense because of the recent support/resistance. The VXX chart has backed off overnight, opening the door for the buyers to open the door. Remember it's the close today that counts. The FNGU 15-min chart shows price over the T-Line pre-market, the question now is can the buyers hold there course.

A Traders Edge In All Markets
The LTA Scanner can filter out charts that are trending, up or down and alert on charts that have Candlestick signals and patterns, western patterns and when indicators, such as MACD, Stochastics, RSI or Bollinger Bands have crossed or reaches the desired level. Hey, check out the NEW BULL PERFECT TREND ALERT. The right tools for the job.
6/4/2019 Acton Plan
Plan relief rally trades
Use our base hit strategy
Fight the urge to predict a bottom
Grow rich trading base hits
HRC Trades Ideas
✅ We are adding the following to our possible trade list, CECE, AIG, TGT, TPX, LMT, KMX. Trade wisely

We use 2 of The Worlds Best Trading Tools, TC2000 for charting, LTA-Live Trading Alerts for real-time price action, candle and candle patterns, and western patterns. The right tools for the right job.👍




Free YouTube Education • Subscription Plans • Private 2-Hour Coaching
DISCLAIMER: Investing / Trading involves significant financial risk and is not suitable for everyone. No communication from Hit and Run Candlesticks Inc, its affiliates or representatives is not financial or trading advice. All information provided by Hit and Run Candlesticks Inc, its affiliates and representatives are intended for educational purposes only. You are advised to test any new trading approach before implementing it. Past performance does not guarantee future results. Terms of Service