Markets gapped up half a percent on Friday. However, the bears stepped in right away and sold off hard until noon. There was an early afternoon bounce in all 3 major indices, but the bears stepped in again about 1:30 pm and drove prices lower all the way into the close. This left us with 3 ugly black candles in the major indices, closing near the lows and taking out potential support levels across the board. On the day, SPY lost 0.79%, DIA lost 0.75%, and QQQ lost 0.76%. The VXX rose just under 4% to 27.06 and T2122 dropped just into the oversold territory at 19.58. 10-year bond yields spiked dramatically to 1.343% (it was a very volatile week for bond yields, both up and down) and Oil (WTI) rose 2.3% to $69.71/barrel on continued production concerns out of the Gulf of Mexico.
During the day Friday, the big news was the AAPL court ruling. A federal judge handed down a ruling in the EPIC Games vs AAPL lawsuit. This ruling bars AAPL from forcing app developers to use only the AAPL payment system (and pay a 30% service fee) as well as prohibiting apps from providing links to their own websites or having direct contact with end-users. This is a landmark anti-trust ruling that will surely be appealed to the end of the earth by AAPL. However, it also would apply to very similar policies that GOOG enforces (and which would be barred under this precedent if EPIC Games sues GOOG now). For reference, even though AAPL does not disclose the numbers, industry analysts estimate the Apple store accounted for about $25 billion in profit from this 30% cut in 2020. GOOG also does not disclose detailed financials but is estimated to have generated about $3.5 billion in profit from their own app store in 2020.
In weekend stock news, KSU has decided to accept the $31 billion offer (2.884 shares and $90 cash per share) from CP. This came after regulators rejected key portions of a $33.6 billion offer from CNI. On the other side of the Pacific, China will reportedly break up Ant Group's AliPay in order to separate the company from its sister (fellow Ant Group) company BABA. This action will read through to all the Chinese Tech titans (TME for example) and also has implications for AAPL and GOOG (see story above) and other US firms that operate in the giant Chinese market.

We start the week with Senate returning (the House follows next Monday) to face a number of deadlines and with more economic data ahead this week. Items on the Congressional economic agenda include the Infrastructure bill ($1 trillion), the Budget bill ($3.5 trillion), Appropriations (government funding), and Debt Ceiling raise. Economic data includes CPI, Industrial Production, NY Empire and Philly Fed Mfg. Indexes, Retail Sales, Business Inventories, and Michigan Consumer Sentiment…all later this week.
Overnight, Asian markets were mixed, but mostly in the red on modest moves. Hong Kong (-1.50%) was a big outlier to the downside and New Zealand (+0.81%) a big outlier to the upside. However, in Europe, stocks are starting the week green across the board on healthy moves at mid-day. The FTSE (+0.82%), DAX (+1.07%), and CAC (0.81%) lead the way, but gains are widespread in early afternoon trading. As of 7:30 am, US Futures are following Europe and pointing to a gap higher. The DIA is implying a +0.58% open, the SPY implying a +0.55% open, and the QQQ implying a +0.51% open. The Dollar is stronger this morning and the 10-year bond yields down to 1.324% while Oil (WTI) is trading about eight-tenths of a percent higher in early action.
The only major economic news scheduled for release on Monday is August Federal Budget Balance (2 pm). The are no major earnings reports scheduled before the open. After the close, ORCL is the only major report scheduled.

You would be forgiven if you looked at a weekly chart and saw Evening Star signals in the large-cap indices and a Bearish Engulfing signal in the QQQ. Any way you slice it, last week's loss of 1.5-2.1% in the major indices was not good news for the bulls. However, traders seem to be looking to rebound (buy the dip) in premarket action. Bloomberg also reported today that economists are starting to buy the Fed line that the inflation we have and are seeing is tied to the stimulus injections and may fade soon. So, there is a little something for both sides. The only sure thing is that we face some technical damage from the (especially in the DIA) that will have to be overcome before we could move higher.
As always, manage your existing trades before you chase any new ones. Remember you don't have to trade every day. So, consider whether this market suits your trading style or not before blindly trading. Focus on the process and on managing the things you can control. Don't worry too much about the things outside of your control. Good trading rules and discipline is what separates long-term success from failure in trading. However, above all, consistently take profits when you have them. A good trader just won't let greed turn their winners into losers.
Ed
Swing Trade Ideas for your consideration and watchlist: AMC, APA, BP, RAD, BFLY, FB, NVDA, MSFT. You can find Rick's review of tickers on his YouTube Channel here. Trade your plan, take profits along the way, and smart. Also, remember to check for impending earnings reports. Finally, remember that any tickers we mention and talk about in the trading room are not recommendations to buy or sell.

🎯 Mike Probst: Rick, Got CTL off the scanner today. Already up 30%. Love it.
🎯 Dick Carp: the scanner paid for the year with HES-thank you
🎯 Arnoldo Bolanos: LTA scanner really works $$, thanks Ed.
🎯 Bob S: LTA is incredible…. I use it … would not trade without it
🎯 Malcolm .: Posted in room 2, @Rick... I used the LTA Scanner to go through hundreds of stocks this weekend and picked out three to trade: PYPL, TGT, and ZS. Quality patterns and with my trading, up 24%, 7% and 12%.... this program is gold.
🎯 Friday 6/21/19 (10:09 am) Aaron B: Today, my account is at +190% since January. Thanks, RWO HRC Flash Malcolm Thomas Steve Ed Bob S Bob C Mike P and everyone that contributes every day. I love our job.
Hit and Run Candlesticks / Road To Wealth Youtube videos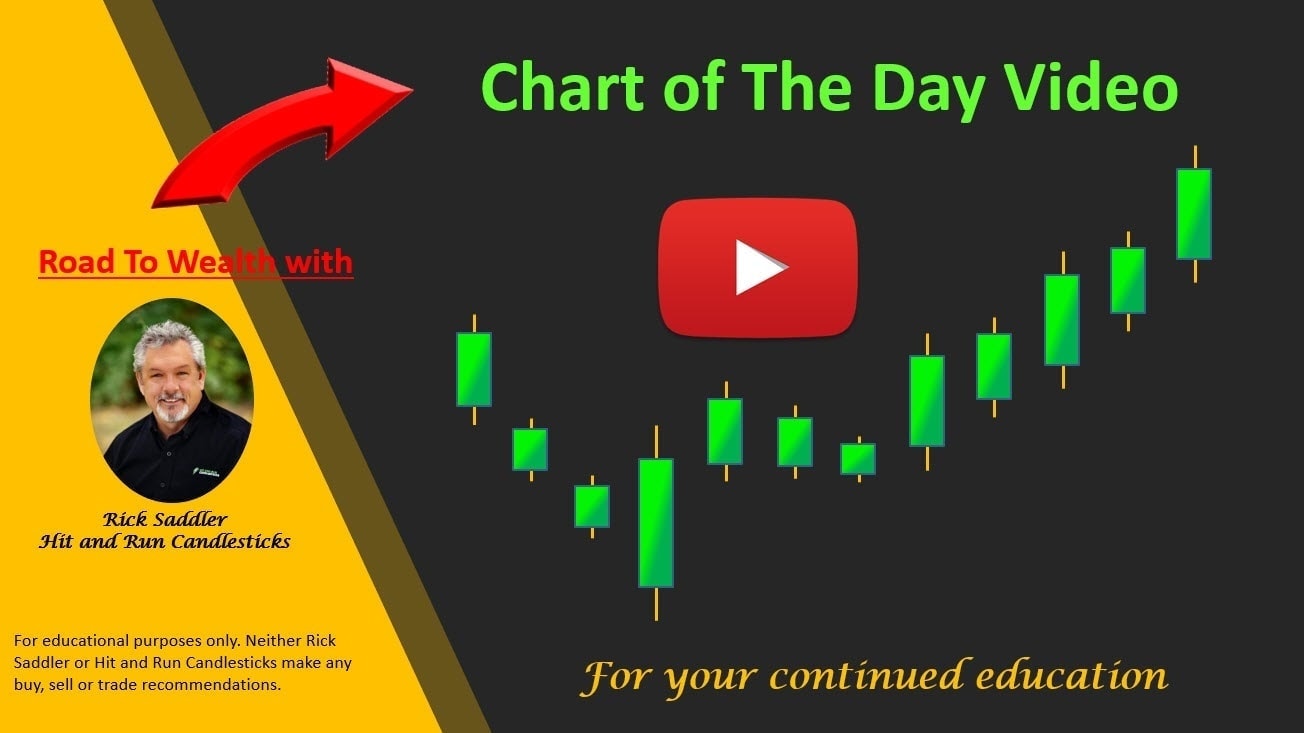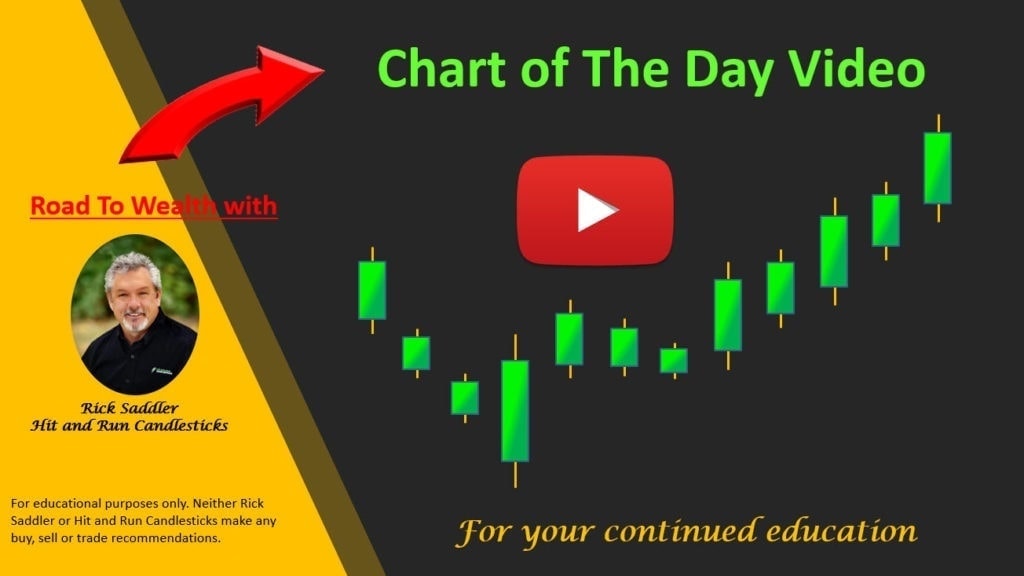 Disclosure: We do not act on all trades we mention, and not all mentions acted on the day of the mention. All trades we mention are for your consideration only.




Free YouTube Education • Subscription Plans • Private 2-Hour Coaching
DISCLAIMER: Investing / Trading involves significant financial risk and is not suitable for everyone. No communication from Hit and Run Candlesticks Inc, its affiliates or representatives is not financial or trading advice. All information provided by Hit and Run Candlesticks Inc, its affiliates and representatives are intended for educational purposes only. You are advised to test any new trading approach before implementing it. Past performance does not guarantee future results. Terms of Service