Markets opened mixed on small gaps, but then the bears took over for an all-day selloff with prices closing near the lows.  The SPY and DIA printed large Bearish Engulfing candles and the QQQ missed only due to a small gap-down open.  In particular, TSLA was hammered (-10.34%) over poor "Battery Day" announcements, but to be fair, all the FAANGM stocks were hit hard.  On the day, DIA was down 1.92%, SPY down 2.32%, and QQQ down 3.05%. The VXX gained over 5% and T2122 fell dramatically deep into the oversold territory at 1.11.  10-year bond yields were flat at 0.674% and Oil (WTI) was only down slightly to $39.55/barrel.
JPM agreed to pay a $1 billion penalty for manipulations (spoofing) of the metals and treasuries markets to end the ongoing investigations by the Commodities Futures Trading Commission and the SEC.  However, the settlement is not expected to result in any business restrictions against JPM.  (Spoofing is the practice of floor traders submitting orders to force prices one direction or the other and then canceling the orders before they are executed.) In either an odd coincidence or a case of PR, within an hour of that announcement, JPM also announced they are spending $1 billion to for a workplace diversity program.
A couple of quick tidbits:
Fed Chair Powell again urged the Senate to provide more fiscal stimulus. This was more of a case of pleading than the prior day's testimony before the House.
In an interesting twist to the trade war, TSLA has sued the US government.  They are demanding an end to tariffs on parts they import from China as well as a refund of the tariffs they have paid since 2019 (plus interest).  They may have a point when companies like AAPL got exemptions after appeals directly to the President.
IBKR signaled that they expect a big account default risk around the election.  In a message to account holders, they said they are raising Margin Requirements to 67.5% (from 50%) and the Maintenance Requirement to 33.75% (from 25%).  They specifically noted the options prices indicate huge volatility around the election, especially the increased probability of a contested election.

On the virus front, in the US, the numbers show we now have 7,140,137 confirmed cases and 206,598 deaths.  The daily new case count was at 41,616 Wednesday, just above the 7-day average of new cases, which is 41,293 per day (about double where they were when easing began).  Deaths came back to typical numbers at 1,112 for Wednesday, well above the average of 751 per day.  CDC Chief Redfield told the Senate that over 90% of Americans are still susceptible to the virus based on a preliminary study by the CDC.  Meanwhile, 22 states reported rising new case counts.  For his part, President Trump told reporters that he has the right to overrule the FDA and their guidelines for approving the use of any vaccine.  As reported in past weeks, the JNJ vaccine just now starting Phase 3 trials could be a game-changer.  Instead of needed 2-3 doses, it requires only 1 dose, and most importantly it does not need to be stored at 50 degrees below zero like the other candidates in Phase 3.  However, the JNJ Phase 3 trial is just starting and they need 60,000 participants (when it has taken 1-2 months for others to find 30,000-40,000).
Globally, the numbers rose to 32,134,999 confirmed cases and 982,698 deaths.  Israel has significantly tightened its second national lockdown as cases continue to rise.  The new measures call for total lockdown (closed non-essential business and government offices as well as all public spaces) for 2 weeks followed by 2 more weeks of "closure."  In the UK, the government is mulling a plan to accelerate vaccine trials by deliberately exposing participants to the virus (which would greatly decrease the time it takes to reach statistically significant numbers for the trial).  Oddly, the UK also said that at the peak of the first wave they were seeing 100,000 new cases per day, but are now only seeing 10,000/day.  This is odd because they have reported only 412,000 total cases
Overnight, Asian markets were strongly red across the board.  Japan, China, and South Korea all lost 1.5% – 2.5%.  A similar story is shaping up in Europe, but so far the red is much more modest as of mid-day.   At 7:30 am, US futures are pointing to a flat to a slightly lower open.  Only the QQQ is pointing to more than a 0.15% gap down (at -0.40%) with markets possibly waiting on jobless data for a guide.

The major economic news for Thursday is limited to Initial Jobless Claims (8:30 am), August New Home Sales (10 am) and 3 speakers (Fed Chair Powell at 10 am, Tres. Sec. Mnuchin at 10 am, and FOMC member Williams at 2 pm).  However, there are several earnings reports with CAN, DRI, JBL, KMX, and RAD reporting before the open.  Then after the close COST reports.
The major economic news for Wednesday is limited to September PMI (9:45 am), Oil Inventories (10:30 am), and 3 Fed Speakers (Chair Powell testifies again at 10 am, Mester at 9 am, and Quarles at 2 pm). However, there are major earnings reports with CTAS, GIS, and JKS before the open. Then FUL reports after the close.
Given Wednesday's heavy selloff, the fact we are near potential short-term support, and the extreme oversold T2122, it is possible we see a rest day today.  However, the bears do smell blood and the high-flying FAANGM stocks that have dragged markets up for months are showing no signs of life.  Be careful of volatility and remember that you do not have to trade every day.  You won't miss anything.  There will be another train coming into the station tomorrow.  If you do trade, as always, stick to your plans, follow the trend, and don't chase moves you have missed.  Keep locking-in profits, because it's the singles and doubles that add up to championships, not the occasional home runs. 
Ed
Swing Trade Ideas for your Consideration and Watchlist: BBBY, SQQQ, SQ, MAS, XRT, URI, NVR. Trade your plan, take profits along the way, and smart. Also, remember to check for impending earnings reports. Finally, remember that any tickers we mention and talk about in the trading room are not recommendations to buy or sell.

🎯 Mike Probst: Rick, Got CTL off the scanner today. Already up 30%. Love it.
🎯 Dick Carp: the scanner paid for the year with HES-thank you
🎯 Arnoldo Bolanos: LTA scanner really works $$, thanks Ed.
🎯 Bob S: LTA is incredible…. I use it … would not trade without it
🎯 Malcolm .: Posted in room 2, @Rick... I used the LTA Scanner to go through hundreds of stocks this weekend and picked out three to trade: PYPL, TGT, and ZS. Quality patterns and with my trading, up 24%, 7% and 12%.... this program is gold.
🎯 Friday 6/21/19 (10:09 am) Aaron B: Today, my account is at +190% since January. Thanks, RWO HRC Flash Malcolm Thomas Steve Ed Bob S Bob C Mike P and everyone that contributes every day. I love our job.
Hit and Run Candlesticks / Road To Wealth Youtube videos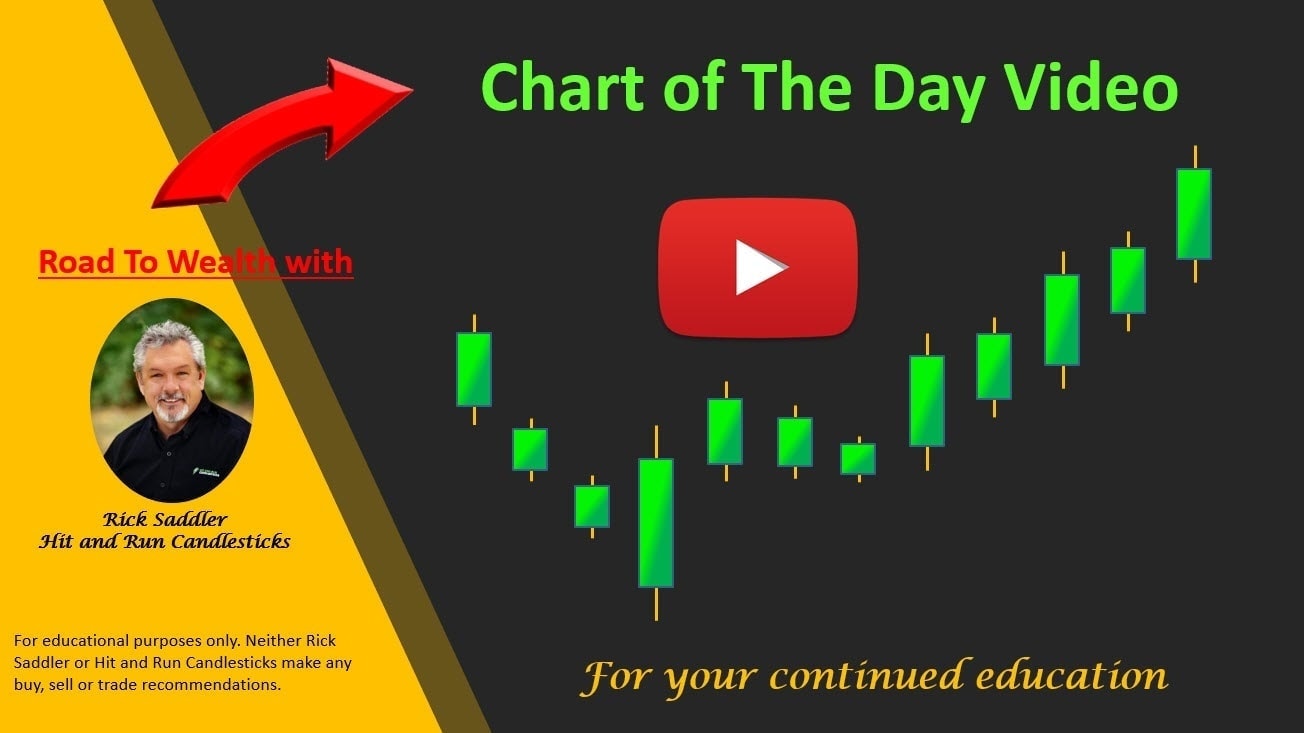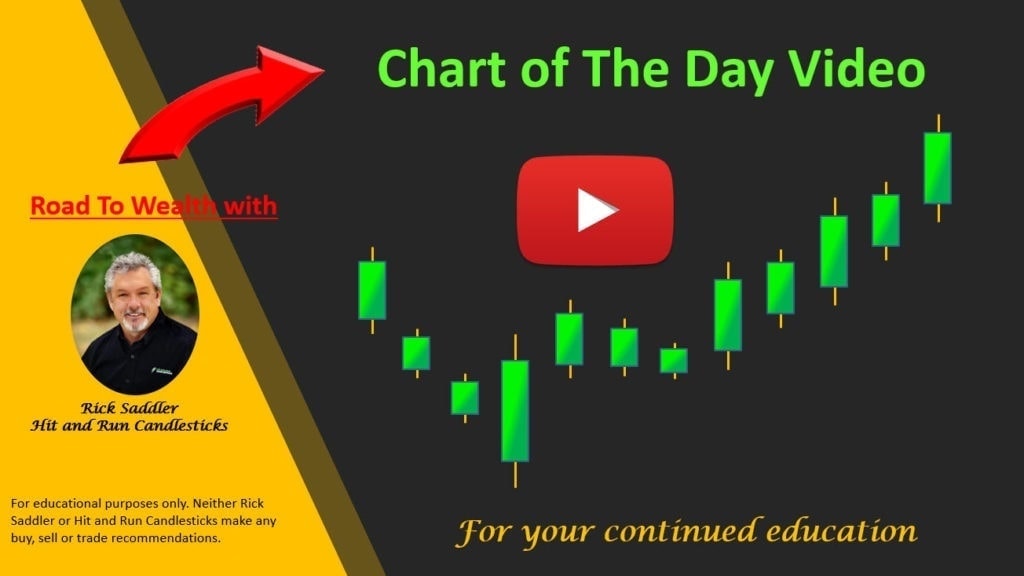 Disclosure: We do not act on all trades we mention, and not all mentions acted on the day of the mention. All trades we mention are for your consideration only.




Free YouTube Education • Subscription Plans • Private 2-Hour Coaching
DISCLAIMER: Investing / Trading involves significant financial risk and is not suitable for everyone. No communication from Hit and Run Candlesticks Inc, its affiliates or representatives is not financial or trading advice. All information provided by Hit and Run Candlesticks Inc, its affiliates and representatives are intended for educational purposes only. You are advised to test any new trading approach before implementing it. Past performance does not guarantee future results. Terms of Service