Earnings fueled rally nearing 3-weeks up.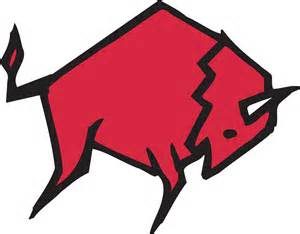 The current rally has been amazing with new records for the books almost every day on this earnings fueled rally.  Hey, who doesn't love market rally? Right!  Profits are easier to make, and the world of the trader just seems to be filled with sunshine and rainbows.  It's often times like this when traders get complacent.  Breaking the rules, rushing trades and/or over trading.  If we fail to plan carefully, we invite emotion into our trading which normally ends badly.  Maintain your discipline, be prepared and protect your capital from emotional decisions with a well thought out plan.
On the Calendar
The Economic Calendar begins with Durable Goods this morning at 8:30 AM Eastern time.  Durable goods is a market moving number that has been a little soft with declines in both April and May.  Consensus for this month is to see a big bounce back with an expected increase of 3.5% mostly on the back of the aircraft industry.  Also at 8:30 AM is the International Trade in Goods number as well as the Weekly Jobless Claims.  Trade goods are expected to come in with a 65.0 billion deficit which is an improvement from last month.  Labor has been very strong, but there is an expectation of an increase to 240K from the 233K last reading.  There are a few nonmarket moving reports, auctions and announcements.
Today is a huge day on the Earnings Calendar with nearly 450 companies expected to report results today.  Believe me; it's in your best interest to check reporting dates before entering new positions.  It is equally important to check on reporting dates within your portfolio.
Action Plan
Yesterday the market pretty choppy which is normal on an FOMC announcement day but all in all the indexes held up pretty well.  Earnings have already begun to roll in this morning with the majority being positive.  Futures are currently reflecting that bullishness pointing to a slightly higher open, but it could shift quickly on the data laden day.  As of right now the QQQ's are showing yet another gap up open and another record level for the history books.  The DIA and the SPY are not far behind.
As always my top priority is to manage current positions first and as we begin to wind down this trading week taking profits is also high on my list.  I will, however, look for new trades today but much recognize the fact that the rally is nearing the 3-week mark.  I'm not predicting a turn but if one did occur it should not be a big surprise so plan your trading accordingly and always have an exit plan.
Trade Wisely,
Doug