Markets gapped down Thursday, maybe on virus fears, US-China worries or less than expected reduction in new jobless claims.  After the gap, prices took a rollercoaster ride that ended up not far from where they opened.  This gave us white-body candles that had faded the gap down but also had longer wicks (especially the DIA and QQQ), indicating a lot of indecision.  There was also the beginnings of a rotation out of the massive tech names that have led for months with cyclical and staples names leading for the second straight day.  The SPY closed down 0.31%, DIA down 0.51%, and QQQ down 0.68%.  VXX also fell a bit to 31.72 and the T2122 4-week High/Low Ratio eased just a bit (but stayed deep in the overbought territory) to 94.97.  10-year bond yields also fell to 0.617% and Oil (WTI) pulled back slightly to $40.73/barrel.
After-hours the CDC extended the ban on cruises.  The ban was scheduled to expire July 24 but has now been extended at least through September.  NCLH, RCL, and CCL stock were hammered in post-market trading on the news.
The European Court of Justice canceled a US-EU data-sharing deal Thursday over fears that the US government will snoop on personal data.  This means that either the US changes their data surveillance laws or US businesses will be forced to change their business operations and costs.  For example, both tech giants and 2300 small businesses will now have to prevent all European data from flowing onto servers or networks located in the US.  This would include communications on FB, TWTR, and GOOG.  MSFT announced they would not be affected because they already use EU-written contracts guaranteeing privacy rather than contracts based on the US-EU Privacy Shield agreement which was annulled.

In a follow-on to the US-China relations story, Attorney Gen. Barr accused American tech giants of being pawns for China.  In another example of "everyone's out to get us," his list of alleged conspirators against America included GOOG, MSFT, AAPL, CSCO, DIS, all of Hollywood, and the media.  No sanctions or even threats of sanction was announced.  However, the implication was that they have an investigative target on their back for their supposed transgressions.  On another front, the US announced a travel ban for all Chinese Communist Party members and their families.
In the US, the virus numbers show we have 3,696,141 confirmed cases and 141,130 deaths.  This includes 73,000 new cases nationally on the day.  More states also joined the mask mandate bandwagon including AR, CO, and OH (partially). However, GA Governor Kemp decided to go the other way, by voiding all local mask mandates in his state and suing the Mayor of Atlanta for her mask mandate.  At the same time, GA reported almost 3,500 new cases, which was trumped only by CA (4,600), TX (7,500), and FL (almost 14,000) new cases.  Both TX and FL also recorded another record number of virus deaths Thursday. 
Globally, the number of cases has reached 13,979,223 confirmed cases and 593,450 deaths.  Brazil reported over 44,000 new cases and the largest number of deaths in a single day that they have had.  India reported 36,000 new cases, also their largest daily total.  In Europe, Spain reported the highest number of new cases since May 10th so they have retightened some restrictions.  They are also slaughtering some 100,000 minks after dozens tested positive for Covid-19.  In the UK, PM Johnson announced further easing as well as an additional $4 billion for their NHS in preparation for a second wave of infections.

Overnight, Asian markets were mixed, but mostly modestly green. In Europe, markets are also mixed and not far from break-even on either side.  This is seen as largely due to the EU leaders meeting to negotiate on a stimulus measures, with some leaders saying they think there is less than a 50% chance of agreement on a plan.  In the US, as of 7:30am futures are varied, but on the green side.  The SPY and DIA are looking at modestly higher opens,  However, the QQQ is pointing toward a gap-up of almost 1%.
The major economic news for Friday includes June Building Permits and June Housing Starts (both at 8:30 am) and Michigan Consumer Sentiment (10 am).  The major earnings reports on the day include ALLY, ALV, BLK, CFG, ERIC, HON, KSU, RF, STT, and VFC all before the open.
Thursday's candles were indecisive if a bit on the red side of flat.  It remains unclear whether the bulls or bears have the momentum coming out of yesterday's session.  Expect more volatility today and keep watching those FAANG stocks that are a good "canary in the coalmine" for the markets.  Remain focused on short-term charts and don't chase, don't predict, and always take profits as you go.  Remember we are in earnings season now, so some surprises are likely to happen…plus usually every initial reaction is met with a "on second thought" re-reaction.  Also, don't forget today is Friday.  So don't forget to take a paycheck in front of the weekend news cycle.
Ed
The Daily Swing Trade Ideas for today: BUD, VALE, HD, ABBV, KSS, JNJ, NVAX, AMGN, AZN. Trade your plan, take profits along the way, and smart. Also, don't forget to check for upcoming earnings. Finally, remember that the stocks/ETFs we mention and talk about in the trading room are not recommendations to buy or sell.

🎯 Mike Probst: Rick, Got CTL off the scanner today. Already up 30%. Love it.
🎯 Dick Carp: the scanner paid for the year with HES-thank you
🎯 Arnoldo Bolanos: LTA scanner really works $$, thanks Ed.
🎯 Bob S: LTA is incredible…. I use it … would not trade without it
🎯 Malcolm .: Posted in room 2, @Rick… I used the LTA Scanner to go through hundreds of stocks this weekend and picked out three to trade: PYPL, TGT, and ZS. Quality patterns and with my trading, up 24%, 7% and 12%…. this program is gold.
🎯 Friday 6/21/19 (10:09 am) Aaron B: Today, my account is at +190% since January. Thanks, RWO HRC Flash Malcolm Thomas Steve Ed Bob S Bob C Mike P and everyone that contributes every day. I love our job.
Hit and Run Candlesticks / Road To Wealth Youtube videos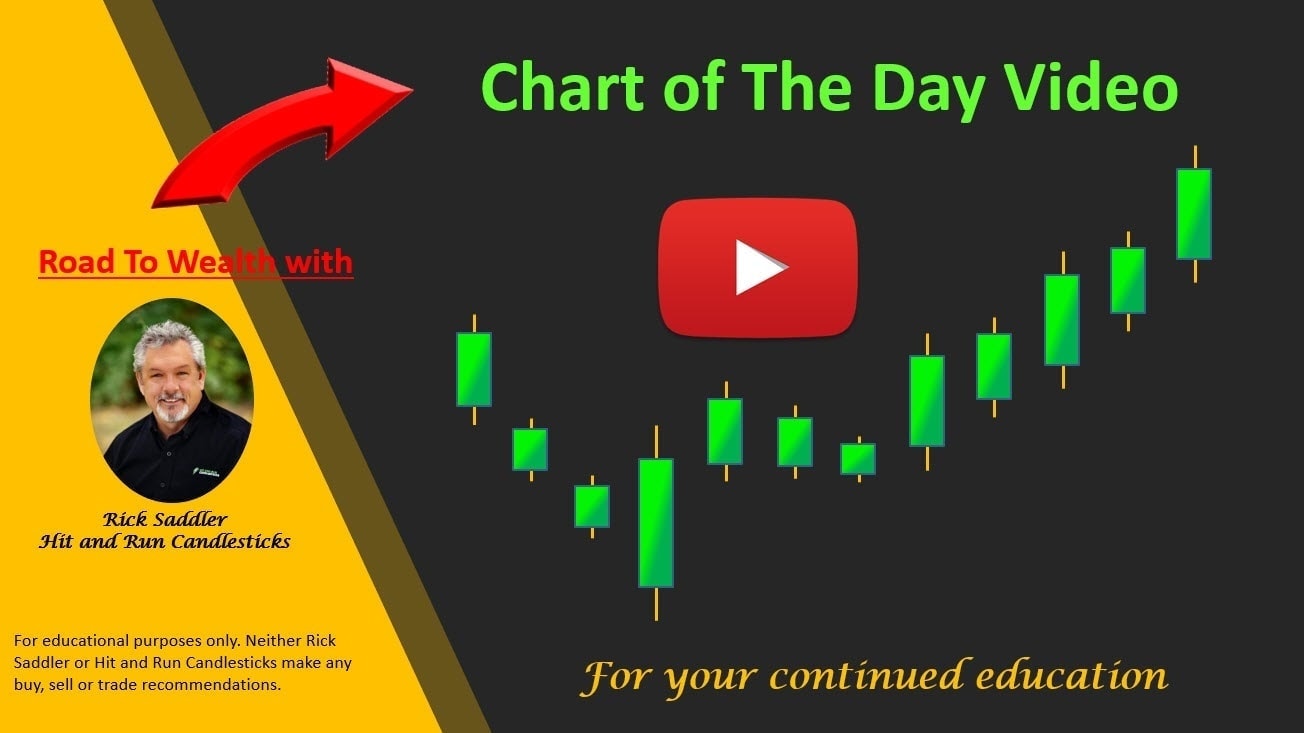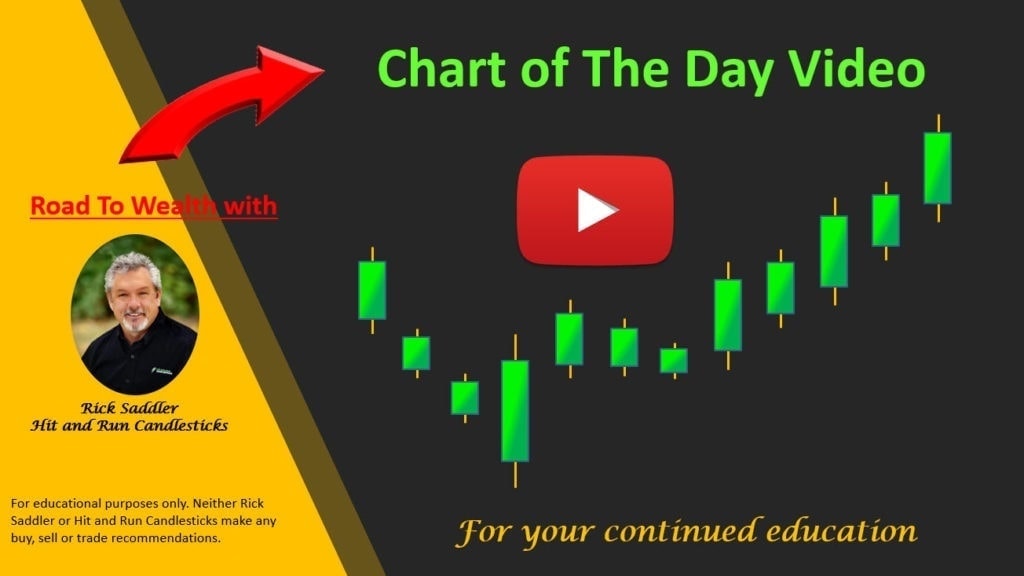 Disclosure: We do not act on all trades we mention, and not all mentions acted on the day of the mention. All trades we mention are for your consideration only.




Free YouTube Education • Subscription Plans • Private 2-Hour Coaching
DISCLAIMER: Investing / Trading involves significant financial risk and is not suitable for everyone. No communication from Hit and Run Candlesticks Inc, its affiliates or representatives is not financial or trading advice. All information provided by Hit and Run Candlesticks Inc, its affiliates and representatives are intended for educational purposes only. You are advised to test any new trading approach before implementing it. Past performance does not guarantee future results. Terms of Service