Markets gapped down on the 33% Q2 GDP contraction and unexpected rising jobless claims.  However, after a half-hour of follow-through, the bulls stepped back in and rallied stocks until 1 pm.  The rest of the day was a tight-range grind sideways.  This left the SPY down 0.36%, the DIA down 0.84%, and the QQQ up 0.52% on the day. The VXX climbed 2% to 29.20 while T2122 fell to 73.94.  10-year bond yields fell to 0.548% and Oil (WTI) dropped 2% to $40.41/barrel. Yet, despite all this on the day, the main characteristics for the last week have been consolidation and chop.  
After the close AAPL, AMZN, FB, and GOOG all reported strong beats.  With their mega-caps, this will surely drive markets higher at least at the open Friday. AMZN's surge in sales and profit was expected with all the pandemic online buying but it was still impressive.  AAPL's beat was much larger than expected with a major beat on iPhone sales to give them a record quarter.  They also announced a 4-for-1 stock split as on August 24.  It is also worth noting the FB beat on ad revenue despite the advertising boycott, though they did mention that it could have an impact for Q3.
In the US, the virus numbers show we have 4,635,226 confirmed cases and 155,306 deaths.  With new cases came in at 68,569 Thursday (above the 7-day average) and deaths remained high at 1,465 (far above the 7-day average).  Several states had record new cases confirmed Thursday, but not the usual suspects.  This time it was states such as MO that set records.  However, FL had almost 10,000, TX almost 9,000, and CA almost 8,200 as they still lead in actual new case count.  In a virus-impact story, after the close, S&P said that over 150 firms that received PPP loans are planning layoffs.  This is only based on layoff notices and does not include all states.  44% of the layoffs are described as "permanent" with 22% more "unclassified." 

Globally, the number of cases has reached 17,505,359 confirmed cases and 677,459 deaths.  In Latin America, Argentina reported its highest number of infections and deaths on Thursday. Meanwhile, Brazil continues to see large numbers with another 58,000 new cases.  Closer to home, Mexico   In Asia, the outbreaks in Japan, Hong Kong, Vietnam, India, and Australia.  China also reports a 3rd straight day of the new outbreak, but they have a stricter measure than we do, as they mean over 100 cases, not tens of thousands.  
Overnight, Asian markets were mixed yet again, with Australia down 2% and Japan down almost 3%.  However, Shenzhen was up over 1.3% and Shanghai up 0.7% as Chinese Factory Data beat expectations.  The remainder of Asian Market moves were modest and probably leaned to the red.  In Europe, markets are also mixed, but lean much more heavily to the green side.  The 3 major bourses all have very modest moves so far, with the FTSE flat, CAC up a quarter percent, and the DAX up six-tenths at this point in the day.  This all comes as Eurozone GDP fell 12.1% in Q2. In the US, as of 7:30 am futures are pointing to one percent gap up in the QQQ, but the DIA and SPY are just on the green side of flat.
The major economic news for Friday includes June PCE, Q2 Employment Cost, and June Personal Spending (all at 8:30 am), Chicago PMI (9:45 am), and Michigan Consumer Sentiment (10 am).  The major earnings reports include ABBV, AON, BAH, BERY, CAT, CBRE, CHD, CHTR, CL, CVX, D, GT, HRC, IMO, ITW, JCI, LHX, LYB, MRK, NWL, PBF, PEG, PSX, SNA, SPB, TU, VFC, WY, and XOM all before the open.  INTU is the only major earnings after the close.  

The consolidation and back-and-forth chop continued again Thursday.  However, the mega-tech earnings blowouts should give the bulls some energy early today.  Vaccine manufacturers continue to rack up major contracts as Japan and the US both signed major deals.  So that industry's stocks should get a boost.  However, remember that despite the swings, nothing has really changed in the trend or chart.  The trend remains bullish and the chart remains consolidating.
Continue to keep an eye on those mega-cap FAANG stocks as our "canary in the coalmine."  Stick to your rules.  Follow the trend, don't predict reversals or chase missed-moves, and always take profits as you go.  Remember, our job is to make our goal consistently, not to win the lottery on one trade. And don't forget it's Friday, so lock-in some profits ahead of the weekend spin cycle.
Ed
The Daily Swing Trade Ideas for today: CWH, LOGI, FAST, XLK, AA, CRWD, ABT, KRE, COF. Trade your plan, take profits along the way, and smart. Also, don't forget to check for upcoming earnings. Finally, remember that the stocks/ETFs we mention and talk about in the trading room are not recommendations to buy or sell.

🎯 Mike Probst: Rick, Got CTL off the scanner today. Already up 30%. Love it.
🎯 Dick Carp: the scanner paid for the year with HES-thank you
🎯 Arnoldo Bolanos: LTA scanner really works $$, thanks Ed.
🎯 Bob S: LTA is incredible…. I use it … would not trade without it
🎯 Malcolm .: Posted in room 2, @Rick… I used the LTA Scanner to go through hundreds of stocks this weekend and picked out three to trade: PYPL, TGT, and ZS. Quality patterns and with my trading, up 24%, 7% and 12%…. this program is gold.
🎯 Friday 6/21/19 (10:09 am) Aaron B: Today, my account is at +190% since January. Thanks, RWO HRC Flash Malcolm Thomas Steve Ed Bob S Bob C Mike P and everyone that contributes every day. I love our job.
Hit and Run Candlesticks / Road To Wealth Youtube videos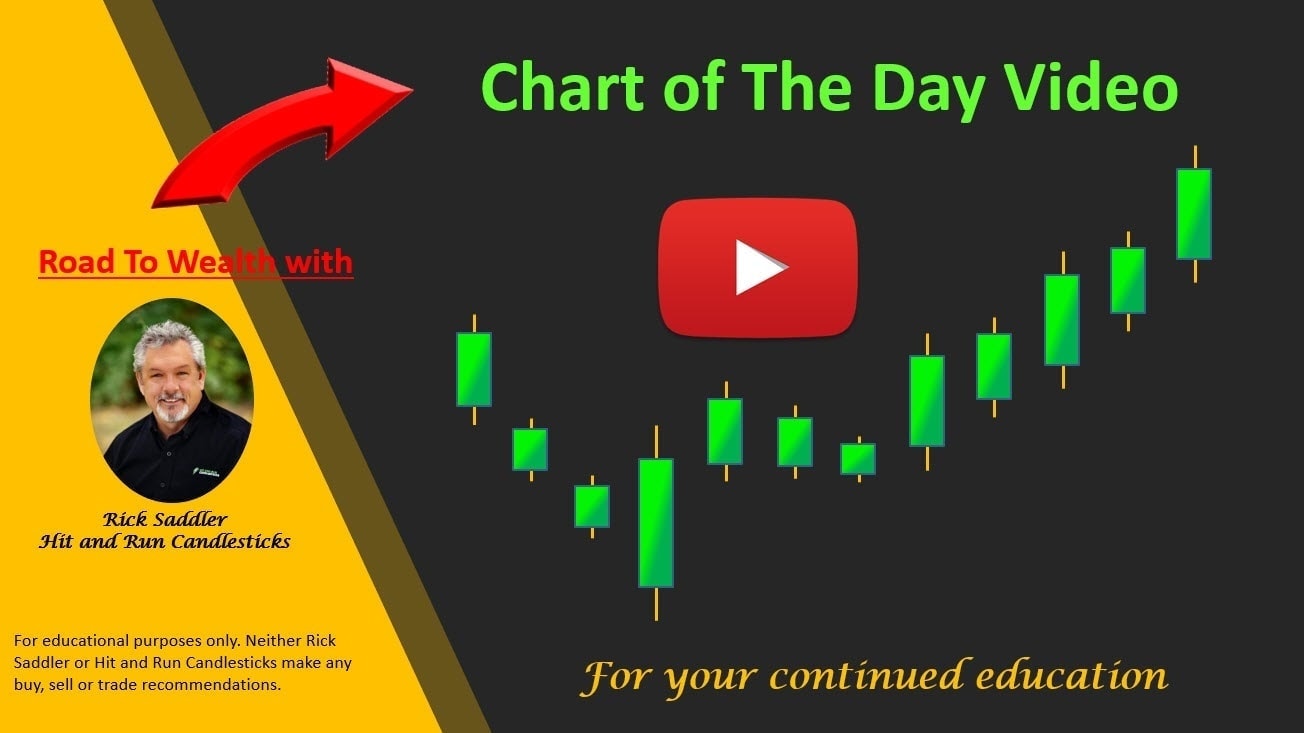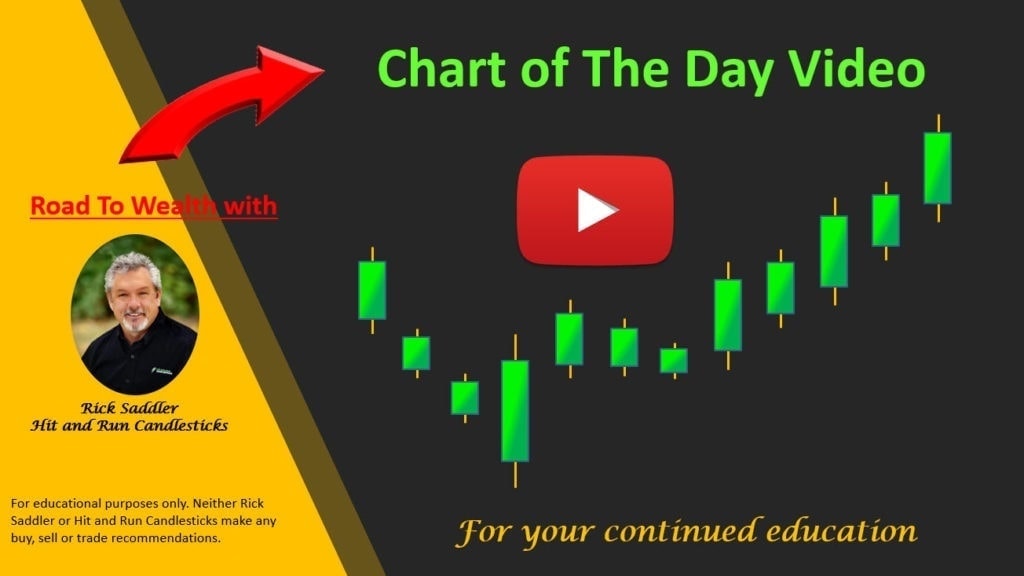 Disclosure: We do not act on all trades we mention, and not all mentions acted on the day of the mention. All trades we mention are for your consideration only.




Free YouTube Education • Subscription Plans • Private 2-Hour Coaching
DISCLAIMER: Investing / Trading involves significant financial risk and is not suitable for everyone. No communication from Hit and Run Candlesticks Inc, its affiliates or representatives is not financial or trading advice. All information provided by Hit and Run Candlesticks Inc, its affiliates and representatives are intended for educational purposes only. You are advised to test any new trading approach before implementing it. Past performance does not guarantee future results. Terms of Service