Wednesday was another brutal, roller-coaster day in the market.  After futures went limit-down overnight, US markets opened on a 5% gap down.  The volatile intraday moves covered a 9% range and caused a trading halt when the circuit-breaker was tripped mid-morning.  However, prices closed up off the lows, with the SPY down 4.94%, the DIA down 6.60%, and the QQQ down 3.04%.  The VXX rose almost 18% to 69.00.  Oil was crushed during the day, closing down 24% at $20.37/barrel. 
The 10-year bond yield spiked sharply to 1.198% by day end, as overall interest rates rose.  This seems counter-intuitive with the Fed spending hundreds of billions of dollars to drive yields down.  However, Bloomberg reported the likely cause is the fact the federal government is increasing national debt just as fast or faster in order to provide relief, stimulus, and bailouts.  In addition, the public is selling everything, including bonds, to raise cash.  Regardless of the cause, rising rates are not good news for an economy starting into a big shock. So, we might expect Fed programs to increase pace even further in an effort to over-power the new government spending effect.
Late in the day, stocks did come up off their lows as the Senate finally passed the House-White House relief deal from last week.  (This isn't the major stimulus bill, but rather the one to guarantee paid sick leave, paid family leave and increased funding for food programs and Medicaid.)  The larger stimulus bill(s) are still being haggled over between Republicans, Democrats and the White House.  Expect that larger stimulus plan to be the lead story for a couple of days as what is finally included is negotiated.

In ominous news, at the daily presser, Dr. Deborah Birx pleaded for Millennials to respect social distancing and quarantine measures.  This was prompted by data out of Europe showing that more young people are getting sick from the virus than had been previously believed.  In addition, the WHO report that 6% of infected children have had severe or critical symptoms from COVID-19 (as opposed to 19% for adults).
The global headline virus numbers rose to 221,450 confirmed cases and 9,000 deaths.  In Europe, Italy now has 35,720 cases with 3,000 deaths. Spain has 15,000 cases with 640 deaths, France has 9,150 cases with 265 deaths, Germany has 13,100 cases and 31 deaths. On this continued spread, Automakers and other industries closed all of their operations across Europe and the US on Wednesday.  In the UK, the country prepares for lock-down with closures of transit systems, schools, and businesses.  The ECB also announced an $819 billion dollar stimulus package (this caused US futures to jump well over 500 points from negative to positive on this news).
In the US, confirmed infections continue to grow, following the same exponential growth rate seen in Europe.  The totals are now 9,425 cases and 150 deaths.  Last night, NYC again lobbied the NY Governor to approve a shelter-in-place quarantine order for the city.  This came less than a day after the Governor said he wouldn't allow this measure.  The NYSE also announced it will be closing floor operations as of Monday the 23rd and go to fully-electronic trading due to a pair of infections found among floor traders trying to enter the floor.  

Overnight, Asian markets were down, with South Korea hammered 8.4%.  Europe is mixed, but the majors (FTSE, DAX, CAC) all down 1-2% so far in their day.  In the US, futures were volatile again overnight, swinging up and down repeatedly.  As of 7:45 am, the futures were pointing to another gap down of between 1% and 2%. 
On Thursday, the major economic news is limited to Weekly Initial Jobless Claims, the Mar. Philly Fed Mfg. Index, and Q4 Current Accounts (all at 8:30 am).  In earnings news, ACN and DRI report before the open, while LEN and CTAS both report after the close.
While the worst is yet to come in terms of cases, deaths and economic damage, it is important to keep in mind that we have fallen very far, very fast.  We are more than 40% off the mid-February highs in the SPY and almost 50% off those highs in the DIA.  So, expect the funds (who can handle pain) to start picking up some deals soon as long-term holds for their portfolio and suggesting the public do the same (maybe to protect their own moves?).
We remain in a very erratic and over-reacting market with a strong bias still to the downside.  Again, this is not a market to be Swing Trading.  Use this time to really learn the trading setups and vehicles (like option strategies) you will be using.  Refine your trading plans, put the time to work…but don't be chasing trades.  Remember the market can stay extremely oversold a lot longer than any retail trader can stay solvent being too early.  Wait for trades to come to you.  For now, continue to either be very fast (day trade), very slow (long-term holds) or just wait.
Ed
Sorry, but due to extreme volatility there are no Trade Ideas for today. Trade smart, take profits along the way and trade your plan. Also, don't forget to check for upcoming earnings. Finally, remember that the stocks/etfs we mention and talk about in the trading room are not recommendations to buy or sell.

🎯 Mike Probst: Rick, Got CTL off the scanner today. Already up 30%. Love it.
🎯 Dick Carp: the scanner paid for the year with HES-thank you
🎯 Arnoldo Bolanos: LTA scanner really works $$, thanks Ed.
🎯 Bob S: LTA is incredible…. I use it … would not trade without it
🎯 Malcolm .: Posted in room 2, @Rick... I used the LTA Scanner to go through hundreds of stocks this weekend and picked out three to trade: PYPL, TGT, and ZS. Quality patterns and with my trading, up 24%, 7% and 12%.... this program is gold.
🎯 Friday 6/21/19 (10:09 am) Aaron B: Today, my account is at +190% since January. Thanks, RWO HRC Flash Malcolm Thomas Steve Ed Bob S Bob C Mike P and everyone that contributes every day. I love our job.
Hit and Run Candlesticks / Road To Wealth Youtube videos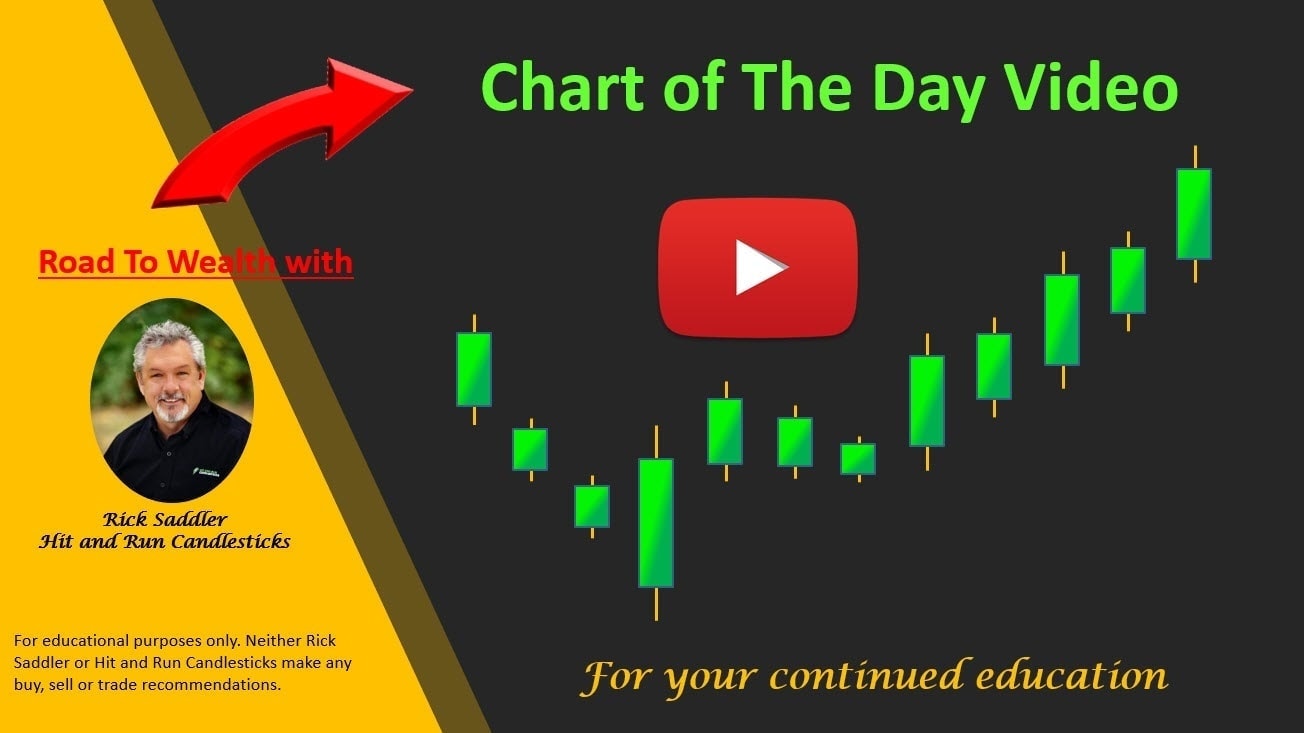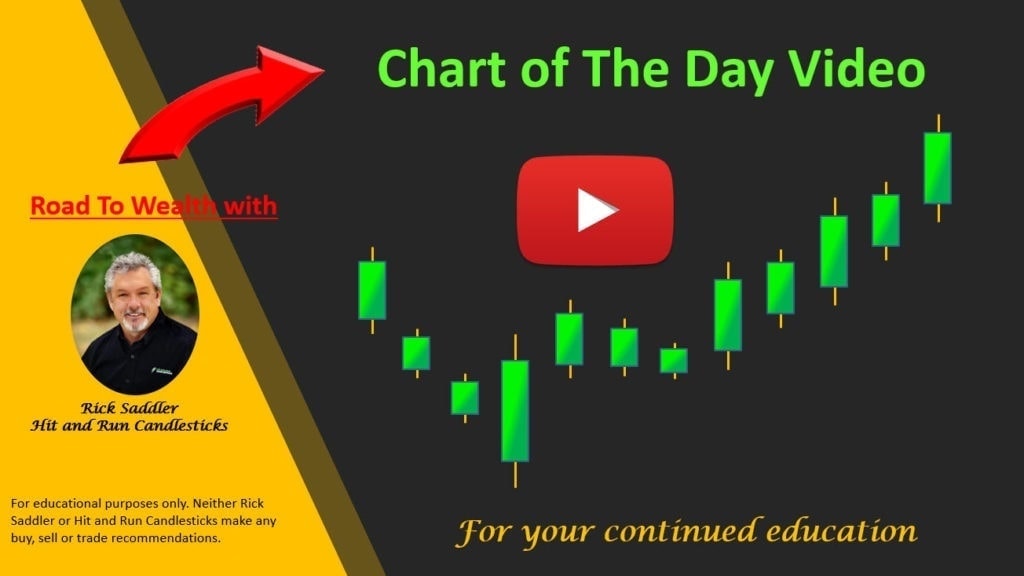 Disclosure: We do not act on all trades we mention, and not all mentions acted on the day of the mention. All trades we mention are for your consideration only.




Free YouTube Education • Subscription Plans • Private 2-Hour Coaching
DISCLAIMER: Investing / Trading involves significant financial risk and is not suitable for everyone. No communication from Hit and Run Candlesticks Inc, its affiliates or representatives is not financial or trading advice. All information provided by Hit and Run Candlesticks Inc, its affiliates and representatives are intended for educational purposes only. You are advised to test any new trading approach before implementing it. Past performance does not guarantee future results. Terms of Service