Jobless Claims were unexpectedly high before the open and markets were a little manic on Thursday.  The SPY waffled sideways all day, while the QQQ surged from open to close, and the DIA drifted lower all day.  This left both large-cap indices in indecisive candles with the SPY printing a Doji that did not break through resistance and the DIA printing a Spinning Top, which may have found support.  However, the QQQ printed a big white candle that closed at another all-time high.  On the day, SPY lost 0.03%, DIA lost 0.62%, and QQQ gained 1.27%.  The VXX fell to 31.88 and T2122 dropped down just above the edge of the oversold territory at 21.13.  10-year bond yields fell to 1.514% and Oil (WTI) dropped over 1.5% to $71.03/barrel.
As mentioned yesterday, the Chinese have begun flooding markets with their metals stockpiles in an effort to combat commodity inflation.  That move, plus a stronger dollar, hammered metal prices on the day as shown by Copper (-4.83%), Silver (-6.52%), and Gold (-4.72%). However, the good news on the inflation front wasn't limited to metals.  Soybean (-8.5%) have fallen 20% since May while Corn, Wheat, Sugar, and even Lumber (-9%) also fell sharply. CNBC's Jim Cramer went so far as to say that "commodity inflation is pretty much over" (not that his opinion is worth more than anybody else's). Still, on the other side of inflation news, related to Fed action, mortgage rates shot higher Thursday to an average of 3.25% (30-year fixed), up half a percent from February levels.    
Related to corporate taxes, Ireland has said "they want a compromise" and will fight against the Global 15% Minimum tax plan that has already been agreed by the G-7 and discussed by the G-20.  Essentially, the Irish Finance Minister Donohoe said that undercutting other country's tax rates in order to get multi-nationals to hide/park their profits in Ireland is legitimate market competition.  As such, his country intends to fight hard at the OECD with the help of AAPL, GOOG, and others companies who currently stash their profits in Ireland.

Related to the virus, new US infections continue to fall.  The totals rose to 34,377,592 confirmed cases and deaths are now at 616,440. These numbers are now under-reported again as some states (mostly Southern) have decided to stop reporting data on a daily basis. Nonetheless, on the data we do have, the number of new cases is falling again and are back down to an average of 12,697 new cases per day (the lowest number since March 2020). Deaths are also falling, just more slowly, but are now down to 316 per day (again, the lowest number since March 2020. BAC joined the parade of Wall Street Banks that are demanding workers return to the office. 
Globally, the numbers rose to 178,264,362 confirmed cases and the confirmed deaths are now at 3,859,365 deaths.  The trends are better again as we have seen a slowing in the rate of increase now that India has passed its peaked.  The world's average new cases are falling quickly now, but remain at 366,809 new cases per day.  Mortality, which lags, is also falling, but remains at 8,447 new deaths per day.  
Overnight, Asian markets were mixed.  Malaysia (+1.16%), Hong Kong (+0.85%), and Shenzhen (+0.77%) led the gainers.  The losses were moderate, if wider-spread, but only Indonesia (-1.01%) showed a significant loss.  In Europe, markets lean heavily to the red side so far today.  The FTSE (-1.17%), DAX (-0.95%), and CAC (-0.62%) are typical of the spread as of mid-day.  As of 7:30 am, US Futures are pointing to a lower open.  The DIA is implying a -0.35% open, the SPY implying a -0.25% open, and the QQQ implying a dead flat open.

There is no major economic news or earnings reports scheduled for Friday.   
Interest rates and commodity prices continued lower overnight, with some notable exceptions. However, the fall was less than Thursday, even if the trend continues. What is unknown is whether this is just a reaction to China going all-in to fight inflation, whether the market believes the Fed, or maybe something unknown is at work. All we can really say is that Thursday was a reflation trade (tech up, value down) and it seems to be setting up for something similar early today.
All trends reverse at some point and every S/R level is breached eventually. So, don't assume trend, support, or resistance are always going to hold. Still, the odds favor following the trend and respecting support and resistance levels. Just keep locking in profits, moving your stops, and maintaining discipline. Follow those trading rules and stick to the trade plan. Remember that consistency is the key to long-term trading success.
Ed
Swing Trade Ideas for your consideration and watchlist: No trade ideas today. You can find Rick's review of tickers on his YouTube Channel here. Trade your plan, take profits along the way, and smart. Also, remember to check for impending earnings reports. Finally, remember that any tickers we mention and talk about in the trading room are not recommendations to buy or sell.

🎯 Mike Probst: Rick, Got CTL off the scanner today. Already up 30%. Love it.
🎯 Dick Carp: the scanner paid for the year with HES-thank you
🎯 Arnoldo Bolanos: LTA scanner really works $$, thanks Ed.
🎯 Bob S: LTA is incredible…. I use it … would not trade without it
🎯 Malcolm .: Posted in room 2, @Rick... I used the LTA Scanner to go through hundreds of stocks this weekend and picked out three to trade: PYPL, TGT, and ZS. Quality patterns and with my trading, up 24%, 7% and 12%.... this program is gold.
🎯 Friday 6/21/19 (10:09 am) Aaron B: Today, my account is at +190% since January. Thanks, RWO HRC Flash Malcolm Thomas Steve Ed Bob S Bob C Mike P and everyone that contributes every day. I love our job.
Hit and Run Candlesticks / Road To Wealth Youtube videos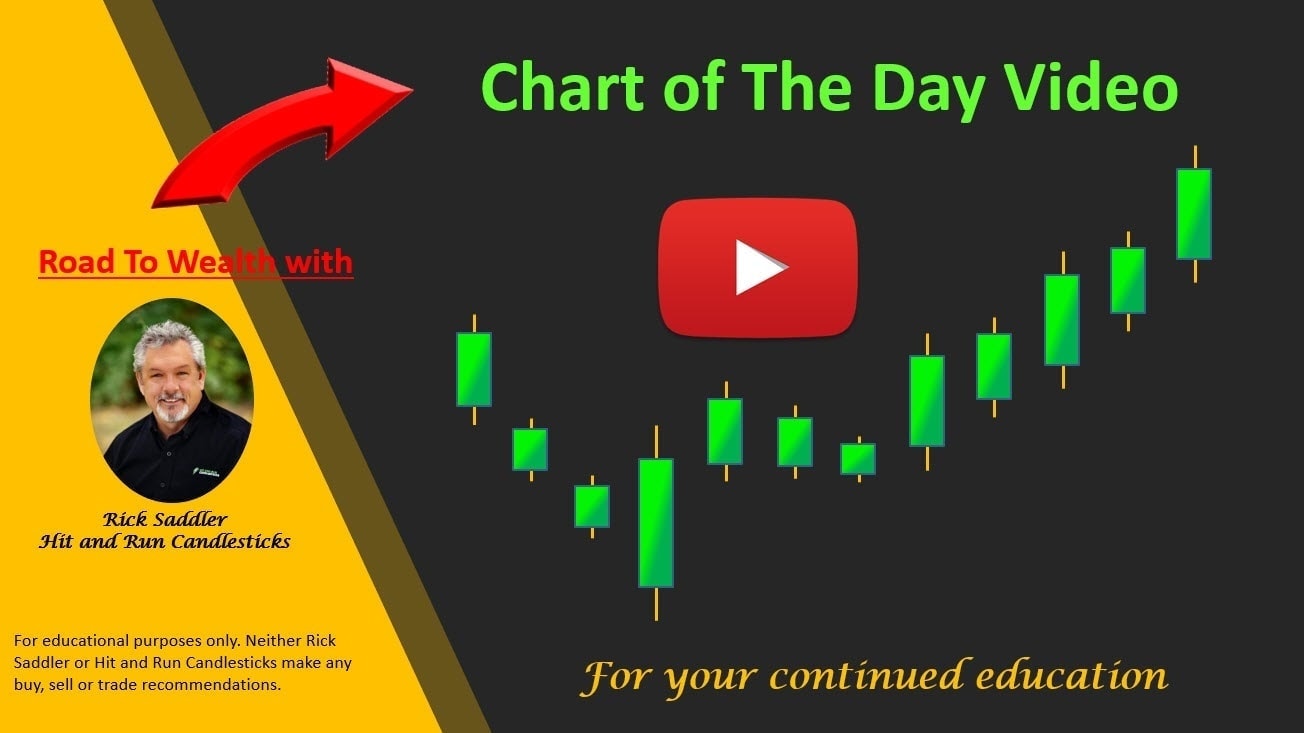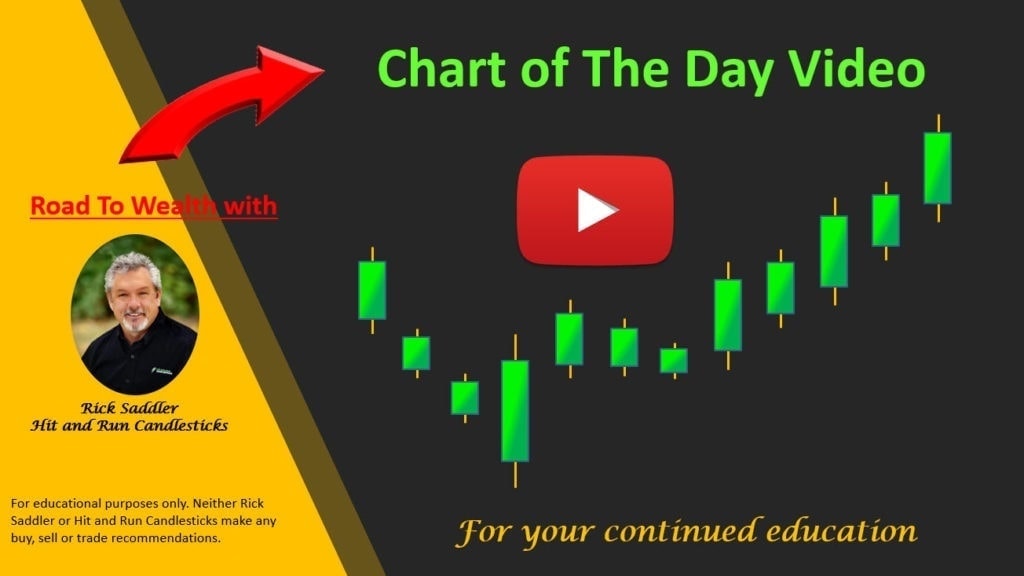 Disclosure: We do not act on all trades we mention, and not all mentions acted on the day of the mention. All trades we mention are for your consideration only.




Free YouTube Education • Subscription Plans • Private 2-Hour Coaching
DISCLAIMER: Investing / Trading involves significant financial risk and is not suitable for everyone. No communication from Hit and Run Candlesticks Inc, its affiliates or representatives is not financial or trading advice. All information provided by Hit and Run Candlesticks Inc, its affiliates and representatives are intended for educational purposes only. You are advised to test any new trading approach before implementing it. Past performance does not guarantee future results. Terms of Service