US markets followed the rest of the world by gapping down at the open Monday.  After a half-hour of getting their footing, bulls then stepped in to rally stocks the rest of the day, closing near the highs.  This left us with a Bullish Engulfing candle in the DIA and a long-wick Hammer / Hanging Man candle in the QQQ.  On the say, SPY gained 0.25% (to another all-time high close), DIA gained 0.33% (to another all-time high close), and QQQ gained 0.04%.  The VXX was flat at 26.36 and T2122 fell but remained in mid-range at 44.65.  10-year bond yields fell sharply to 1.268% and Oil (WTI) dropped 1.5% to $67.40/barrel.
As we sit at all-time highs, it is worth noting that the S&P500 has now doubled since March of 2020.  That makes the last (just under) 17 months the strongest bull rally since World War II...and not just by a little bit.  The current market reached that "doubling" milestone in 35% less time than the next-fastest bull market.  In fact, this rally has been three times faster than the average post-WWII rally.
In miscellaneous business news Monday, TSLA is under investigation again by Federal safety regulators after 11 accidents where TSLA cars using autopilot crashed into emergency vehicles, resulting in 17 injuries and one death.  The stock fell more than 4% on that news.  Meanwhile, TMUS confirmed Monday afternoon that it had been hit by a data breach that has exposed the full customer information of many T-Mobile users.  Late Sunday night, hackers had boasted that they had taken the personal information of over 100 million people from the breach.  The stock fell almost 3% on the confirmation.

Earnings season continues in retail today, as WMT and HD have both posted beats on both lines this morning. WMT cited strong grocery and back-to-school sales. As for HD, although they beat on revenue, they did report an almost 6% drop in transactions for the quarter. Markets seem to fear that this means an end to the stay-at-home DIY home improvement trend of the last 15 months.
Overnight, Asian markets were mixed but leaned to the downside as China drafted new regulations aimed at anti-competitive activities in the Internet sector.  Shenzhen (-2.34%), and Shanghai (-2.00%) saw the worst of the losses, but the losses were widespread.  On the upside, only Malaysia (+1.38%) managed to gain more than a percent.  In Europe, markets are far more mixed, but still lean to the red side as of mid-day.  The FTSE (+0.17%), DAX (-0.19%), and CAC (+0.56%) are typical of the spread with only Denmark (+0.80%) and Russia (+0.58%) managing significant gains at this point in the day.  As of 7:30 am, US Futures are pointing to a gap-down open.  The DIA is implying a -0.59% open, the SPY implying a -0.47% open, and the QQQ implying a -0.37% open.  10-year bond yields are also down sharply to 1.223% and Oil is 0.83% lower in early morning trading.
The major economic news scheduled for release on Tuesday includes July Retail Sales (8:30 am), July Industrial Production (9:15 am), Jun Business Inventories (10 am), and Fed Chair Powell speaks (1:30 pm).  The major earnings reports scheduled for the day include AIT, HD, GRUB, SE, and WMT before the open.  Then after the close, A, AMCR, BEST, JKHY, and LZB report.

Profit-taking is natural at all-time highs. This is especially true in the face of fear over covid resurgence (Monday a CCL cruise out of Texas reported 27 new cases found during its voyage), news of pressure on the Fed to at least begin tapering bond-buying, and economic news that shows the recovery weakening. However, trends remain bullish or consolidating at worst. In fact, just yesterday there was a report that funds are sitting on a trillion dollars of cash, hoping to buy into a 5% pullback. So, while we should look for short-term opportunities to the downside of that is what the market brings, don't go "all in" on a bear trend taking shape...especially in the longer term.
Trading rules and discipline are what separates long-term success and failure in trading. Focus on the process and on managing what you can control. Always manage your existing trades before chasing new ones. Trade with the trend until the trend is broken. If you miss a move, just admit it and move on to the next trade. Never chase price on an entry and remember to keep your losses small by managing stops. And always consistently take profits when you have them.
Ed
Swing Trade Ideas for your consideration and watchlist: No trade ideas today. You can find Rick's review of tickers on his YouTube Channel here. Trade your plan, take profits along the way, and smart. Also, remember to check for impending earnings reports. Finally, remember that any tickers we mention and talk about in the trading room are not recommendations to buy or sell.

🎯 Mike Probst: Rick, Got CTL off the scanner today. Already up 30%. Love it.
🎯 Dick Carp: the scanner paid for the year with HES-thank you
🎯 Arnoldo Bolanos: LTA scanner really works $$, thanks Ed.
🎯 Bob S: LTA is incredible…. I use it … would not trade without it
🎯 Malcolm .: Posted in room 2, @Rick... I used the LTA Scanner to go through hundreds of stocks this weekend and picked out three to trade: PYPL, TGT, and ZS. Quality patterns and with my trading, up 24%, 7% and 12%.... this program is gold.
🎯 Friday 6/21/19 (10:09 am) Aaron B: Today, my account is at +190% since January. Thanks, RWO HRC Flash Malcolm Thomas Steve Ed Bob S Bob C Mike P and everyone that contributes every day. I love our job.
Hit and Run Candlesticks / Road To Wealth Youtube videos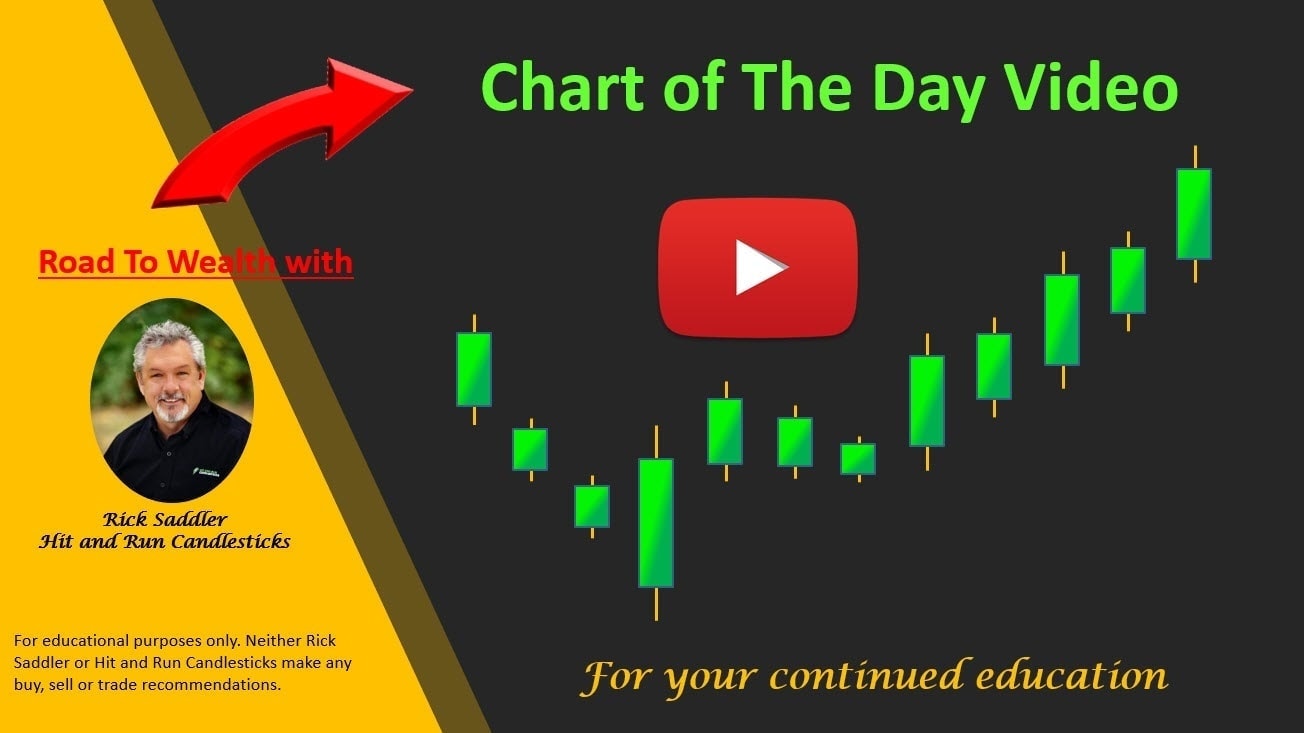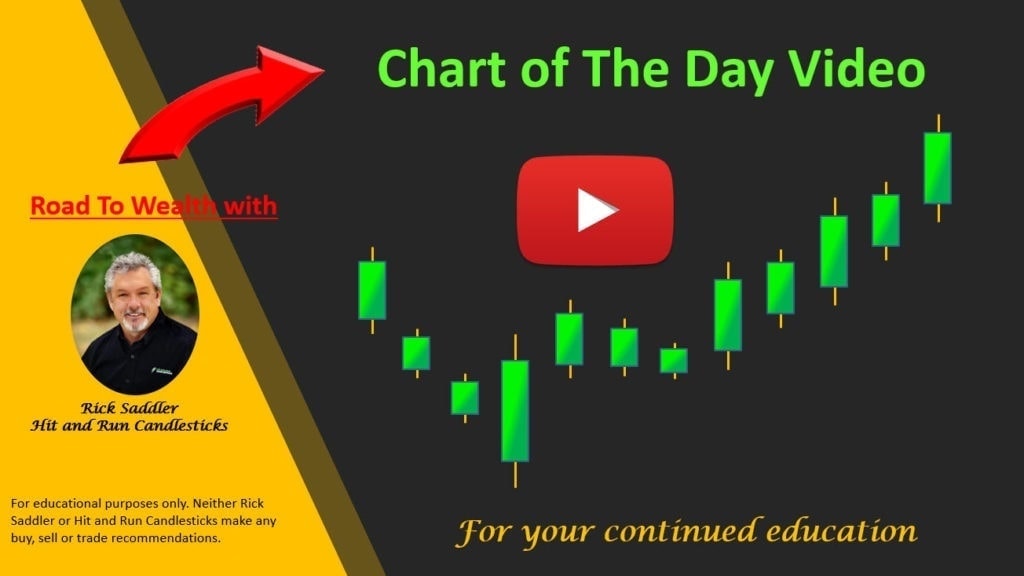 Disclosure: We do not act on all trades we mention, and not all mentions acted on the day of the mention. All trades we mention are for your consideration only.




Free YouTube Education • Subscription Plans • Private 2-Hour Coaching
DISCLAIMER: Investing / Trading involves significant financial risk and is not suitable for everyone. No communication from Hit and Run Candlesticks Inc, its affiliates or representatives is not financial or trading advice. All information provided by Hit and Run Candlesticks Inc, its affiliates and representatives are intended for educational purposes only. You are advised to test any new trading approach before implementing it. Past performance does not guarantee future results. Terms of Service