Friday saw a gap down across the board for stocks.  However, the bulls stepped in and immediately began rallying.  This early rally held up in the QQQ, while the DIA faded and then all the major indices ground sideways. This left us with a black-bodied Doji in the DIA, a white Inverted Hammer in the SPY, and a nice white-bodied candle in the QQQ.  On the day, SPY lost 0.48%, SIA lost 0.38%, and QQQ lost 0.52%.  The VXX gained 2.5% to 30.21 and T2122 fell back to mid-range at 60.69.  10-year bond yields fell to 1.224% and Oil gained a fraction to $73.76/barrel.
During the day, WMT joined the chorus of companies that will require employees to be vaccinated.  In this case, WMT mandated vaccination only for corporate office workers, regional managerial staff, and anyone who works in multiple stores.  Single location workers, such as hourly store and warehouse workers will not yet be required to comply. 
The Treasury Department announced that it will begin implementing "emergency cash conservation steps" immediately.  These efforts are needed to avoid breaking the federal borrowing limit after a two-year suspension of that limit expired Saturday.  The steps will allow Treasury to shift money in order to keep paying federal bills for two to three months.  Over that time, Congress can either suspend the limit again, drastically cut spending or decide to allow the country to default on debts.  Additional suspension is by far the most likely outcome.

The pandemic ban on evictions also ended Saturday.  Analysts expect a historic wave of evictions to be coming along with a major increase in foreclosure activity.  This will have impacts on REIT, banking, and even homebuilding industries. However, there is not a good indication as to how these impacts will be distributed amongst those industries.
Overnight, Asian markets were mostly strongly green, with a couple of minor and modest exceptions.  Shenzhen (+2.24%), Shanghai (+1.97%), and Japan (+1.82%) led the gains.  However, significant gains were widespread. Europe is following Asia's lead so far Monday.  Only Denmark is in the red, while the FTSE (+0.69%) and CAC (+0.62%) are typical of the continent.  The DAX (+0.03%) is the laggard at mid-day.  As of 7:30 am, US Futures are pointing to a green open.  The DIA is implying a +0.30% open, the SPY implying a +0.41% open, and the QQQ implying a +0.41% open.  The dollar is down this morning and 10-year bond rates are up modestly as Oil is down well over one percent in early trading.
The major economic news scheduled for release on Monday is limited to Mfg. PMI (9:45 am) and ISM Mfg. PMI (10 am).  The major earnings reports scheduled for the day include ARCB, CAN, RACE, GPN, GPRE, HSBC, JELD, ON, and TKR before the open.  Then after the close, ACHC, AWK, ARGO, ANET, BRKR, BWXT, COLM, CLR, CVI, FANG, EMN, NSP, ITUB, KMT, LEG, MOS, NXPI, PXD, O, REYN, SBAC, SPG, SEDG, TTWO, RIG, TA, UCTT, UNVR, WMB, and WWD report.

The Senate finished the text of a bipartisan infrastructure compromise. The trillion-dollar bill will include $550 billion in new spending on roads, bridges, water distribution infrastructure, etc. This should see votes coming later week in the Senate. However, the big news of the week will be the July Jobs report and more earnings reports. The good news should be that so far earnings have been outstanding this quarter. Forward guidance and whether companies can repeat the feat in the fall is another question. Finally, Covid cases are continuing the recent increase. However, coming off very low levels means that the medical system has more capacity available and while hospitalizations are also up, outcomes are better with deaths not rising again too much at least as of yet.
As the new month begins, traders are hopeful (coming off 6 winning months). Just as I cautioned against letting down days sway you, don't let giddy days hurt your discipline either. Trading success is not made in one trade, one day, or one week. Success is all about batting average and adding up those singles and doubles. So, always manage your current positions first. Don't chase price, predict turns, and above all, stick to your trading rules. Discipline will see you through. Focus on the process and managing what you can control.
Ed
Swing Trade Ideas for your consideration and watchlist: PSTG, UNG, TEVA, AAPL, MRVL, BSX, PACB. Rick is out but the RWO Room is open. You can find Rick's review of tickers on his YouTube Channel here. Trade your plan, take profits along the way, and smart. Also, remember to check for impending earnings reports. Finally, remember that any tickers we mention and talk about in the trading room are not recommendations to buy or sell.

🎯 Mike Probst: Rick, Got CTL off the scanner today. Already up 30%. Love it.
🎯 Dick Carp: the scanner paid for the year with HES-thank you
🎯 Arnoldo Bolanos: LTA scanner really works $$, thanks Ed.
🎯 Bob S: LTA is incredible…. I use it … would not trade without it
🎯 Malcolm .: Posted in room 2, @Rick... I used the LTA Scanner to go through hundreds of stocks this weekend and picked out three to trade: PYPL, TGT, and ZS. Quality patterns and with my trading, up 24%, 7% and 12%.... this program is gold.
🎯 Friday 6/21/19 (10:09 am) Aaron B: Today, my account is at +190% since January. Thanks, RWO HRC Flash Malcolm Thomas Steve Ed Bob S Bob C Mike P and everyone that contributes every day. I love our job.
Hit and Run Candlesticks / Road To Wealth Youtube videos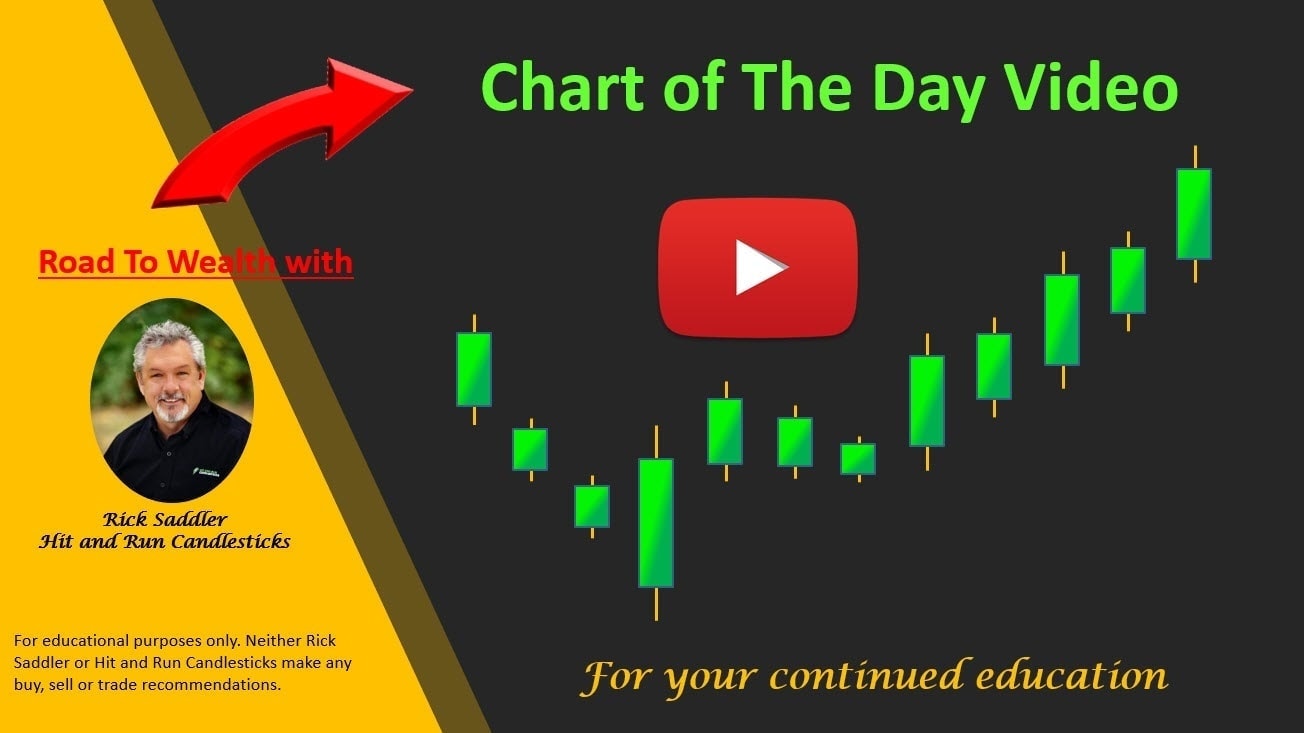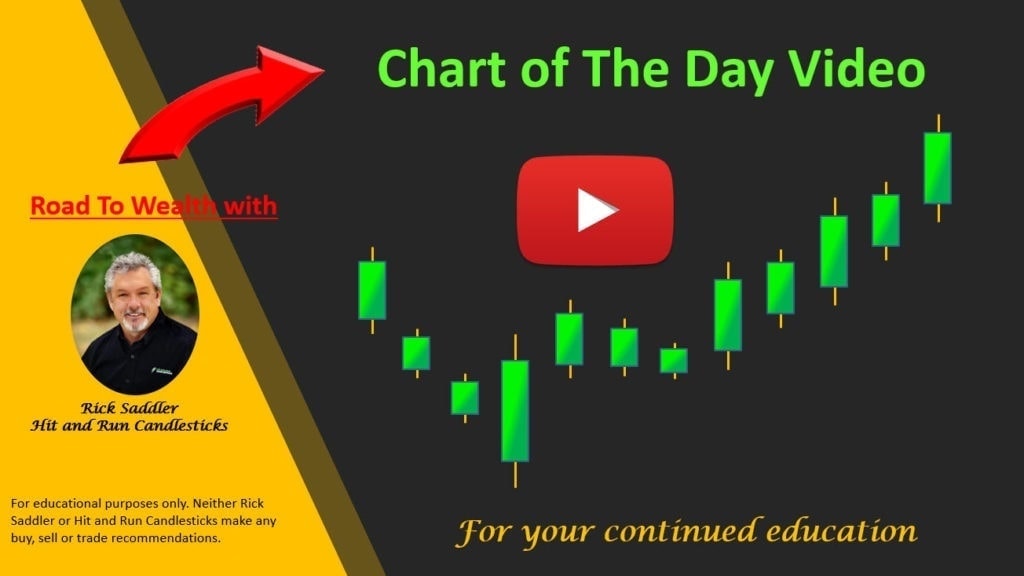 Disclosure: We do not act on all trades we mention, and not all mentions acted on the day of the mention. All trades we mention are for your consideration only.




Free YouTube Education • Subscription Plans • Private 2-Hour Coaching
DISCLAIMER: Investing / Trading involves significant financial risk and is not suitable for everyone. No communication from Hit and Run Candlesticks Inc, its affiliates or representatives is not financial or trading advice. All information provided by Hit and Run Candlesticks Inc, its affiliates and representatives are intended for educational purposes only. You are advised to test any new trading approach before implementing it. Past performance does not guarantee future results. Terms of Service