Markets gapped lower and the bear piled on with a very strong sell-off that lasted until noon.  Then we saw a short relief rally leading into a sideways grind until the end of the day. However, a heavy buying pressure the last 5 minutes brought us up off the lows. This left us with large black candles that have good-sized lower wicks and there was no confirmation for Friday's Bullish Harami signals.  In particular, the tech giants (like TWTR, FB, AMZN, AAPL, MSFT, GOOG) that have led the long rally got hammered hard again.  On the day, SPY lost 1.27%, DIA lost 0.92%, and QQQ lost 2.07%.  The VXX was up 3% to 25.57 and T2122 is at the lower side of the mid-range at 44.61.  10-year bond yields backed off of premarket highs to end up at 1.482% and Oil (WTI) jumped another 2.20% to $77.55/barrel.
During the day, FB (as well as their subsidiaries Instagram and WhatsApp) suffered a global outage for more than 4 hours.  The problem was caused by human error in the configuration of a server backbone (network between servers).  This was the service's worst outage since 2008 when FB had only 80 million monthly users instead of the current number of almost 3 billion.  In other FB news, the company filed a motion requesting that the FTC's legal case against the company (for monopolistic behavior) be thrown out and that FTC Chair Khan recuse herself from all future regulatory matters pertaining to FB.
PEP beat on both lines this morning.  In addition, the company raised 2021 guidance.  It did this despite higher costs from its supply chain (transportation, ingredients, labor, etc.).  On the downside, North American sales growth moderated to 7%, and the Quaker Foods unit saw only 1% growth for the quarter.  In other business news, SPWR announced a restructuring this morning.  The move will shift the company's focus to the booming residential solar market and sell off its commercial and industrial business units.

Also during the day yesterday, President Biden called on Congress to raise the debt limit in the next 2 weeks to avoid a first-ever default on US debt.  This did nothing to change the facts but did raise fears in the bond markets.  The President blamed Republicans for blocking efforts to raise the limit while claiming they are responsible for over $8 trillion of debt from the previous administration.  He did not mention that this $8 trillion amounts to only 27% of the almost $29 trillion in our current national debt (or who he blames the other 73% on).  Regardless, the GOP will not vote for any increase before the 2022 elections. So, the Democrats will be forced to do it unilaterally to avoid a default. (Then Republicans will persecute them for doing so in the mid-term election.  This is exactly the opposite of both party's positions in 2004 and 2006. So, it is a tried-and-true political game plan.)  Treasury Sec. Yellen doubled down on the message this morning, by saying the nation faces a significant recession if we default.
Overnight, Asian markets leaned to the red side as mainland China remains closed.  Japan (-2.19%) led the losses with South Korea (-1.89%) and New Zealand (-1.03%) following.  India (+0.74%), Thailand (+0.60%), and Malaysia (+0.52%) led gainers.  In Europe, outside of Norway (-0.36%), the region is green across the board at mid-day.  The FTSE (+0.62%), DAX (+0.40%), and CAC (+0.95%) are typical of the spread we see in early afternoon trading. As of 7:30 am, US Futures are pointing toward a positive open.  The DIA is implying a +0.50% open, the SPY implying a +0.45% open, and the QQQ implying a 0.40% open.  10-year bond yields are also up to 1.496% and Oil is at $78.41/barrel in early trading.
The major economic news scheduled for release on Tuesday includes August Import/Exports, and August Trade Balance (both at 8:30 am), September Services PMI (9:45 am), September ISM Non-Mfg. PMI (10 am), and a Fed speaker (Quarles at 1:15 pm).  The only major earnings report scheduled for the day is PEP before the open.

The FAANG stocks started the week by taking a beating, but look to be trying to rebound at the open Tuesday. It looks as if "recovery stocks" such as banks, retail, and transports are also looking to move higher at the open. With that said, there is a lot of resistance above and the short-term trend has been strongly bearish the last few weeks. So, be very careful about calling a bottom. Knife-catchers usually lose fingers. At the very least, expect volatility to continue.
Remember that you do not need to trade every day or even week. Think about waiting, if you want to go long in this market, or at the very least hedging your portfolio. Focus on your trading process and managing the things you can control. Most importantly, consistently take profits when you have them. Don't let greed (or FOMO) get the better of you. A good trader refuses to let winners turn into losers.
Ed
Swing Trade Ideas for your consideration and watchlist: HUT, AMN, OMC, CLDX, QS, AIG, XLU, LOW, DOG, SQQQ, UVXY. You can find Rick's review of tickers on his YouTube Channel here. Trade your plan, take profits along the way, and smart. Also, remember to check for impending earnings reports. Finally, remember that any tickers we mention and talk about in the trading room are not recommendations to buy or sell.

🎯 Mike Probst: Rick, Got CTL off the scanner today. Already up 30%. Love it.
🎯 Dick Carp: the scanner paid for the year with HES-thank you
🎯 Arnoldo Bolanos: LTA scanner really works $$, thanks Ed.
🎯 Bob S: LTA is incredible…. I use it … would not trade without it
🎯 Malcolm .: Posted in room 2, @Rick... I used the LTA Scanner to go through hundreds of stocks this weekend and picked out three to trade: PYPL, TGT, and ZS. Quality patterns and with my trading, up 24%, 7% and 12%.... this program is gold.
🎯 Friday 6/21/19 (10:09 am) Aaron B: Today, my account is at +190% since January. Thanks, RWO HRC Flash Malcolm Thomas Steve Ed Bob S Bob C Mike P and everyone that contributes every day. I love our job.
Hit and Run Candlesticks / Road To Wealth Youtube videos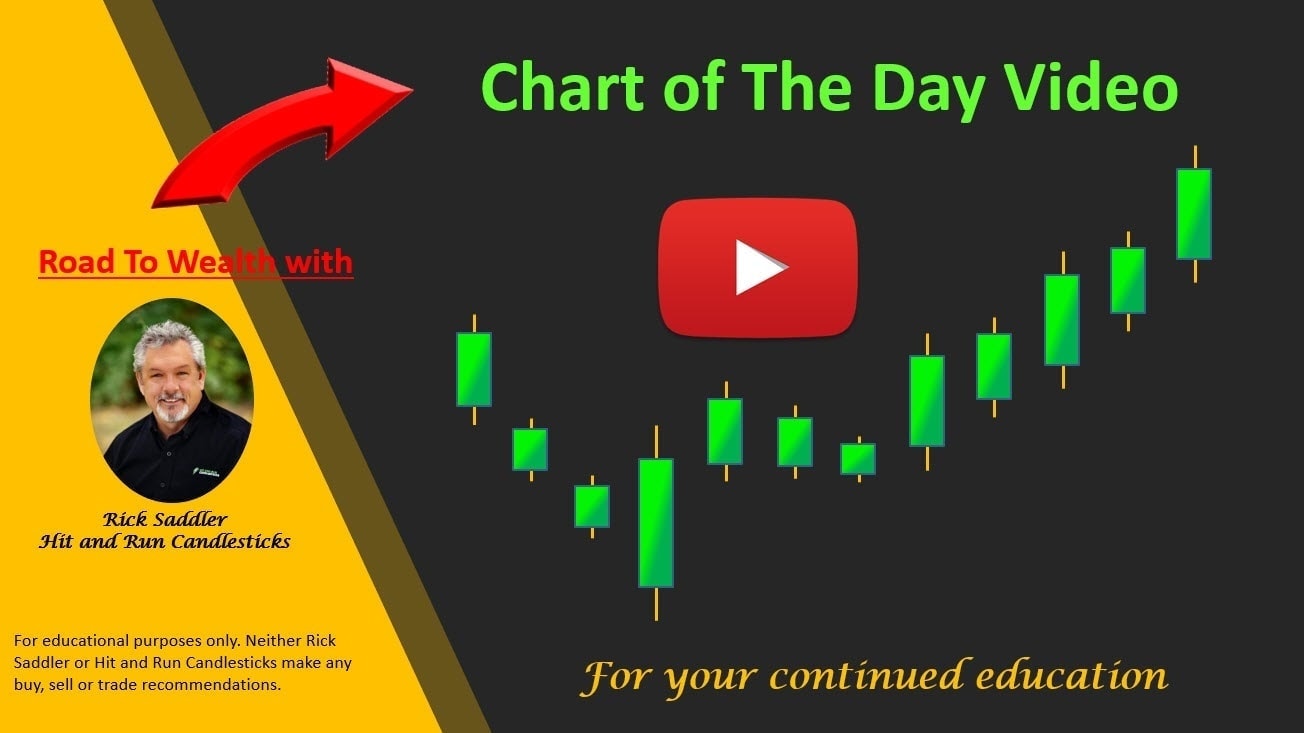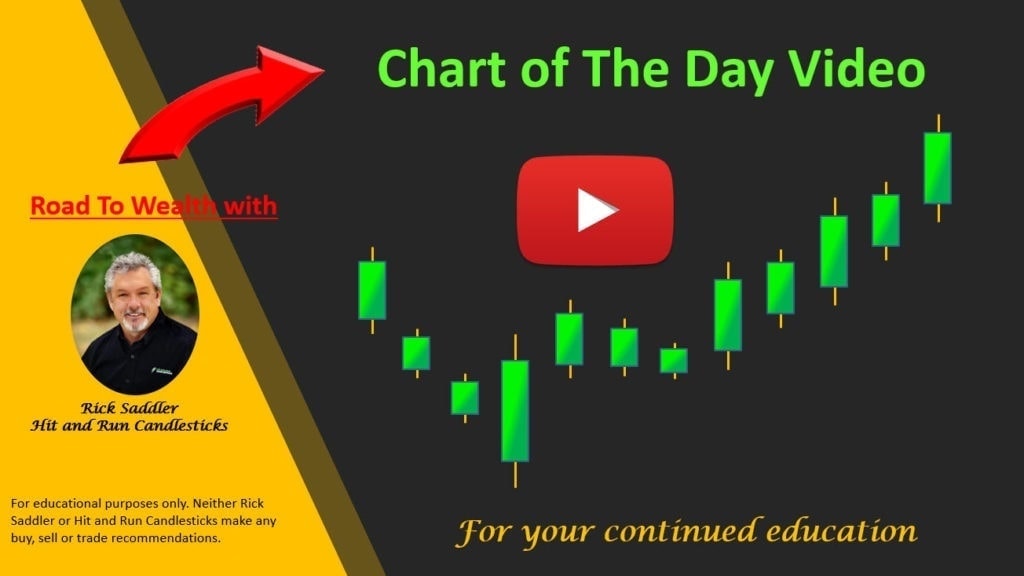 Disclosure: We do not act on all trades we mention, and not all mentions acted on the day of the mention. All trades we mention are for your consideration only.




Free YouTube Education • Subscription Plans • Private 2-Hour Coaching
DISCLAIMER: Investing / Trading involves significant financial risk and is not suitable for everyone. No communication from Hit and Run Candlesticks Inc, its affiliates or representatives is not financial or trading advice. All information provided by Hit and Run Candlesticks Inc, its affiliates and representatives are intended for educational purposes only. You are advised to test any new trading approach before implementing it. Past performance does not guarantee future results. Terms of Service