Swing Trade Coaching with Rick Saddler – Founder of Hit and Run Candlesticks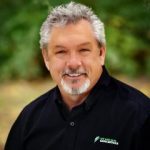 Swing trade coaching with Rick Saddler. Hello, this is Rick Saddler – Founder of Hit and Run Candlesticks I've been an employee and a business owner. Most noteworthy is both placed too much money in someone else's pocket. The fact is, my employer and the tax man was the only ones really getting paid.
I had a dream to quit my day job and learn to trade the stock market. And, so my journey began. Now, 29 years of trading and coaching experience later, I am living my dream!  Another part of that dream was to help others avoid some of the difficult lessons I learned along the way, so I founded Hit and Run Candlesticks.  Every day in our live trading room, I not only live my dream but get to share with others what I've learned.  The most important thing I learned was that I could enter with low-risk on a short-term trade, grab my profits and sleep well at night.  My bottom line has become simplicity equals success.  I enjoy traveling and teaching clinics to others who are looking to take that next step to transition to Trading for a Living.
---
Many Traders Have Experienced The Following:
PROBLEM:
Losses cutting too deep into your profits
Not able to see enough Double-Digit Profits
Getting stopped out just to see the chart move higher
Confused on how to trade chart patterns
A complete understanding of price action and candlesticks
Chart management and trade planning
---
SOLUTION:
I have been through the same problems and have learned what it takes to be successful.
Learn how to use price action and candlestick signals for the best results
Knowing how to find the best charts to stop getting stopped out
One of my best aha moments was discovering how chart patterns lead to the Double-Digit Profits
I believe trade management is an important key trading success
Planning is a must
---
Schedule your private coaching with Rick
There is a free consultation prior to the first coaching session to ensure we're a good fit.
Private online training using a private trading room Skype or phone.
Sessions can be recorded for your later review/
Coaching available during or after market hours.
Non-member cost $177/hour with a 2-hour minimum.
Member cost $150.45/hour with a 2-hour minimum.
A Member is anyone with a subscription to:

Hit and Run Candlesticks
Right Way Options
Strategic Swing Trade Service
Trader Vision

A money back guarantee is given.
Phone: 417-848-3519
E-Mail: [email protected]
The time is yours, and together we can tailor the coaching time to suit your needs