Swing Trade Stocks and Simple Directional Options with
Results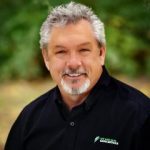 Swing trade coaching with RESULTS. Hello, this is Rick Saddler - Founder of Hit and Run Candlesticks. I've been an employee and a business owner. Most noteworthy is both placed too much money in someone else's pocket. The fact is, my employer and the taxman were the only ones really getting paid. And Trading for a living offers so many great benefits.
I have been trading for over 31 years now and fulltime for a living 25 years. In 2018, I opened a new trading account I call "Road To Wealth". The account was opened with $5,100.00 and started trading mostly simple directional options and a few stocks. At the end of 2019, the account was up 480% and up too $26,500.00.
Then along came 2019, The plan was to double the "Road To Wealth Account" by doing the same thing I have been doing, following a few simple rules, rinse and repeat the simple Options and stock strategy that has proven results. Proven with sharing my trading account statement. Unfortanly in early 2019, I was diagnosed with cancer that I have now beat! We ended 2019 up 607% or $36,064.00
PROBLEM:
Not sure of the high profitable strategies
Losses cutting too deep into your profits
Not able to see enough Double-Digit Profits
Getting stopped out just to see the chart move higher
Confused on how to trade chart patterns
A complete understanding of price action and candlesticks
Chart management and trade planning
SOLUTION:
Trading RESULTS with Rick Saddler
Learn the Hi profitable strategies form Rick and see the results
Learn how to use price action and candlestick signals for the best results
Knowing how to find the best charts to stop getting stopped out
One of my best aha moments was discovering how chart patterns lead to Double-Digit or Tripple-Digit Profits
I believe trade management is an important key trading success
Schedule your private coaching with
RESULTS
Free consultation prior to the first coaching session to nail down your coaching needs.
Private online training using a private trading room Skype or phone.
Coaching available during or after market hours
---
The time is yours, together we can tailor our coaching time to suit your needs for maximum RESULTS
With 2-hours we can cover as much as you like, below are just a few topics and we can squeeze in all of them if time permits.
✅ 10% - 20% Stocks
✅ T-Line Traps
✅ T-Bands
✅ Pop-Out of The Box
✅ Pinball Setup
✅ Controlling Risk
✅ How to Trade Breakouts
✅ Trend Continuation Patterns
✅ 20% - 100% Simple Directional Options
✅ T-Line Runs
✅ Rounded Bottom Breakout
✅ Trending "PBO"
✅ Consistent Trading
✅ Stops, Entries, Exits
✅ Using The V-Stop
Just to name a few, it's your time, I work for you, let's put all together!