The July Payrolls Data came in better-than-expected Friday, resulting in a slight gap up in the large-cap indices and a gap down in the QQQ.  After that, all 3 major indices more or less ground sideways the remainder of the day.  This left us with indecisive Spinning Top type candles in all major averages.  On the day, SPY gained 0.17% (to a new all-time high close), DIA closed up 0.42% (to a new all-time high close), and QQQ closed down 0.44%.  The VXX fell 2.5% to 28.30 and T2122 rose to just outside the overbought territory at 75.33.  10-year bond yields rose sharply to 1.304% and Oil (WTI) fell 1.4% to $68.11/barrel.
Late Friday afternoon it was reported that US consumer borrowing surged in June by the largest on record.  This amounted to a 10.6% ($37.7 billion) increase compared to May.  A large portion of the increase came from credit card balances and non-revolving loans such as motor vehicle purchase loans.
On Saturday, BRK.B reported operating earnings that were up 21% year-on-year while overall earnings (which reflect the value of Berkshire equity investments) were up 6.8%.  The company has continued to buy back shares rather than make acquisitions, but the pace of buybacks has slowed, both from a year ago and from Q1.  As of June 30, the company had well over $144 billion in cash on hand.

In miscellaneous weekend news, a federal judge ruled that NCLH can require proof of vaccination prior to boarding, granting the company an injunction from Florida's law that had barred any demand of vaccination proof by businesses.  The first NCLH cruise since before the Pandemic left Florida Sunday after the ruling cleared the way. The Infrastructure bill made some progress over the weekend, but there is still a lot of vote-wrangling to do. However, a Senate vote one way or the other seems likely this week. Elsewhere, the UN published a report, approved by all 195 member states on Friday, delivering a stark warning of the "irrefutable and unequivocal evidence" that climate change is real, has had a major human influence and is very close to being irreversible. The effects impact billions of people (consumers), business operations, and distribution around the globe. As will the mitigation efforts such as converting huge swaths of industry and public consumption from fossil fuels and petroleum-based goods (such as plastics). The economic transformation will likely be massive.
Overnight, Asian markets were mixed, but leaned to the green side. Thailand (+1.21%) and Shanghai (+1.05%) were the clear leaders among gainers.  Meanwhile, Indonesia (-1.22%) was by far the largest loser Monday as Oil prices were down over 4.5%.  The remainder of Asian exchanges saw more modest moves in either direction.  In Europe, prices are also mixed, with most of the smaller exchanges modestly higher so far today, but the "big 3" exchanges all on the red side of the ledger.  This may be due to the impact of data out of China showing that Chinese Exports unexpectedly slowed in July.  Regardless, the FTSE (-0.32%), DAX (-0.08%), and CAC (-0.02%) are all down at mid-day.  As of 7:30 am, US Futures are pointing to a mixed and flat open.  The DIA is implying a -0.27% open, the SPY implying a -0.12% open, but the QQQ is implying a +0.15% open at this point.  As mentioned, commodities are widely down with Oil leading the way as WTI is 4.44% lower early today.  The 10-year bond yield is also down significantly to 1.275% in early trading.
The only major economic news scheduled for release on Monday is June JOLTs (10 am).  The major earnings reports scheduled for the day include APD, AMRX, AVYA, GOLD, BNTX, DISH, ELAN, ENR, GTES, SGMS, SYNH, TGNA, TSN, USFD, VRTV, and VTRS before the open.  Then, after the close, ADV, ACM, CBT, ELY, CF, COMP, CAPL, HE, LU, DOOR, NGL, NTR, STE, and WES report.

Markets seem mixed and unsettled early Monday. The Delta variant continued to run, with the average daily new cases back above 100,000 and deaths beginning to slowly increase. This comes in the face of evidence the recovery may be slowing even as fiscal stimulus and the will for monetary easing is starting to wane. In short, the bear case has control of the conversation to start the week. Beware of volatility as the futures have changed directions a couple of times this morning already. So, the indices have not broken free of the consolidation of the past few weeks and day-to-day chop may continue to be the order of the day.
Remember, you don't have to trade every day or even week. Trading success is about consistently winning more than you lose by following the trend and then keeping your losses small while consistently taking profits when you have them. You don't need to call the turn or have all triple-digit gain trades. So, don't try to predict the market. Neither should you chase price and, above all, stick to your trading rules. Focus on the process and managing what you can control. Discipline will see you through. Also, remember it's Friday. Don't forget to pay yourself and be ready for the weekend news cycle.
Ed
Swing Trade Ideas for your consideration and watchlist: MSI, FOXA, ARKK, QCOM, DEN, DHI, OTIS, VIAC, X, MU, RF, STLD, CLF, NUE, NOK, AA, MT, DVN, NVTA. Rick is out but the RWO Room is open. You can find Rick's review of tickers on his YouTube Channel here. Trade your plan, take profits along the way, and smart. Also, remember to check for impending earnings reports. Finally, remember that any tickers we mention and talk about in the trading room are not recommendations to buy or sell.

🎯 Mike Probst: Rick, Got CTL off the scanner today. Already up 30%. Love it.
🎯 Dick Carp: the scanner paid for the year with HES-thank you
🎯 Arnoldo Bolanos: LTA scanner really works $$, thanks Ed.
🎯 Bob S: LTA is incredible…. I use it … would not trade without it
🎯 Malcolm .: Posted in room 2, @Rick... I used the LTA Scanner to go through hundreds of stocks this weekend and picked out three to trade: PYPL, TGT, and ZS. Quality patterns and with my trading, up 24%, 7% and 12%.... this program is gold.
🎯 Friday 6/21/19 (10:09 am) Aaron B: Today, my account is at +190% since January. Thanks, RWO HRC Flash Malcolm Thomas Steve Ed Bob S Bob C Mike P and everyone that contributes every day. I love our job.
Hit and Run Candlesticks / Road To Wealth Youtube videos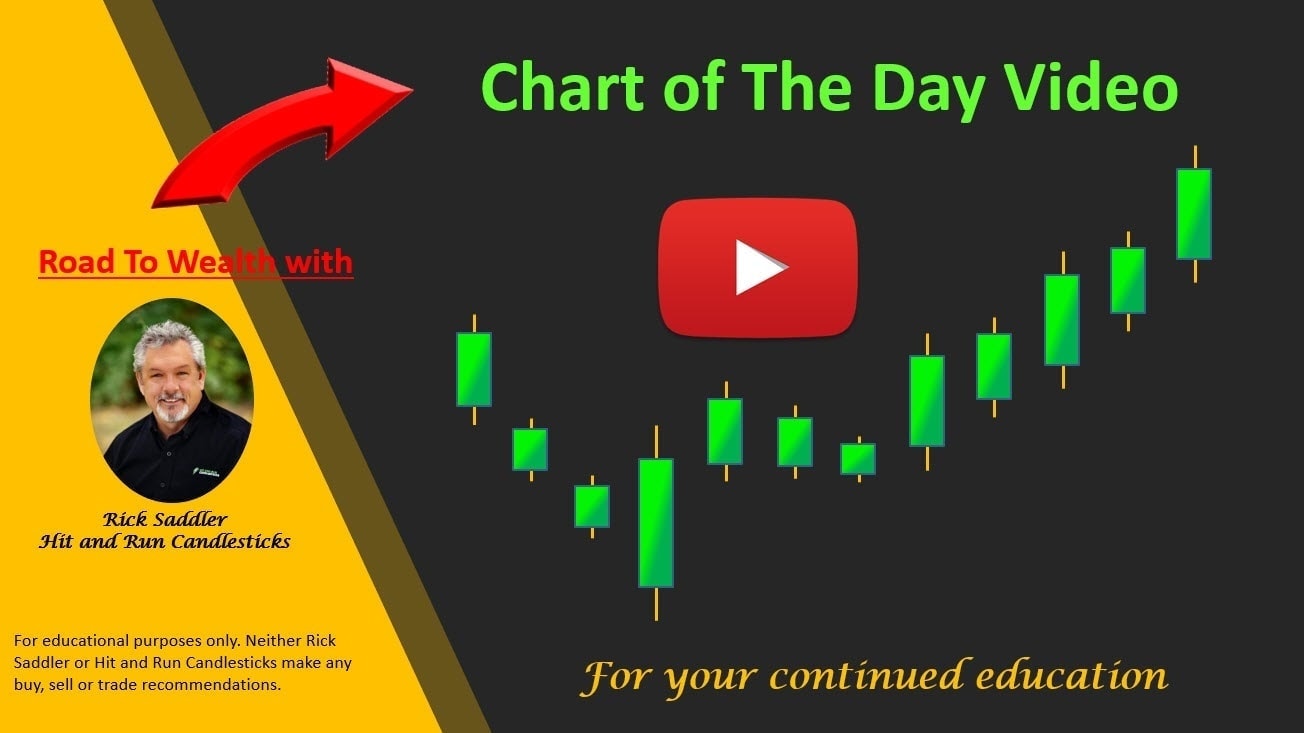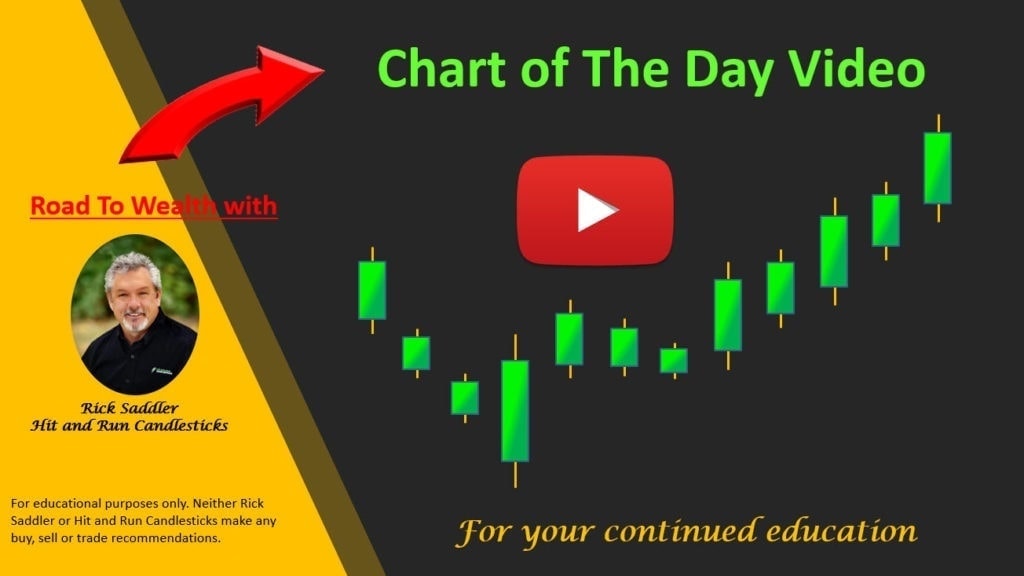 Disclosure: We do not act on all trades we mention, and not all mentions acted on the day of the mention. All trades we mention are for your consideration only.




Free YouTube Education • Subscription Plans • Private 2-Hour Coaching
DISCLAIMER: Investing / Trading involves significant financial risk and is not suitable for everyone. No communication from Hit and Run Candlesticks Inc, its affiliates or representatives is not financial or trading advice. All information provided by Hit and Run Candlesticks Inc, its affiliates and representatives are intended for educational purposes only. You are advised to test any new trading approach before implementing it. Past performance does not guarantee future results. Terms of Service