💲 We closed our ROKU near the top and will wait for the resting pull back to find buyers. DIS is trying to build a pattern, a breakout and we should be golden. CSCO started out in good shape Friday, then turned to poop but as long as the support and the pattern holds we will stay in. We also sold AIG for a small profit because of the bearish Engulf. PFE is another we bought, holding well in the trend, trying to follow-through with a J-Hook pattern. And last we bought TGT Friday, 2-day chart Morning Star in a bullish (PBO).

All buys and closes announced in the HRC Live Trading Room, be sure to tune in starting at 9:10 Eastern when I'll review the market, trade ideas.
Have good trading day – Rick
Pre-Market Thoughts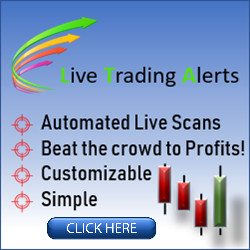 Well, it looks like we survived the weekend to have a profitable week! And the G20 Summit kicks off the end of the week. Last week the SPY rallied a bit then rested on Friday, above $290.95 the buyers/bulls have control. A little pullback followed with a buy pattern would set the charts up nice for us. If the sellers/bears can chisel price below $290.95, the downtrend line would start to pop out, and the sellers/bears might start to think they are going somewhere. The VXX perked up a little Friday, below $26.70 fear is weak. Above $26.70, fear can begin to build strength, keep an eye on the VXX, and be cautious.
Friday 6/21/19  (10:09 am) Aaron B: Today, my account is at +190% since January. Thanks, RWO HRC Flash Malcolm Thomas Steve Ed Bob S Bob C Mike P and everyone that contributes every day. I love our job.
Trade Ideas
🎯 For your consideration: TLRY has now rallied over the 50-SMA and with various bullish conditions. TLRY is an (RBB) Rounded Bottom Breakout Strategy with a buy box between $45.45 and $51.65. We will use the (RBB) targets. Remember to wait for the (QEP) Quality Entry Pattern for best results.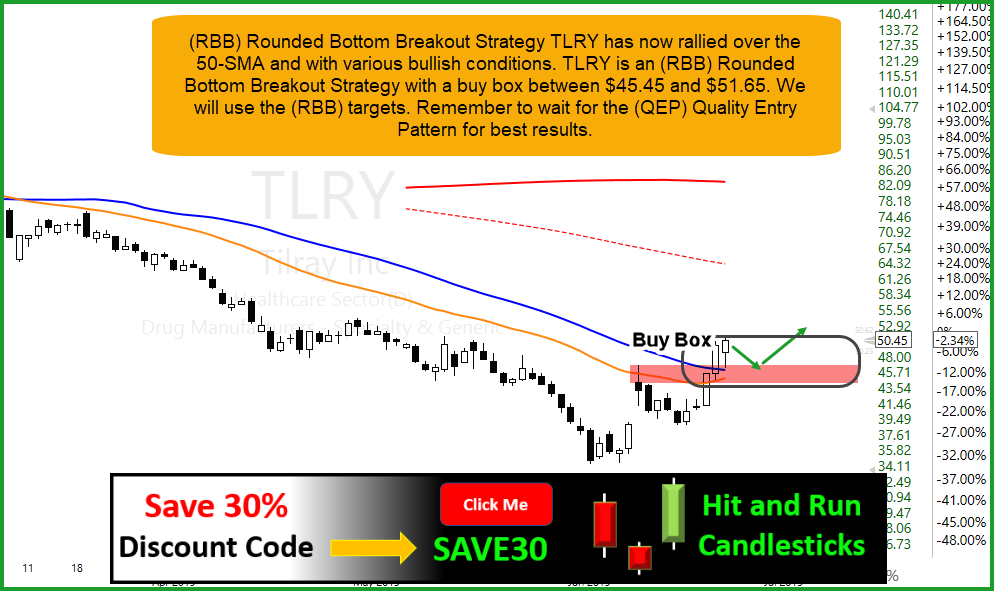 👀 The LTA Alert Scanner and TC2000 are my tools of choice because they work!. Rick and the HRC Members kick off the trading room starting at 9:10 Eastern We review the market, and today's trade ideas. TLRY, OSTK, NVAX, TGT, MDR,

✅ A Traders Edge In All Markets
The LTA Scanner can filter out charts that are trending, up or down and alert on charts that have Candlestick signals and patterns, western patterns and when indicators, such as MACD, Stochastics, RSI or Bollinger Bands have crossed or reaches the desired level. 😎 One of my favorites is the T-Line Band Scan. The right tools for the job.
We use The Worlds Best Trading Tools, TC2000 for charting, LTA-Live Trading Alerts for real-time price action, candle and candle patterns, and western patterns. The right tools for the right job.👍




Free YouTube Education • Subscription Plans • Private 2-Hour Coaching
DISCLAIMER: Investing / Trading involves significant financial risk and is not suitable for everyone. No communication from Hit and Run Candlesticks Inc, its affiliates or representatives is not financial or trading advice. All information provided by Hit and Run Candlesticks Inc, its affiliates and representatives are intended for educational purposes only. You are advised to test any new trading approach before implementing it. Past performance does not guarantee future results. Terms of Service