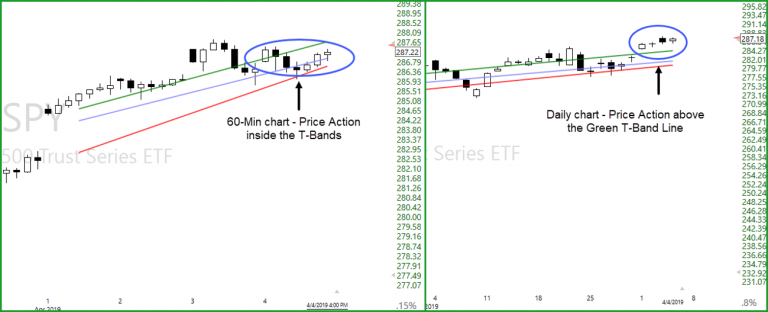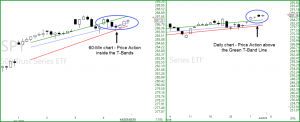 The Bulls and Bears could not agree on much yesterday except to hold price a narrow range, In fact, an inside day. An inside day is when one day's range (lows and highs) are inside the previous days (lows and h1ighs). The one-hour SPY chart shows hoe price pulled back into the T-Bands, tested the red line and close above the blue line. All that went on while the price was simply in a narrow inside day range on the daily chart. Yesterday's close still had a bullish tilt with four bars above the green line and no bearish signal. The wall of worry is still climbing higher. My Friday gameplan is to take a few base hits and then make sure the grille has gas, and the fridge has a few cold beers in it. It's time for the first grass mowing this year. We love our job, have a great weekend everyone!
Friday's base hit plan. With the help of the LTA Scanner Alerts, this week I was able to enter: NVDA up 34% and TGT up 32%. I plan on a running a few bases today with about $1000.00. Seriouslly do you want to take the next step in improve your trading? 👇

HRC Road To Wealth Mentoring
Mentoring with Rick Saddler: The Road to Trading Wealth can take several different paths; it's important to find what works for you. The Trend, Price Action, Candlesticks, Chart patterns, Support and Resistance, and Strategies is the map we use to stay on the Road To Trading Wealth. Patterns and Strategies such as The Rounded Bottom breakout, The Continuation Pattern, Trending, T-Line Bands, and the Red Green Strategies are a few of our favorites. Patterns like J-Hooks, Pop Out of The Box, The Oreo, The Fig Newton, Candlesticks are some of our favorite patterns. Read More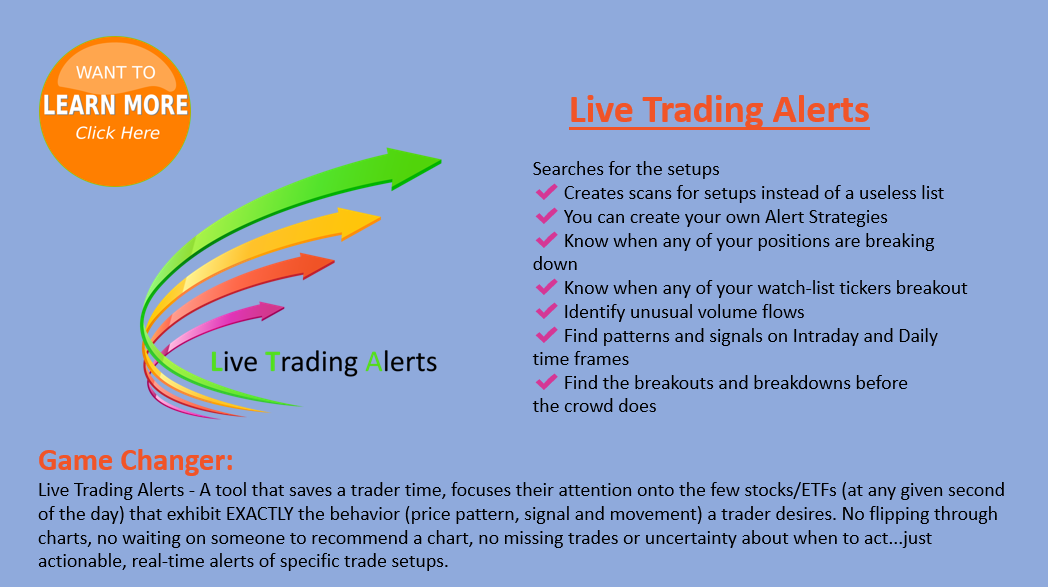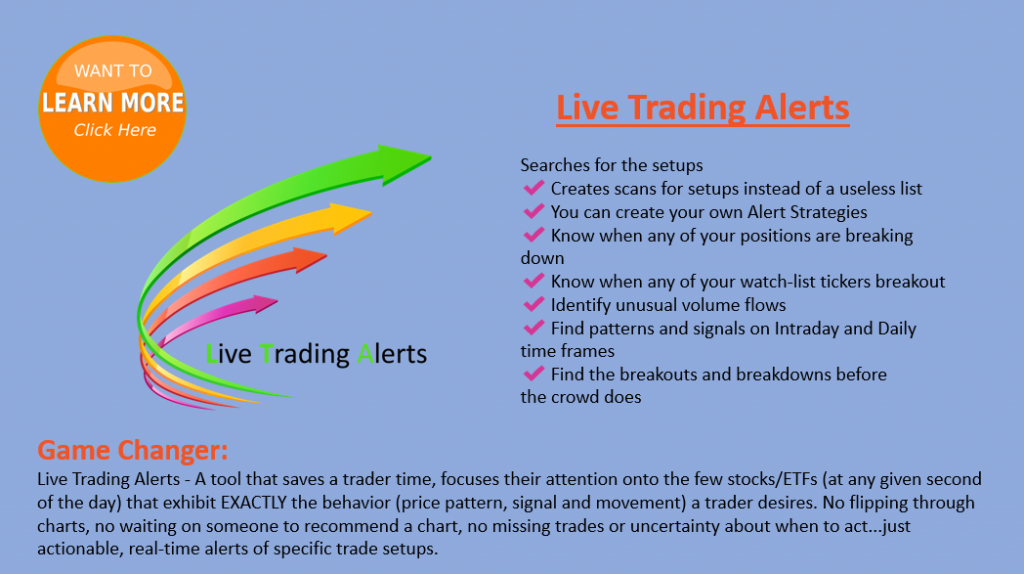 Hey, are you looking for the best money making tool in trading? Well, I found it and use it!! The Live Trading Alerts Scanner. I have about four terrific scans. Get it downloaded and I will be glad to work with you privately to get it set up.
✅ Trade-Ideas for consideration, All Trade Ideas came from the LTA Live Trading Alert Scanner. Ya it's Friday no trade ideas. Do your work, work your plan. Always have a plan. The LTA Scanner is available for members at a discounted price of $97/per mo. Also available for non-members at $147/per mo. The Most Important Tool You Can Have

Free YouTube Education • Subscription Plans • Private 2-Hour Coaching
DISCLAIMER: Investing / Trading involves significant financial risk and is not suitable for everyone. No communication from Hit and Run Candlesticks Inc, its affiliates or representatives is not financial or trading advice. All information provided by Hit and Run Candlesticks Inc, its affiliates and representatives are intended for educational purposes only. You are advised to test any new trading approach before implementing it. Past performance does not guarantee future results. Terms of Service