The President's positive comments on the Phase 1 trade agreement has once again inspired the bulls to continue to reach out for new highs. The earnings miss by DE has dampened the overnight bullishness, but with a big morning of market-moving economic reports that are expected to be positive according to consensus, all signs point higher. Typically, after the morning rush of activity, the volume will quickly diminish as traders set-out to begin their holiday celebrations. Plan accordingly.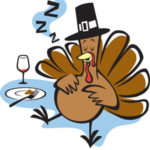 Asian markets closed mixed but mostly higher with high hopes news of a completed trade deal will be forthcoming. European are green across the board this morning in response to the favorable trade comments by President Trump. US Futures point to modest gains at the open after setting new records for the 10th time this month.


On the Calendar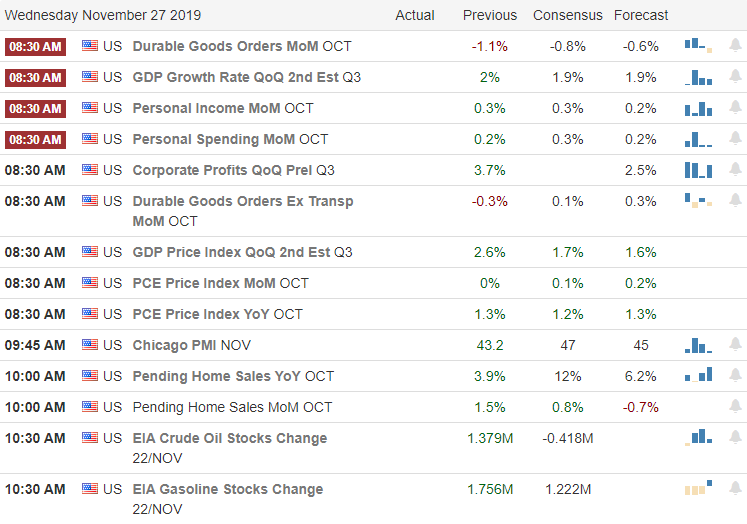 On the pre-holiday Earnings Calendar, we have 21 companies reporting quarterly results. Notable reports include DE & DAKT, both reporting before the bell today.


Action Plan
President Trump has once again inspired the market this morning suggesting they are very close to completing the Phase 1 trade deal. However, he also said they want to see a democratic outcome in Hong Kong, which many see as a major obstacle to Chinese support. Yesterday, we saw record highs for the 10th time in the last 30 days. Clearly, the bulls are in control, and the trend remains very strong.


Although we have a rather light day on the earnings calendar we have a very busy morning on the economic calendar with several potential market-moving reports. The consensus estimates of these reports are all positive, so only a major surprise seems capable of derailing this relentless bull. Keep in mind that volume is likely to decline very quickly after the morning rush as traders head out for their holiday plans. Although the market is open for short a session on Friday, the HRC and RWO trading rooms will remain closed until Monday Dec. 2nd. I wish you all a very Happy Thanksgiving!
Trade Wisely,
Doug