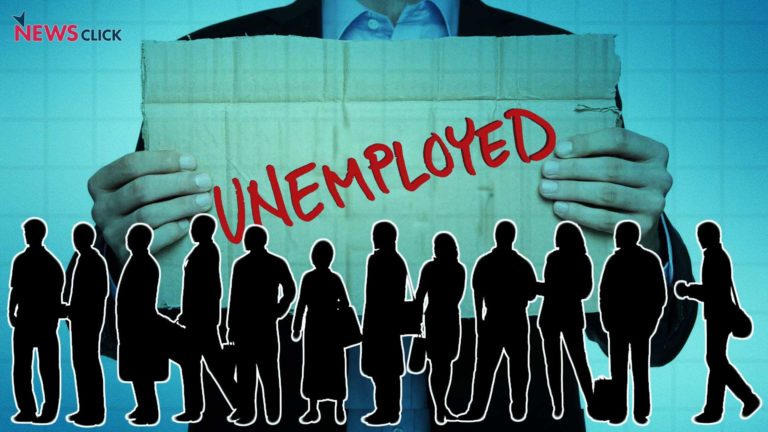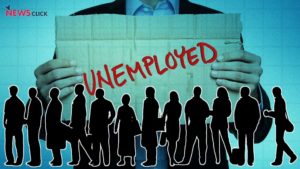 Our first 2-day rally in weeks was a sweet relief, but today we face a possible history-making increase in joblessness. Can the hope of the 2 Trillion dollar stimulus bill keep the bulls engaged in the wake of high virus-related unemployment? We will soon find out at 8:30 AM Eastern this morning. With the death toll and infections, rising holding positions into the uncertainty weekend will likely be difficult.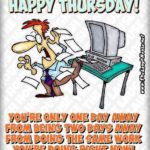 Asian markets closed lower across the board, with the NIKKEI falling 4.50%. European indexes are seeing modest losses this morning, and the US Futures point to a Dow gap down of more than 150 points ahead of readings on GDP and Jobless Claims. Expect considerable volatility as the market reacts to the first economic data to include the outbreak impacts on business. It could be a wild day, so buckle up.
Economic Calendar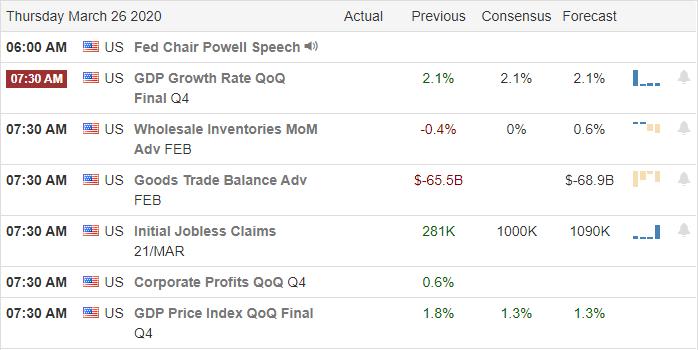 Earnings Calendar
We have nearly 110 companies fessing up to quarterly results on Thursday. Notable reports include CSIQ, FDS, GME, JEF, KBH, LULU, MOV, SIG & RH.

Top Stories
Now the Senate has passed the stimulus bill it's now time for the House to get the political spotlight. According to reports, they plan to begin their work on Friday, and the political rhetoric is already raising concerns about how long they might delay getting the bill to the President.
The coronavirus death toll jumped over 1000 during the night with confirmed cases quickly approaching 70,000. The New York health care system is already in a crisis and seems to be on the same escalation curve as Italy.
The entire market is sitting on the edge of its seat this morning, waiting for a reading on the jobless numbers at 8:30 AM eastern. Consensus Estimates expects more than 700,000, but some are suggesting the number could be as high as 3.5 million. Needless to say, the outbreak impacts on employment are significant, and it will be interesting to see if the warm and fuzzy glow of the stimulus bill will keep the bulls engaged.
Technically Speaking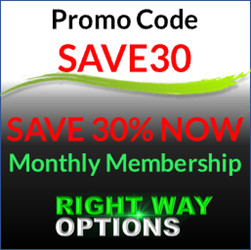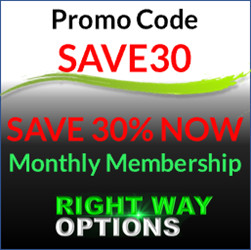 Yesterday we witnessed the first day of bullish follow-through in several weeks. At the close of trading, the DIW, SPT, and IWM managed to hold on to some gains as traders took profits ahead of the Jobless numbers. Sadly the QQQ closed lower on the day and failed to hold it's 500-day average. The DIA managed to test the 2018 lows, but the resistance proved too strong backing way sharply after the test.
Having taken some very nice gains yesterday, I now think the risks are just way too high ahead of the jobless numbers and heading into the week. The outbreak numbers have begun to rise exponentially, and I suspect it will weigh heavily on the minds of investors. If anything, the path forward appears even more uncertain with such a long road ahead in a battle with an enemy we can't see.
Trade Wisely,
Doug