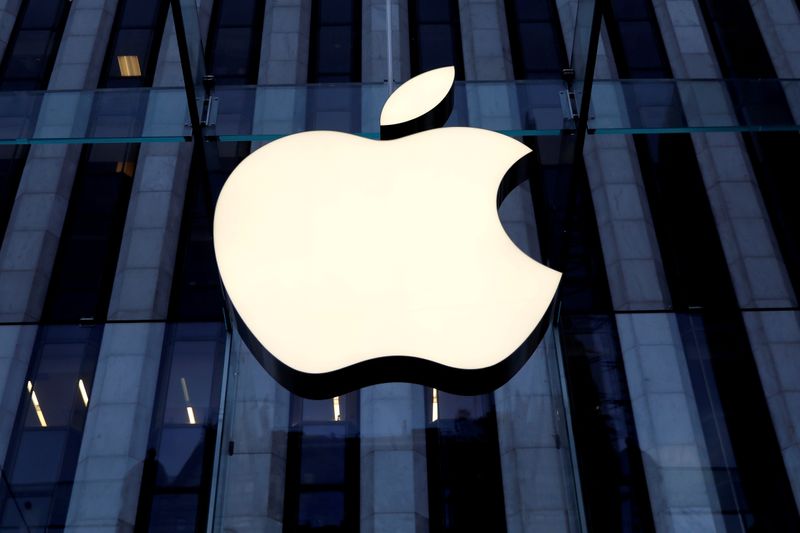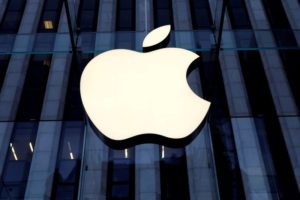 The worst reading on GDP in history and blowout tech earnings deliver a surprisingly muted response in the US Futures markets this morning.  Even with the concern of rising unemployment with the four tech giants adding more than 200 billion in valuation on Thursday afternoon, I would have expected more.  We have certainly seen the market leap higher on far less in recent months, have we not?  With this now in the rear-view mirror, perhaps the focus has turned the stimulus battle in Congress and the rising virus death toll.  Perhaps, we should consider the possibility of a sell the news event as we slide into the weekend.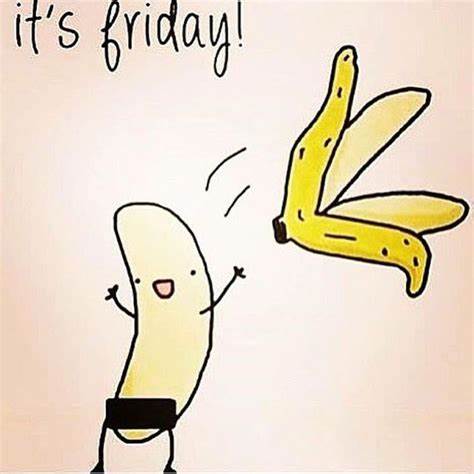 Asian markets closed mixed with Japan falling as much as 3% overnight. European markets trade mixed but mostly bullish this morning as they wait on their GDP numbers. Ahead of another big round of earnings and economic reports, US futures point to modest gains at the open. Expect volatility to remain elevated as we slide into the weekend.
Economic Calendar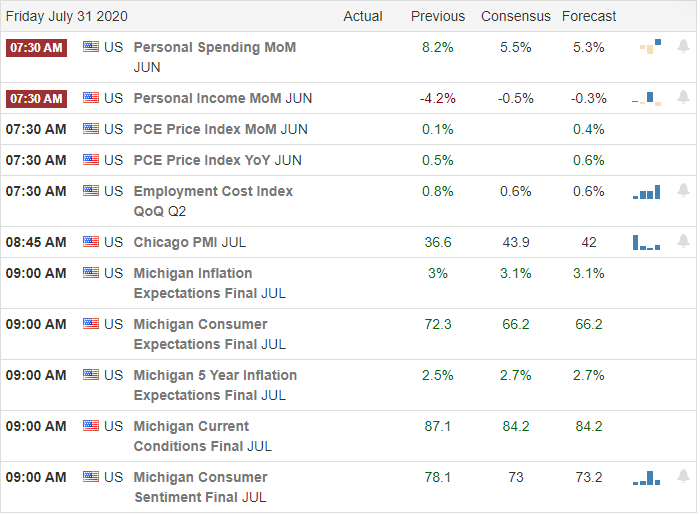 Earnings Calendar


This Friday, we have just over 110 companies reporting. Notable reports include ABBV, BAH, CAT, CHTR, DVX, CHD, CL, D, E, XOM, FCAU, GT, ITW, IYB, MELI, MRK, NWL, NOK, PSX, PINS, TIF, UAA, VFC, & WPC.
News & Technical's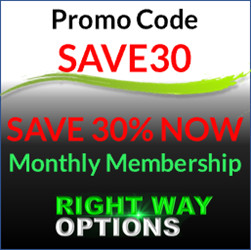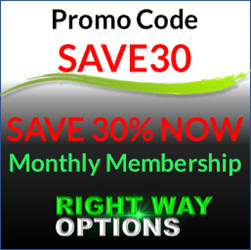 After the worst GDP reading in history, big tech surprised investors with blowout earnings results. According to reports, the four tech giants added over 200 billion in valuation Thursday afternoon. With a considerable increase in iPhone and iPad sales, it would seem a substantial amount of the stimulus checks went directly to buy new tech devices. Maybe the biggest surprise is that the futures after such an impressive tech performance show bullishness but somewhat muted in response. Perhaps it's the infighting of Congress as they haggle over the new stimulus bill, the rising virus death toll, or the US/China tensions as Moderna experiences another cyber attack to steal details on the vaccine. The one thing I think we can continue to count on is that this earnings season will continue to deliver surprises, and price action will likely remain volatile.
Although we experienced some significant selling yesterday morning that pushed the Dow briefly below its 50-day moving average, there was little to no technical damage left behind in the indexes by the end of the day. The bulls showed their strength defending price support levels, and the bears can't seem to sustain an attach longer than a couple of hours. I hate even to bring this up, but with the muted futures response this morning, should we consider the possibility of a so-called sell the news event? Maybe? However, I will have to stay with the current trend and bullish patterns for now. Today will get a reading on the Personal Income and Outlays and Consumer Sentiment with industrials and oil front and center on the earnings calendar.
Trade Wisely,
Doug