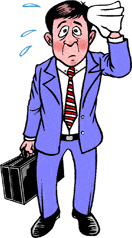 Climbing more than 2200 points in just 10-days, the US futures this morning are suggesting a little rest might be in order. As we enter the 20th day of the government shutdown and as of now no indication of when an agreement with China might occur there is still significant uncertainty for the market to ponder.
With the VIX closing below a 20 handle perhaps we could see a simple consolidation rather than the punishing selloff we have experienced lately. With hundreds of charts indicating possible bottoming patterns, a little rest or pullback could set up some great entries for swing and position traders. Remember that the market is likely to remain very sensitive to political news and still subject to quick price action and reversals so remain flexible and focused on price action. Great opportunity for swing traders and good stock pickers may be just around the corner so dust off that wishlist and be prepared.
On the Calendar

On the Earnings Calendar, we have 17 companies reporting earnings today with none that are notable unless you happen to own one of them. Remember earnings season is coming, it would be a good time to get into the habit of checking reporting dates.
Action Plan
With a failed meeting between the President and Democratic congressional leaders our government shut down now enters day 20. The news on US / China trade remains positive, but there has been no indication as to when a decision might be forthcoming. After notching a 4th bullish day, the futures are suggesting the market needs a little rest this morning. As I write this the Dow indicating a gap down just short of 100 points but I do expect that improve during the pre-market pump.
Climbing more than 2200 Dow points in just ten days a little rest is definitely warranted, but that does not necessarily mean we are due a significant selloff.  The best scenario would be a consolidation as we wait for some resolution of all this government uncertainty.  Let's keep a close eye on price support levels in the indexes.  The good news is with so many charts showing signs of bottoming a pullback, or some consolidation could be just what the doctor ordered to set up trade entries.  Polish up your watchlist because major opportunity may be just around the corner.
Trade Wisely,
Doug