With hopes of the stimulus bill in place, markets still gapped down Friday. However, bulls stepped in and rallied back up near the previous close.  After the bill was passed, things went fine until 3:30 pm when markets sold off hard across the board as traders seemed to want to get flat for the weekend. As a result, the SPY closed down 3.02%, the DIA down 3.87%, and the QQQ down 3.44%. The VXX was back up to 50.60, while the 10-year bond yield fell again to 0.69% and Oil (WTI) fell to $21.57/barrel).  For the week, SPY was up 10.71%, DIA up 12.74%, and QQQ up 8.55%.
Friday evening, the President signed the stimulus bill. At first, he called it a $2.2 Trillion bill as widely publicized.  However, he then clarified it was really a $6.2 Trillion plan (expandable based on need apparently).  This is in addition to the $4 Trillion the Fed has (so far) pumped into asset purchases.   On Saturday, Treasury Sec. Mnuchin said the small-business loans part of the bill will be "up" this week and that stimulus checks will start being direct-deposited within 3 weeks.  If these times hold true, both would be unprecedented timetables for government programs.  Sec. Mnuchin also told CBS news that the Treasury Dept. was ready to buy warrants and equity stakes in US companies if needed.  Others speculated the Fed may also do this, but that would require the approval of Congress to widen the Fed mandate.
On Sunday evening, the President extended the US Social Distancing guidelines through at least April 30.  So, the "American ReOpening" will be pushed out at least 3 more weeks beyond his original Easter date.  Credit where it's due, if he sticks to this latest stance, that will be more in-line with the recommendations of contagion-spread experts and what we have seen in other countries so far.  Earlier Sunday, the President had also decided not to quarantine virus hot spots.  Instead "travel advisories" have been put in place with the hope the public will follow them.  This may be problematic as Americans continue to meet in large groups such as the mega-churches where hundreds gathered Sunday.

More ominously, on Sunday Dr. Fauci (NIH) said that "looking at what we're seeing now, we're looking at 100,000 to 200,000 deaths in the US." However, he was also quick to say that number is a moving target that could easily be wrong either way and he did not want to be held to any estimate.  This number of deaths would be 50 times the number of deaths we had at the time of the comment.  If correct (and he is the top infectious disease expert), we probably should expect a much slower economic recovery than some had forecast.
The global headline virus numbers continue to grow exponentially, now at 735,200 confirmed cases and 34,808 deaths.  On Sunday, the UK told its public to expect their lock-down to last months, not weeks.  Meanwhile, the number of US cases has risen 67% since Friday morning.  The US now has 142,793 confirmed infections and 2,490 deaths.
Overnight, Asian markets were mixed, but mostly well into the red.  In Europe, markets are red across the board, but not down as heavily as they were Friday at least at this point in their day.  As of 7:30 am, after another wild overnight session, the futures are pointing to mixed to slightly green open. It's worth noting that Oil (WTI) dipped below $20/barrel overnight on very weak demand.

The only major economic news on Monday is Feb. Pending Home Sales (10 am).  There are no major earnings on the day.
Again, markets remain very volatile and news cycles are going to be generally terrible, punctuated with occasional (probably false) hope.  However, bulls may well latch onto even thin hope.  So, expect erratic trading to continue.  In short, as I've said many times, this is not a casual trader's market.  The goal now should be account preservation and preparation for when things have settled down.  Don't try to predict price action.   Just wait for trades to come to you.  For now, continue to either be very fast (day trade), very slow (long-term holds) or just wait.  Holding any trades overnight is a risky business in this market.
Ed
Sorry, but due to extreme volatility there are no Trade Ideas for today. Trade smart, take profits along the way and trade your plan. Also, don't forget to check for upcoming earnings. Finally, remember that the stocks/etfs we mention and talk about in the trading room are not recommendations to buy or sell.

🎯 Mike Probst: Rick, Got CTL off the scanner today. Already up 30%. Love it.
🎯 Dick Carp: the scanner paid for the year with HES-thank you
🎯 Arnoldo Bolanos: LTA scanner really works $$, thanks Ed.
🎯 Bob S: LTA is incredible…. I use it … would not trade without it
🎯 Malcolm .: Posted in room 2, @Rick… I used the LTA Scanner to go through hundreds of stocks this weekend and picked out three to trade: PYPL, TGT, and ZS. Quality patterns and with my trading, up 24%, 7% and 12%…. this program is gold.
🎯 Friday 6/21/19 (10:09 am) Aaron B: Today, my account is at +190% since January. Thanks, RWO HRC Flash Malcolm Thomas Steve Ed Bob S Bob C Mike P and everyone that contributes every day. I love our job.
Hit and Run Candlesticks / Road To Wealth Youtube videos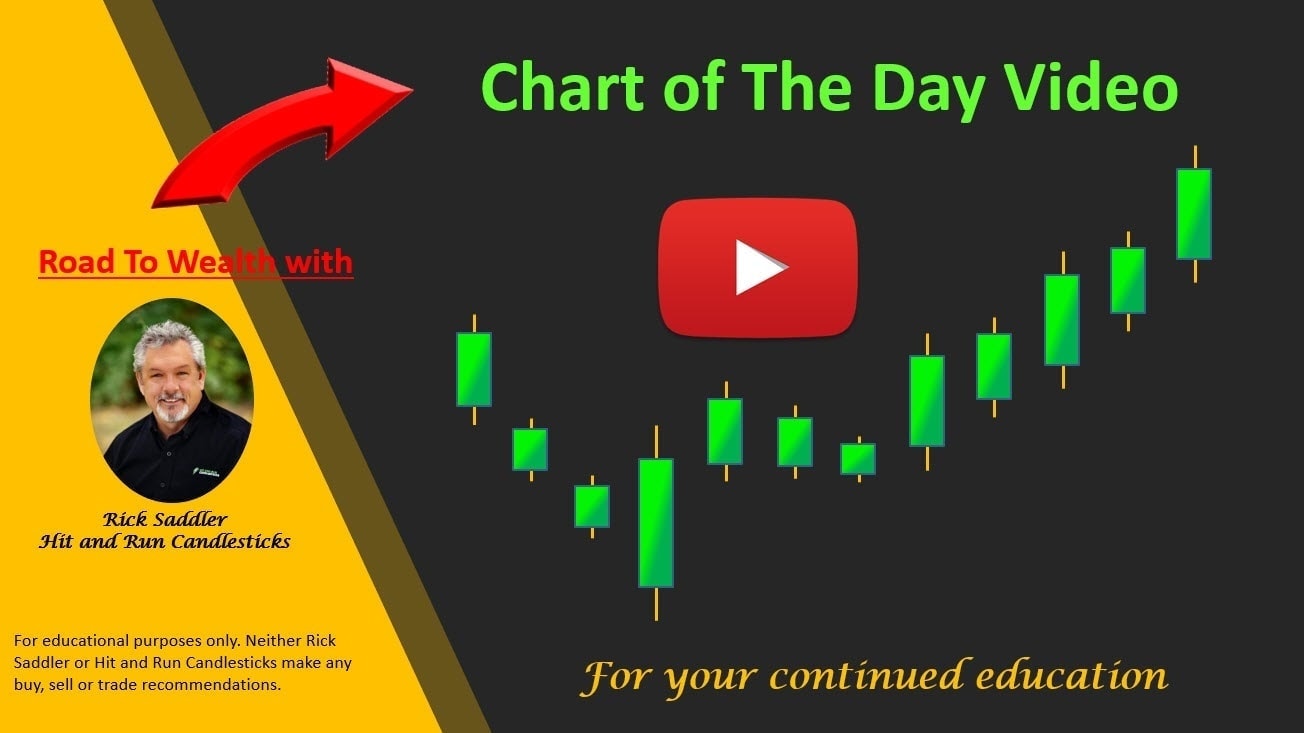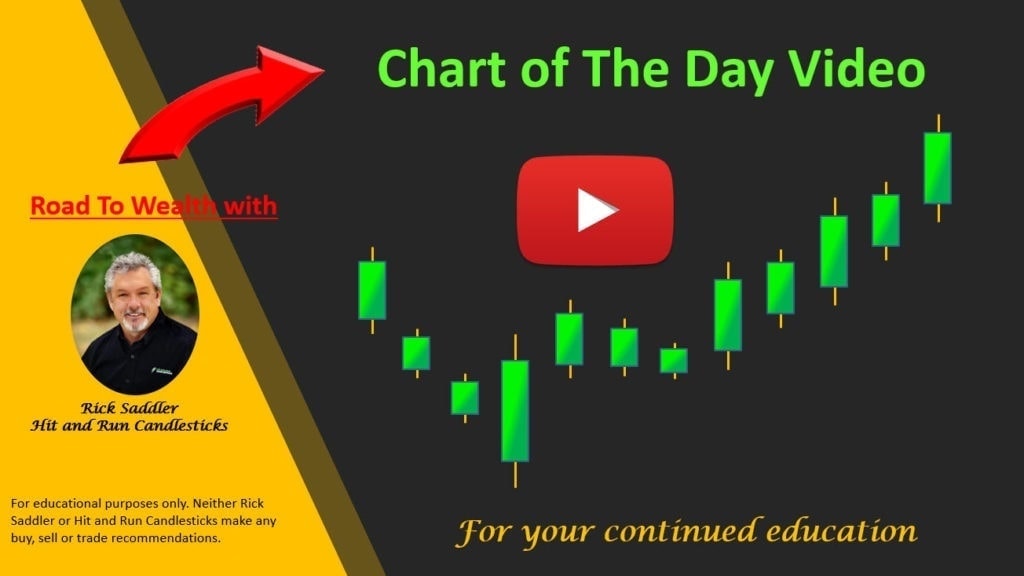 Disclosure: We do not act on all trades we mention, and not all mentions acted on the day of the mention. All trades we mention are for your consideration only.




Free YouTube Education • Subscription Plans • Private 2-Hour Coaching
DISCLAIMER: Investing / Trading involves significant financial risk and is not suitable for everyone. No communication from Hit and Run Candlesticks Inc, its affiliates or representatives is not financial or trading advice. All information provided by Hit and Run Candlesticks Inc, its affiliates and representatives are intended for educational purposes only. You are advised to test any new trading approach before implementing it. Past performance does not guarantee future results. Terms of Service