Markets gapped higher fractionally on Thursday and then ground sideways until the last half hour.  The day ended with a rally the last 30-minutes causing prices to go out on the highs in all 3 major indices.  This left strong bullish candles (on light volume) across the major markets.  On the day SPY gained 0.63% (to a new all-time high), DIA gained 0.75%, and QQQ gained 0.63% (to a new all-time high).  It is worth noting that breadth continued to decline.  The VXX fell 2% to 29.05 and T2122 rose to 64.58.  10-year bond yields rose to 1.225% and Oil (WTI) climbed 1.4% to $69.10/barrel.
During the day, in a sign of a very competitive labor market, TGT joined WMT, SBUX, and CMG in offering a program to pay for 100% of employee undergraduate college and book fees. After the close, F told CNBC that it is offering a buyout package intended to reduce its workforce by 1,000 employees.  In separate car industry news, President Biden set a national goal of having 50% of all cars sold to be electric by 2030.  The announcement was made while flanked by the executives of F, GM, and STLA (formerly Fiat-Chrysler), but noticeably absent from the event were representatives of TSLA, NKLA, HMC, TM, etc.
In virus-related news Thursday, AMZN, BLK, and WFC joined the growing ranks of companies that have postponed their workforce's return to the office.  This came as the daily average of new cases has climbed back to about 95,000, up 50% from one week ago.  UAL also announced it will be among the companies requiring employees to be vaccinated before returning to work.  Meanwhile, after the close, NVAX announced it will delay the submission of its request for FDA authorization of its Covid Vaccine until the fourth quarter.  Oddly enough, the company says it is still on track to be making 100 million doses of the vaccine by the end of Q3, despite not having requested or gotten permission to ship.

In crypto news, JPM (whose CEO Jamie Dimon has been an outspoken critic of cryptocurrencies) had begun offering six crypto funds to its institutional and high-end wealth management customers.  Ethereum (the second-largest cryptocurrency behind Bitcoin) also announced they are moving up the event which will force "miners" to already have Ethereum in order to create new coins from mid-2022 to December 2021. This will make mining that currency essentially impossible at a profit, while still not completely centralizing the crypto coin.  Finally, overnight President Biden joined with the group of Senators that are pushing for stricter tax reporting on cryptocurrency transactions as an amendment to the infrastructure bill, which is headed for a vote this weekend.
Overnight, Asian markets were mixed, leaned to the downside on modest trading.  Australia (+0.36%) and Japan (+0.33%) were the only significant gainers, while Taiwan (-0.44%), Malaysia (-0.40%), and Thailand (-0.39%) led the wider-spread losses.  In Europe, markets are also mixed on very modest moves so far today.  The FTSE (+0.05%), DAX (+0.17%), and CAC (+0.22%) are probably the strongest bourses at this hour, with many of the smaller exchanges showing more significant losses.  As of 7:30 am, US Futures are pointing to a flat and mixed open ahead of Jobs data.  The DIA is implying a +0.10% open, the QQQ implying a -0.10% open, and the SPY implying a +0.07% open.  The dollar is up a bit with 10-year bond yields up notably to 1.257% and Oil (WTI) up 1.5% in early morning trading.
The major economic news scheduled for release on Friday includes July Nonfarm Payrolls, July Avg. Hourly Earnings, July Participation Rate, and July Unemployment Rate (all at 8:30 am).  The major earnings reports scheduled for the day include AMCX, BBU, CLMT, D, SSP, FLR, GCI, GLP, GT, LEA, MGA, MODV, NMRK, NCLH, QRTEA, SPB, SRCL, VTR, and VNT before the open.  There are no scheduled reports for after the close.

The world seems to be waiting on this morning's July Jobs Report. With stocks at their highs, quarterly earnings having been very strong so far, and signs of a peaked recovery, I'm not sure what Mr. Market hopes to see from the report. However, the risk is to the downside. Regardless of the initial reaction, beware of potential whipsaw action as volatility will spike around the binary news event.
Remember, you don't have to trade every day or even week. Trading success is about consistently winning more than you lose by following the trend and then keeping your losses small while consistently taking profits when you have them. You don't need to call the turn or have all triple-digit gain trades. So, don't try to predict the market. Neither should you chase price and, above all, stick to your trading rules. Focus on the process and managing what you can control. Discipline will see you through. Also, remember it's Friday. Don't forget to pay yourself and be ready for the weekend news cycle.
Ed
Swing Trade Ideas for your consideration and watchlist: MT, DVN, DHI, UPRO, CLF, NYCB, NOK. Rick is out but the RWO Room is open. You can find Rick's review of tickers on his YouTube Channel here. Trade your plan, take profits along the way, and smart. Also, remember to check for impending earnings reports. Finally, remember that any tickers we mention and talk about in the trading room are not recommendations to buy or sell.

🎯 Mike Probst: Rick, Got CTL off the scanner today. Already up 30%. Love it.
🎯 Dick Carp: the scanner paid for the year with HES-thank you
🎯 Arnoldo Bolanos: LTA scanner really works $$, thanks Ed.
🎯 Bob S: LTA is incredible…. I use it … would not trade without it
🎯 Malcolm .: Posted in room 2, @Rick... I used the LTA Scanner to go through hundreds of stocks this weekend and picked out three to trade: PYPL, TGT, and ZS. Quality patterns and with my trading, up 24%, 7% and 12%.... this program is gold.
🎯 Friday 6/21/19 (10:09 am) Aaron B: Today, my account is at +190% since January. Thanks, RWO HRC Flash Malcolm Thomas Steve Ed Bob S Bob C Mike P and everyone that contributes every day. I love our job.
Hit and Run Candlesticks / Road To Wealth Youtube videos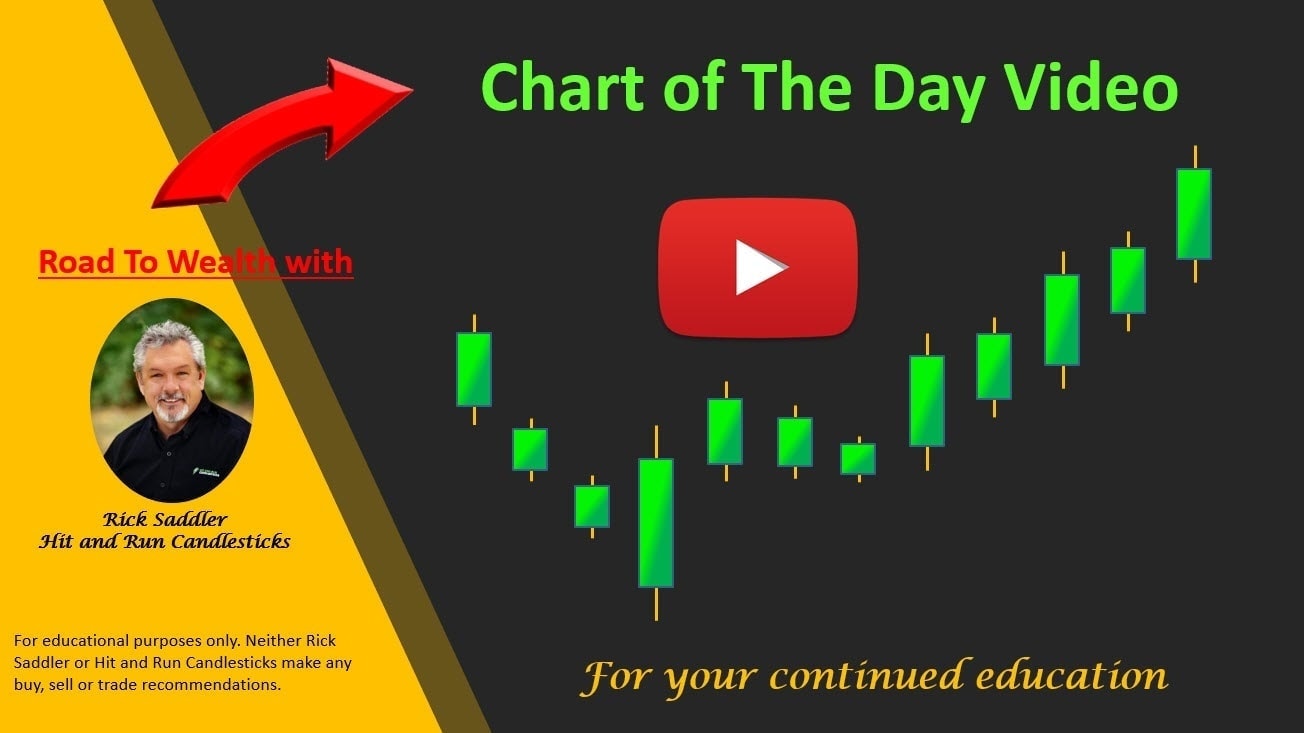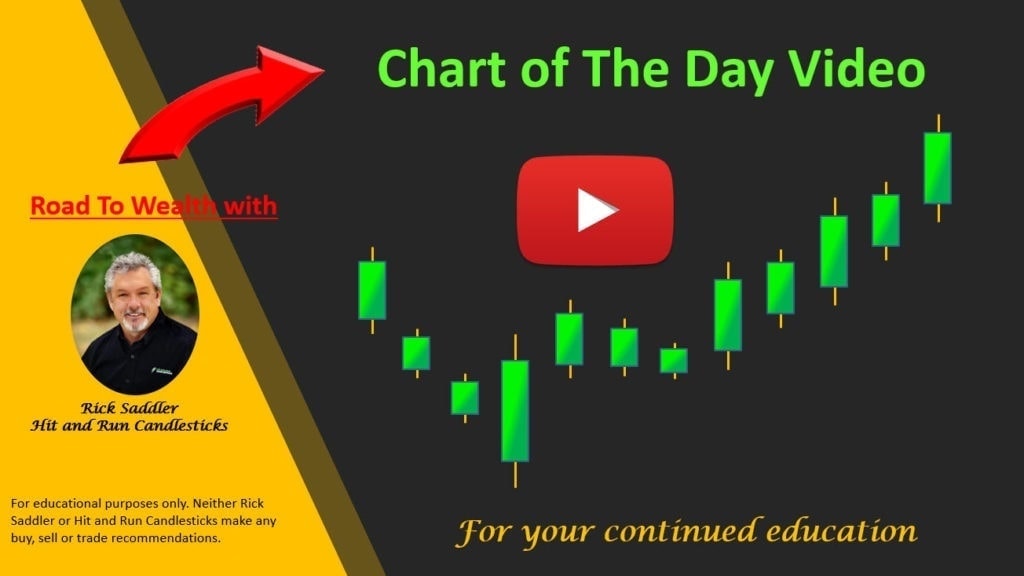 Disclosure: We do not act on all trades we mention, and not all mentions acted on the day of the mention. All trades we mention are for your consideration only.




Free YouTube Education • Subscription Plans • Private 2-Hour Coaching
DISCLAIMER: Investing / Trading involves significant financial risk and is not suitable for everyone. No communication from Hit and Run Candlesticks Inc, its affiliates or representatives is not financial or trading advice. All information provided by Hit and Run Candlesticks Inc, its affiliates and representatives are intended for educational purposes only. You are advised to test any new trading approach before implementing it. Past performance does not guarantee future results. Terms of Service