There are two Phone Apps for the Pro Trading Room.
The older one, called "Mobile App," allows you to access the room from your phone, but is not as good when dealing with multiple rooms.
The new one, called "Alerter App," is very easy to use with multiple rooms, but only allows you to get the alerts from all the rooms of which you are a member.
---
The starting point to use either phone app is to log in to the website from your phone browser, then log in to the trading room and click on the smartphone icon.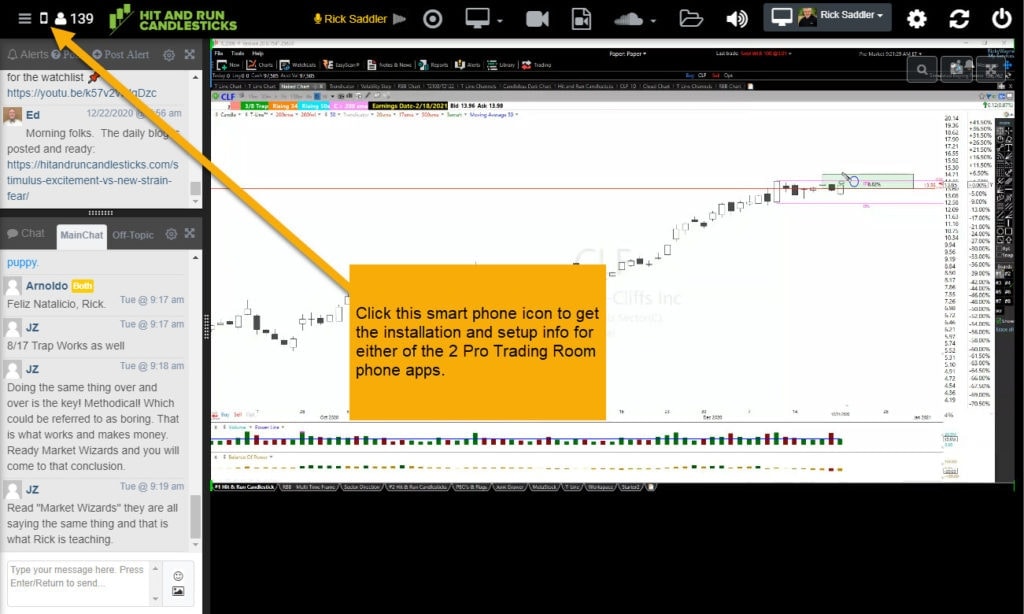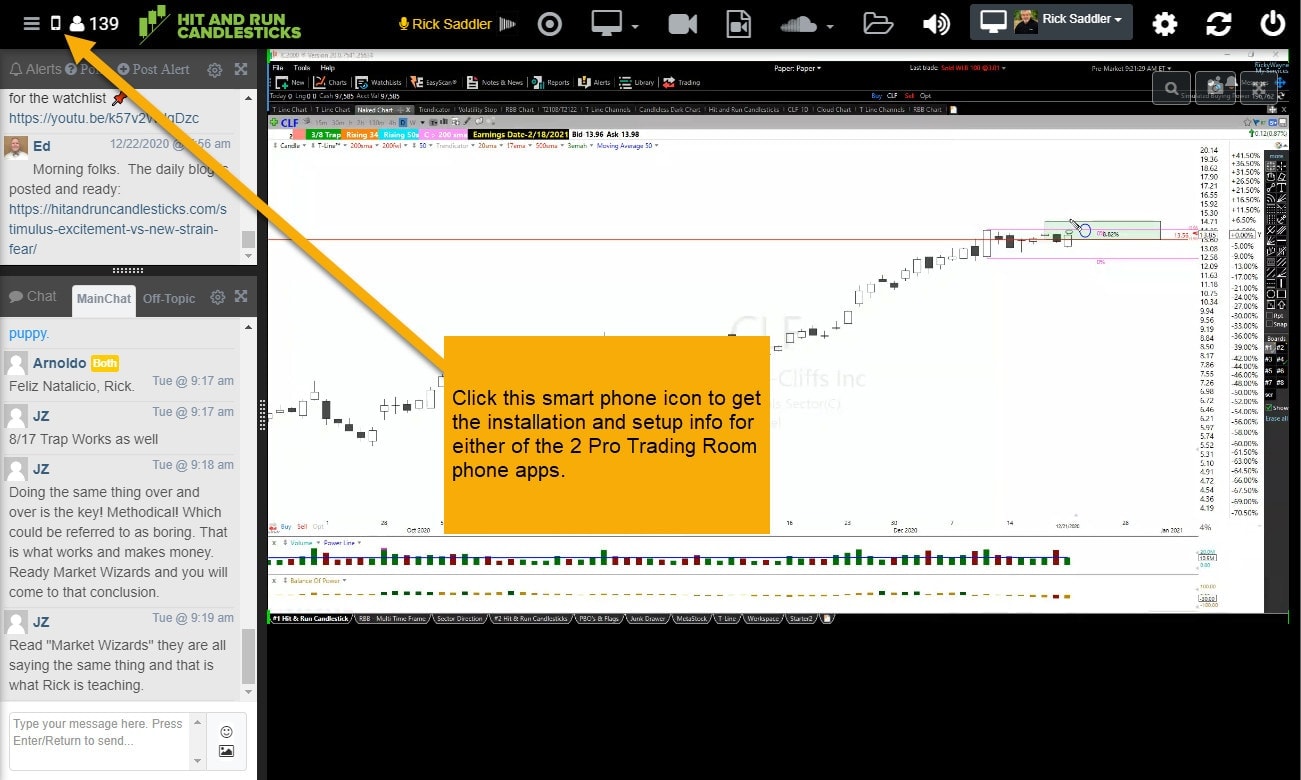 Next, click on the tab for whichever phone app you want to install.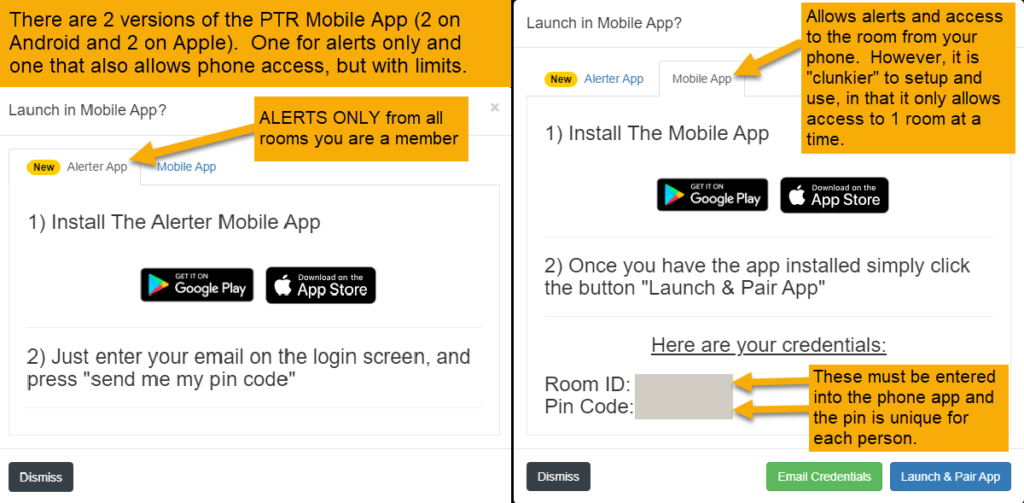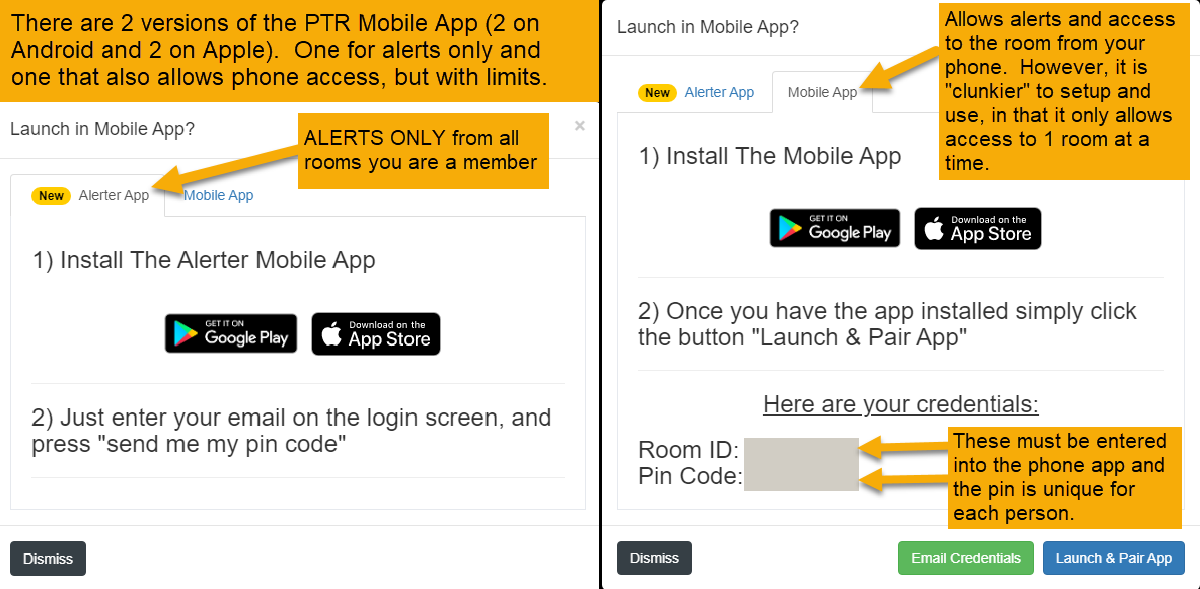 Now just follow the instructions for the app you want to download/install and then input your room number and pin code.
*** You must login to the trading room once per week to maintain the pairing