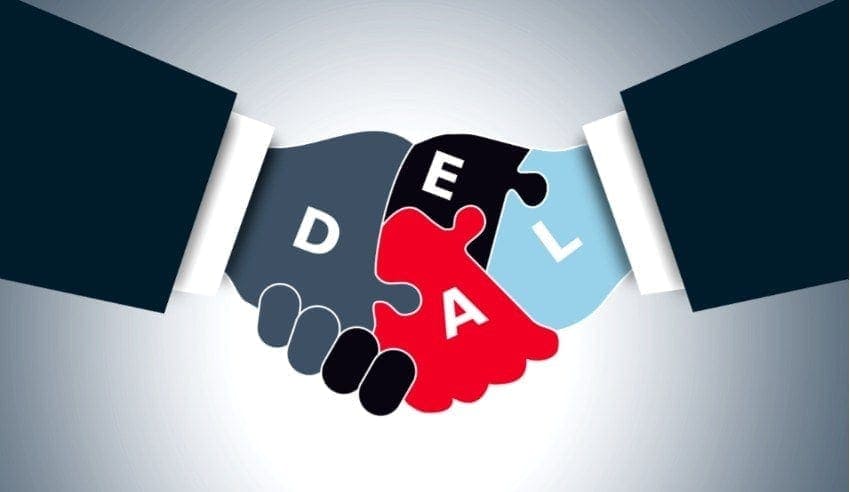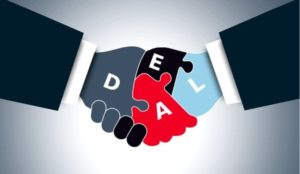 Yesterday's indecisive price action yesterday gave way to bullish excitement during the evening after hearing the Congress has a deal to avoid another government shutdown. The good news spread around the world with Asian markets closing with substantial gains across the board. European markets are also currently bullish across the board with US Futures pointing to a Dow gap up around 200 points.

As exciting as this is please remember we still have the US/China trade negotiations to deal with and the possible tariff increase at the end of the month. Let's hope the negotiations progress quickly and positively to clear this major stumbling block from the bullish path of the market. Yesterday we experienced a pop and drop because buyers failed to support the morning gap. With the much bigger gap this morning we must also be careful not to chase and make sure buyers step supporting such a big pop. News on then trade negotiations front could still create significant price volatility so stay on toes and focused on price action.
On the Calendar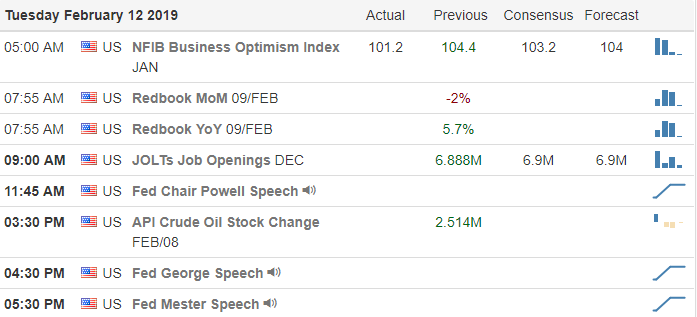 On the Earnings Calendar 113 companies stepping up to report today. Among the notable today are: ATVI, AYR, AKAM, ARCC, BXMT, DENN, GRPN, HUBS, TAP, OXY, SHOP, STE, TRIP, TWLO, UAA, WELL.
Action Plan
After a day of market indecision one of the stumbling blocks appears to have been cleared last night as the Congress looks to have finally agreed on the budget avoiding another government shutdown. US Futures almost immediately started to rally on that news and good news has at this moment is suggesting a substantial gap up of more than 200 Dow points.

Can we now sound the all clear? Not yet, remember we still have the bigger of the stumbling blocks, US/China trade. News on the current negotiations could easily move the market dramatically so stay on your toes and don't blindly chase this morning excitement at the open. The trend is bullish and the bulls are clearly in control but let's make sure we have buyers supporting this gap and not have the pop and drop we experienced yesterday if you're holding long positions that gap into profit this morning remember that gaps are gifts and consider taking some of those gains the bank.
Trade Wisley,
Doug