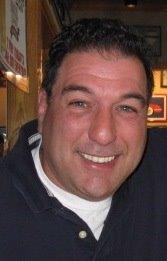 Day Trade Coaching with a Money Back Guarantee!
Hello traders. My name is John Carignan, the leader of the BYOB day trading community.
In the last 20 years, I've seen and experienced all the obstacles to day trading success. Luckily, along the way, I also learned the strategies and methods that have helped me, and many other traders, become profitable.
So, if you'd like to get past your trading struggles and learn to consistently grow your account, I'd like to help. Let me teach you the things it took me years to pick up. Together, one on one, we can show you the shortcut to day trading success.
Every trader is unique and will be starting from a different point. However, the concepts we might cover:
How to write a trading plan
How to track your trades to increase success
How to make a list of stocks to trade
How to prepare for each market day
Risk allocation
How to identify trend, support, and resistance
How to find intraday and swing trade targets
Understanding and interpreting price action
When to trade stock
When to use directional options
When to use option spreads
How to choose the right option to trade
When, where, why, and how to enter a trade
How to manage a trade
How and why to shut down a losing trade
How to hedge a position
When to hold positions overnight
---
Coaching Logistics
Private coaching is done online using Skype
Coaching is available Monday-Wednesday from 1 pm to 8 pm Eastern
A money-back guarantee is given.
If you have questions, feel free to contact me:
E-Mail: john@byobtrading.com
---
Next Steps
#1 – Click here to buy 2-hours of coaching with John

#2 – You will be emailed a calendar link to schedule your first session