Coaching with Ed Carter
Coaching with Ed Carter – I've been trading successfully for nearly 20 years and am the designer/developer behind the Trader Vision 20/20 software suite.
Let me start by saying I feel a trading coach's job is to explain, challenge and advise a student. I won't trade your account for you and if you are looking for someone to plan your trades for you or sell you their "proprietary indicators few traders know about"…I'm not your man. However, what I will do is teach you and help you with:
finding your own trades,
creating strong trading plans (entries, targets and stop);
managing positions and;
building confidence/consistency in all these areas.
---
Let me explain my style and then you decide if I might be a fit for your needs.
I've always tried to leverage computers to increase the effectiveness of my trading, whether in terms of scanning, planning, charting or record-keeping. In fact, I'm quite well known for all the scans I've written over the years. That said, a computer is just a tool and by no means the focus of my trading.
I'm:
process-oriented;
a believer that success comes from finding/refining good trading methods and repeating them;
a believer that if you don't have a thorough plan, you don't have a trade…period;
a believer in the expression "Plan the Trade, Trade the Plan;"
a technical analyst (meaning I almost never read fundamentals, I read/analyze charts);
a swing trader (meaning I almost never hold a stock/etf more than 10-15 days);
a former user of many indicators, but now believe the fewer indicators the better;
a believer in price action, support/resistance;
a candlestick pattern/signal trader, but I trade western patterns as well;
a believer in the trend is your friend (I don't try to predict bottoms or tops).
---
If this sounds like I might be a fit for your needs, let's talk. I'd be glad to help and proud to do so.
Coaching Logistics:
There is a free consultation prior to the first coaching session to ensure we're a good fit.
All coaching is done 1-on-1 via Skype or TeamViewer so we can both share screens and talk.
Sessions can be recorded for your later review
A money-back guarantee is given.
Have a question or want to schedule a coaching session with Ed, contact me at:
Phone: 419-610-6854
Email: ed@TraderVision2020.com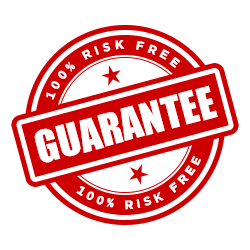 First of all, let me say that you guys have done me a great service. I have learned a tremendous amount over the past six months or more with your service. My investment account has grown at greater than a 30 percent annual rate during this interval. What I am most proud of is that I have been able to trade stocks independently using technical indicators with much greater precision, which was my goal. My scanning abilities have increased as well. Special thanks to Ed Carter, my mentor, as well.

- -Ron B.