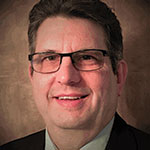 Coaching with Doug Campbell
Coaching with Doug Campbel – I am a full-time trader and market educator with more than 20 years of market experience. As a struggling new trader, I was fortunate to have found a trading mentor and coach who helped me shorten that time of frustrating struggle to achieving my dream as a full-time professional trader.
I would now like to help others reach their goals in this exciting yet challenging world of trading. This is where most trading coaches lay on the thick sales pitch of some "Unique Double Top Secret" trading method that only a select few traders will be allowed to access for a limited time! Hogwash!
---
My Approach
What I do and what I teach is a simple no-nonsense approach to the market. My coaching follows two basic principles.
Keep it simple.
Don't reinvent the wheel.
These guiding principles have allowed me to help brand-new traders to veterans of the business collapse the time from learning to profit.
The coaching session will be one-on-one using Skype or similar online conferencing that allows two-way conversation as well as screen-sharing so you won't miss a single key point. There will always be a free pre-session consultation to discuss your particular needs and goals so we can tailor the time we spend together to be as effective and efficient as possible.
Coaching services include but are not limited to:
Swing Trading.- Trading with hold times of two to three days to several weeks.
Position Trading. – Hold times of several weeks to a year.
Option Trading. – Stock Options Trading.
Technical analysis, trading plans, entries and exits, trade management, etc…
---
Schedule your private coaching with Doug
If you are new to trading and don't know where to start or a trader struggling to reach your goals, let's talk.
There is a free consultation prior to the first coaching session to ensure we're a good fit.
Private online training room using Skype or phone.
Coaching available during or after market hours.
A money-back guarantee is given.
Please feel free to contact me if you have any questions:
E-Mail: doug@rightwayoptions.com