Rick's Featured Trade Ideas
Today's featured trade idea and my personal trade plan
WAC | RBB | J-Hook Breakout continuation pattern
Double click the trade plan to enlarge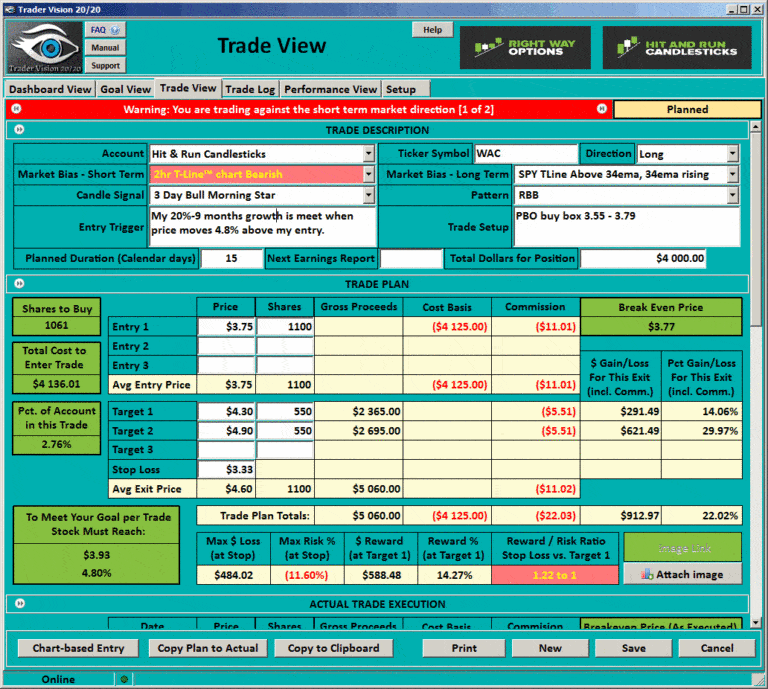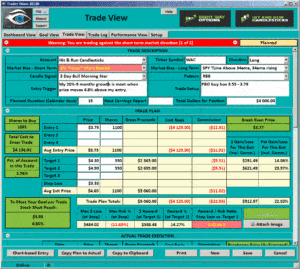 Good Morning, Profit Traders,
The T-Line™ is a powerful timing indicator!
Trapped in a box and can't get out!  That's what price is all about right now.  But, heck, who cares?  We've (my subscribers and I) have been making good money.  Bottom line, looking at the SPY, it needs to break out of $219.25 or break down below $217.07.  In the meantime, let's just keep doing what we're doing.
CSTM 34% in 4 days
VNCE 25% in 5 days
CRMD 14% in 5 days
PMTS 15% in 10 days
CLVS 49% in 20 days
All the best to your trading success!
Rick | Hit and Run Candlestick Team
Trading knowledge ignites successful stock trading.
-------------------------------------------------
Members Daily Trade Ideas. Be aware of sudden market changes!
This list is reserved for subscribed members
WAC
VSLR
PTCT
PAY
LITE
INAP
GLNG
FIVN
EBIO
CMRX
BLOX
These are the stocks I put on my watch list to trade. I focus on these stocks for Swing Trades and the potential 10% - 40% gains.  You must follow your trading rules for entry stops, profits or loses. Remember to check for earnings!
Keep your eye on the inverse ETF's They trade well!
Continue Reading