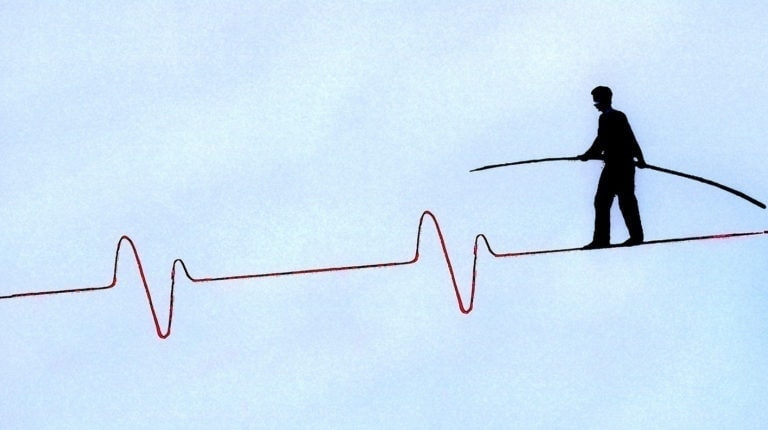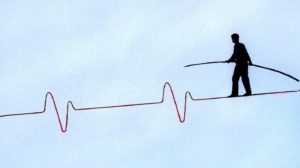 It was a nice relief to see the markets begin to rally off of morning session lows as bond rates began to stabilize after their wild morning fluctuations. As great as it was let's not forget that a bounce off the lows does not make a trend and that there are still significant price resistance levels and technical damage the market must overcome. Yesterday was a positive beginning, but now we need the price to follow-through with additional bullish price action. Keep in mind the Bear's may have retreated yesterday, but we can't rule out the possibility they are just regrouping for another attack. They are unlikely to give up easily.
Asian markets saw green across the board at the close after China took further steps to stabilize the Yuan. European markets are showing modest gains in response to bond rate stabilization. Ahead of a huge day of earnings reports, the US Futures are currently flat but have leaned to the bullish most of the morning. I would expect another day of challenging price volatility and would not rule out the possibility of additional bear attacks.

On the Calendar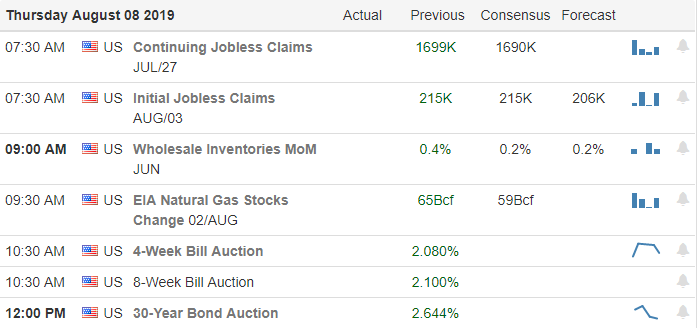 Today we have the biggest day of earnings reports with more than 500 companies fessing up to results. Notable reports include AL, AU, CAH, CBS, KHC, MGA, MUR, PRTY, SNH, VIAB, VIRT, YELP, and YPF.

Action Plan
The rally off of yesterday's lows corresponded directly with the stabilization of the bond rates that moved around erratically during the morning session. That sweet relief rally recovered all the morning losses and even managed to push into positive territory by the close of the day. However, let's not mistake a one-day rally as a recovery. We need bullish price action following through today to confirm the relief rally is truly underway. Let's also keep the markets still have to deal with substantial technical damage creating significant resistance levels in the charts.

Futures have traded in the green during the entire overnight session after China took additional steps to stabilize the Yuan. Volatility is likely to remain high with more than 500 companies reporting earnings today, so prepare for the challenging price action to continue. As of now, I'm expecting the relief rally to continue, but we must all be on our toes for the possibility of sharp intra-day reversals particularly if bonds rates experience any aftershocks. Plan your risk carefully.
Trade Wisely,
Doug