US futures are pointing to a triple point gap up but is this a relief rally or the setup for a pop and drop pattern? Only time will tell but be careful not to get caught in fear of missing out rushing into danger. There was wise spread technical damage created in most sectors of the market yesterday so keep an eye on those price resistance levels if the bulls do choose to test them.
Though the market may have created a short-term oversold condition with yesterdays aggressive sell-off the trade war is likely to have lasting impacts so don't expect the bears to give up easily. The market is likely to remain volatile, sensitive to tweets and news reports so plan your risk carefully. The current market condition is likely to be challenging to even the most experienced traders so there is no need to rush into harm's way, remain disciplined to your rules and wait for your edge to return even if this is a relief rally.

On the Calendar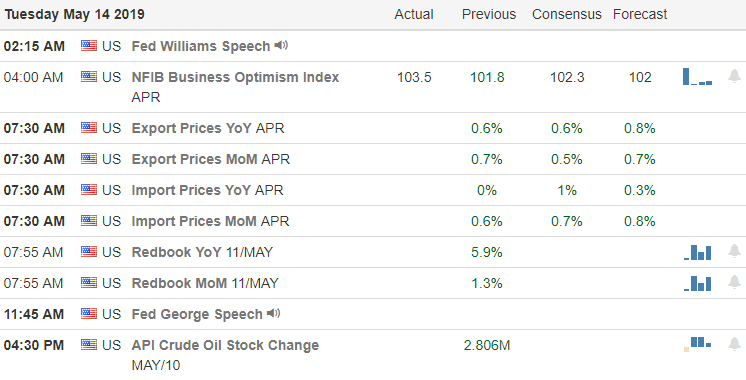 We have nearly 170 companies on the Earnings Calendar expected to report results. Among the notable reports, BABA, PLCE, CSCO, ERJ, FLO, JACK, M, NTES & TCEHY
Action Plan
After taking considerable time to look over 1000's of charts last night, yesterday's rout created significant technical damage across most sectors. Consumer defensive stocks, utilities, precious metals fared the best as traders and investors looked to find some safe havens. Futures are pointing to a triple-digit gap up but it would not be wise to rush in the morning gap. The bears are unlikely to give up easily and we will have to watch the possibility of a pop and drop pattern.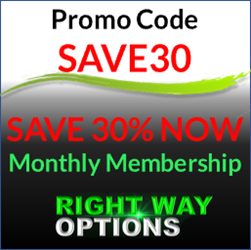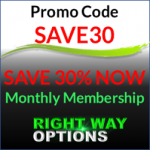 Price action is likely to remain fast, volatile and very challenging even to the most experienced traders. For the time being this is a very emotional and news-driven market subject to intra-day and overnight reversals so plan your risk carefully. Due to the heightened volatility, if I do trade, I will take smaller than normal positions and expect to take profits without hesitation to reduce the risk of reversal. Stay disciplined to your rules and patiently wait for technical correct patterns that provide you with a higher probability edge.
Trade Wisely,
Doug