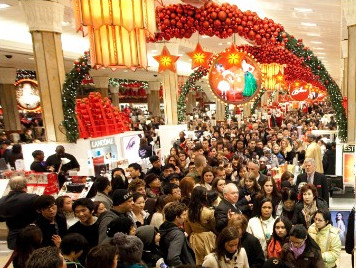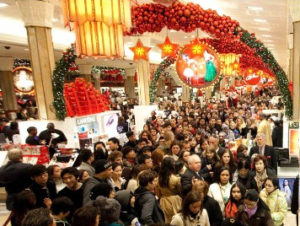 After a bearish short session on Friday, the bulls are trying to spark a rally this morning ahead of the PMI and ISM manufacturing reports.  According to reports, the US consumer showed their confidence with an increase of 20% in Black Friday sales and an expectation that Cyber Monday could hit new record spending levels.  That's good for the economy but may prove to problematic for the market today with low volume as distracted traders search for online deals.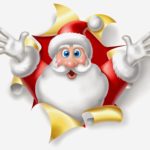 Asian markets were green across the board overnight fueled on better than expected Chinese manufacturing numbers.  Unfortunately, the European markets are flat with mixed results as their manufacturing once again shrink.  US Futures have pulled back from overnight highs as we wait on US Mfg reports at 9:45 and 10:00 AM Eastern.  With Dec. 15th tariffs quickly approaching and China threatening retaliation for the bill supporting a Democratic Hong Kong, the path forward may have some new obstacles to overcome.  As always, stay focused on price action for clues.


On the Calendar

On the Monday Earnings Calendar, we have a light day with just 15 companies reporting as trading resumes after the Holiday. There are no particularly notable reports today.


Action Plan
The market reacted negatively in the low volume, short session, Friday after the President signed the bill supporting the Hong Kong protesters. The December 15th tariffs now come into focus as trade negotiations stall, and China threatens retaliation. On a positive note, holiday deal shoppers were out in force with Black Friday sales up 20% according to reports. Retail is expecting today, Cyber Monday, to set new sales records as consumers show signs of ramping up their holiday online shopping.


Positive Chinese manufacturing data helped to boost overnight markets, but Euro Zone manufacturing activity once again declined tempering this morning's bullishness. This morning at 9:45 and 10:00, we will hear find out how US Manufacturing measures up with the PMI & ISM reports. Consensus estimates look favorable. Don't be surprised if volume quickly declines after the morning rush with traders extending holiday vacations and distractions from Cyber Monday shopping.
Trade Wisely,
Doug