The Dow closes above 29,000 setting new records amidst a volatile afternoon of price action that required a last-minute rally regain that key psychological level.  With the Phase 1 trade deal finally signed skeptics of the deal seem to have inspired the bears to begin probing for weaknesses creating a little price volatility, but so far, the bulls have proved to defend each attack.  Although stocks are rising, so many appear very stretched out or testing resistance highs traders, have to be very careful not to over-trade and chase entries.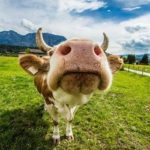 Asian markets closed mixed but mostly higher seesawing around the flat-line most of the session.  European markets are lower across the board being less than impressed with the partial trade deal with China.  However, here in the US, there appears to be no tepidness whatsoever with the Futures pointing to yet another significant gap up that will set new records.  Over exuberance like this can sometimes end badly, so plan your risk carefully and have an exit plan ready to go if sentiment reverses.
On the Calendar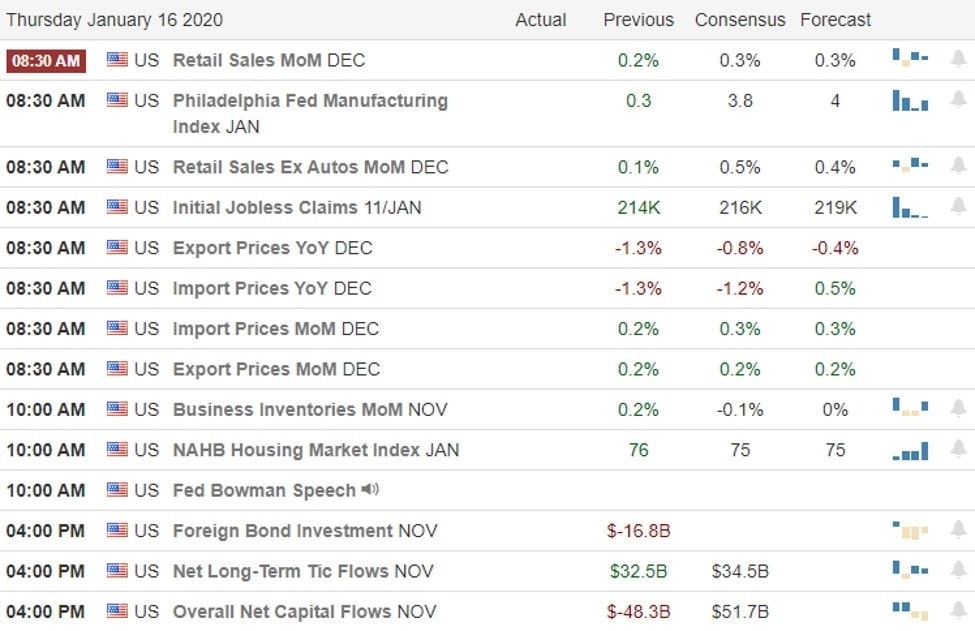 On the Thursday earnings calendar, we have 29 companies fessing up to quarterly results. Notable reports include BK, SCHW, CSX, MS, PBCT, PPG, & TSM.


Action Plan
For the first time, the Dow closed above 29,000 amidst a volatile afternoon session after the signing of the Phase 1 trade deal.  In the deal, China has agreed to buy 200 billion of Ag products based on market conditions over the next two years.  As you might imagine, skeptics abound that China intends follow-through on the deal.  Next week the Senate begins the impeachment trial of President Trump.  Although the Senate is expected to acquit the president of all charges, it's likely to serve as a major distraction next week with a wall-to-wall media circus.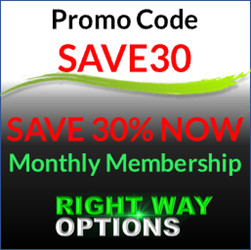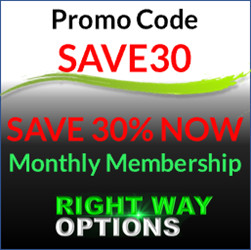 Index trends continue to remain bullish though the price action indicates that the bears are probing for weaknesses creating a little volatility. That being said, the bulls seem to have relentless energy recovering from a late afternoon selloff in the last couple minutes of the day. Today we have a few potential market-moving earnings events and a big morning of economic data to inspire the bulls or bears. I suspect the Retail Sales figures will be the biggest focus today after TGT reported holiday toy sales were lower than expected. Ahead of all this data, the futures once again point to a substantial gap up open. As always, guard yourself against the fear of missing out emotion by waiting to see if actual buyer follow-through after the gap before committing to additional risk.
Trade Wisely,
Doug