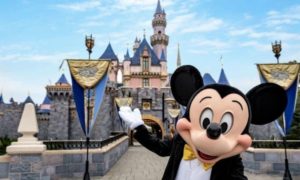 Texas and Florida delay reopening plans, and the number of COVID cases surge to new records.  Banks had a good day yesterday with a discussion of suspending provisions of Volker Rule, but after the close, the Fed put restrictions on banks after conducting stress tests.  Disney announced an indefinite closure of its theme parks, and Apple said it will close more stores in response to the rising infection rates.  As we slide into the weekend, the continued uncertainty is very visible in the elevated VIX.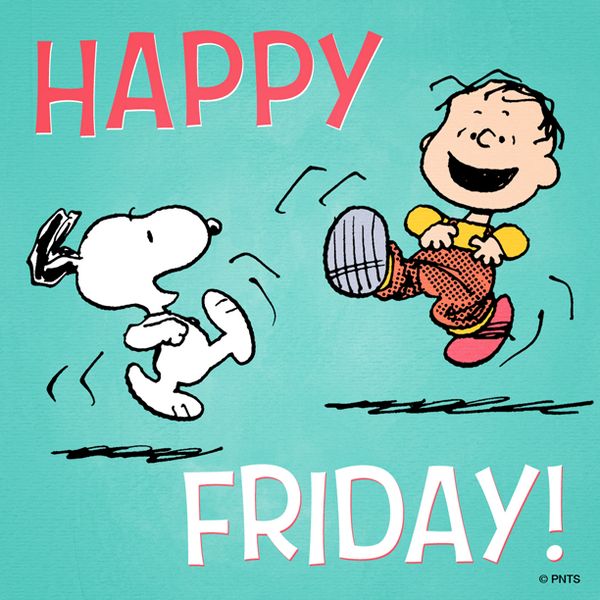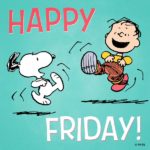 Asian markets closed the week mixed but mostly higher with only Hong Kong closing in the red.  This morning European markets are bullish with their indexes up more than 1.50%.  After a choppy overnight session, US Futures point to a flat to open, heading into the uncertainty of the weekend.
Economic Calendar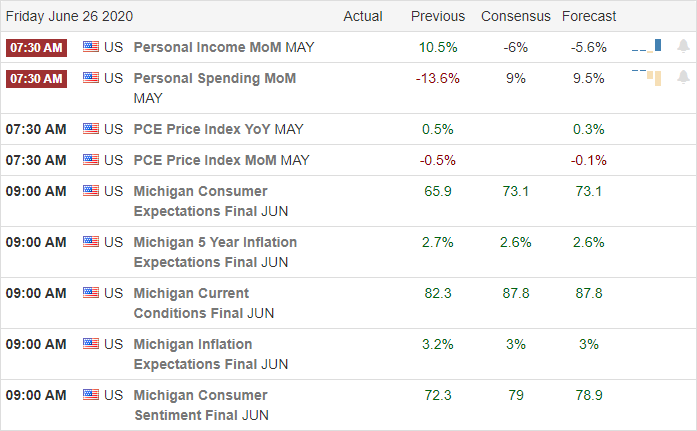 Earnings Calendar


As we wind down 2nd quarter earnings, we have just 14 companies reporting on this Friday. Notable reports include JRJC and FIZZ.
Technically Speaking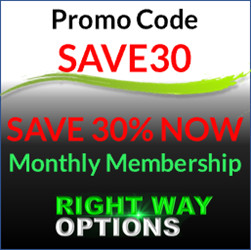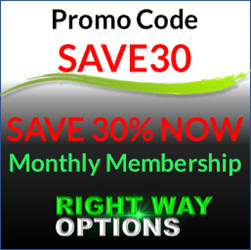 Another choppy day as the market dealt with virus concerns and unemployment coming in stronger than expected. During the day, both Texas and Florida suspended their reopening plans after hitting new record-high infection rates. Across the nation, new cases topped 40,000 yesterday with the death toll reaching 125,000. Disney announced they would suspend the reopening of their amusement parks indefinitely, and Apple will close more stores in response to the rising infection rates. Banks rose sharply yesterday on the news that the government may ease or remove some of the provisions of the Volker Rule. After stress testing, the banks are now required to cap dividend payments as well as end all stock repurchase programs until September. Nike reported that sales declined 38% last quarter, and the stock is indicated to open only slightly lower this morning.
We had a volatile overnight future as the market responded to the bank stress test results, but in the standard fashion of late, they have rebounded this morning pointing to flat to slightly bullish open. It seems that any and all negative economic news only inspires the bulls to buy. Perhaps, we are experiencing the end of quarter window dressing, but with the QQQ having rallied 50% from the March lows, I wonder how much longer this ravenous bull run can continue. The DIA, SPY, and IWM continue to cling to their longer-term up-trends, but the current short-term downtrend and the elevated VIX indicates and underlying stress that could bring the bears out of hiding next quarter. Of course, all of this could change if the Fed puts their printing pressed into overdrive, and Congress offers up more stimulus. Consider your risk carefully as we head into the weekend.
Trade Wisely,
Doug