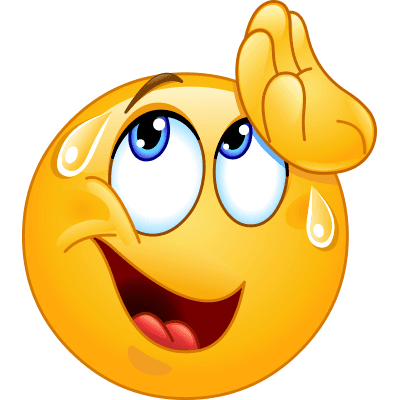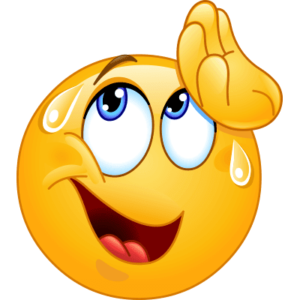 With the strong selling on Friday, the DIA tested and held its 50-day moving average by the close of the day with the SPY, IWM, and QQQ remaining safely above this crucial psychological support. As we head into a short week of trading, the VIX remains quite elevated, so expect the wild price volatility to continue, and the pandemic surge raises reopening uncertainty.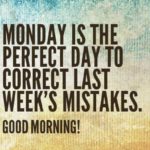 Asian markets closed down overnight with the NIKKEI dropping more than 2 % as the coronavirus death toll tops 500,000 worldwide. However, the European markets are cautiously bullish this morning seeing modest gains this morning. US futures opened trading lower but have recovered and pointed to a mixed but modestly optimistic open amid all the economic uncertainty.
Economic Calendar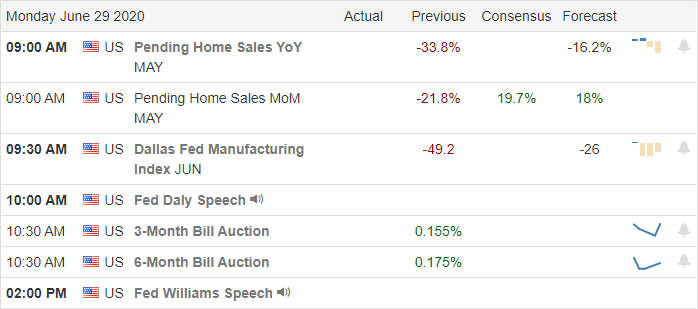 Earnings Calendar


With just 2-days to the end of the 2nd quarter according to the earnings calendar, we have about 50 companies reporting, but only the report from MU is particularly notable today.
Technically Speaking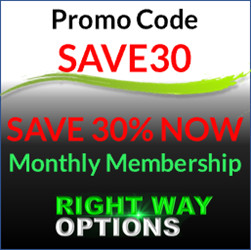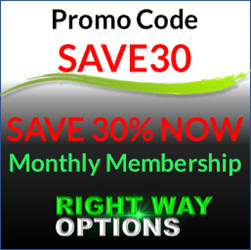 As the summer temperatures rise, so does the spread of the coronavirus hitting new record highs. Several states are rolling back reopening plans and closing large gathering places such as many of the beaches in Florida. Although testing has only gone up by 7 to 10 percent, Arizona has seen an infection surge of 260% in June. Chesapeake Energy has filed for bankruptcy, and Boeing is laying off 12,000 people as the virus continues to impact the airline industry. Health and Human Services Secretary Alex Azar warned on Sunday that the time is running our for the US to curb the surge of the pandemic across the country. Speaker of the House, Nancy Pelosi, asked health officials to make it mandate the wearing of masks across the country.
The heavy selling on Friday tested the daily 50-moving average of the DIA as support, and by the close, the bull managed to hold onto this crucial psychological support. Financial stocks suffered as well on Friday after the Fed required the backs to freeze buyback programs and cap dividends. Futures opened Sunday evening gapping down but have recovered to pointing to a modest gap up open, Although putting on a brave face for today's open remember the DIA, SPY, and IWM remain in a short-term downtrend and with the VIX elevated expect very volatile price action for the short trading week ahead.
Trade Wisely,
Doug