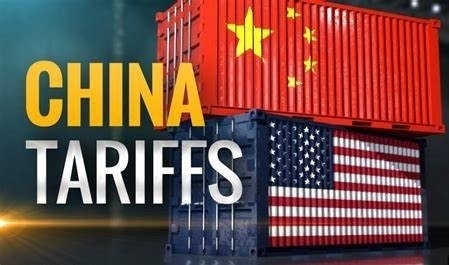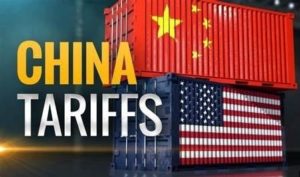 Early this morning China announced its tariff retaliation plan quickly reversing futures markets that had initially indicated a bullishness throughout most of the night. August is typically a difficult month with last-minute vacations and the beginning of a new school year but this year has been particularly challenging with all the political and economic uncertainty. Sadly, I think the intense price action volatility is likely to continue into the near future.
Overnight Asian markets closed mixed but mostly higher even as China once again lowers their economic growth expectations. However, European markets are decidedly bearish this morning in reaction to the trade war retaliation from China. US Futures have fluctuated wildly this morning ahead of several big earnings reports and huge day of market-moving economic reports. Expect wild price gyrations today as the market digest all the data.


On the Calendar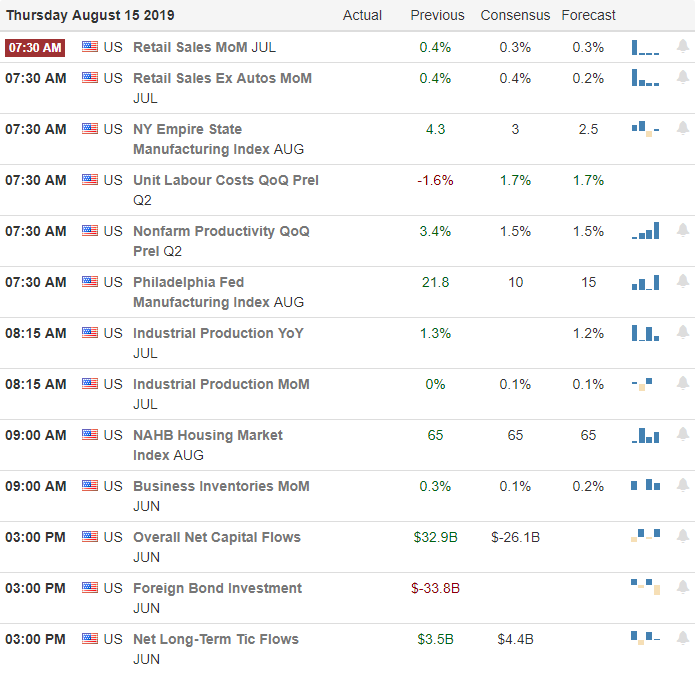 We have a major decline in the number of earnings on the calendar today with just 45 companies reporting. However, we have several market-moving notable reports which include, WMT, BABA, AMAT, CSIQ, DDS, JCP, NIO, NVDA, and TPR.


Action Plan
I think it's fair to say that the Trader's Almanac was certainly right this year about August offering up challenges. Crossing over the midpoint of August I wish I could say that the volatility is nearing an end but with all the trade uncertainty and global market indicators continuing to flash warning signs of recession I suspect that is not the case. US Futures most of the night were pointing to a significant rebound from yesterday selloff, but China put the kibosh on bullishness announcing its tariff retaliation plans early this morning. Off in the distance, you can likely see the tweet-storm clouds building.


Today we have a huge day of economic reports for the market to digest as well as several big earnings reports likely to fuel the fire of volatility. With futures now indicating another nasty gap down at the open we should expect the 200-day moving average to begin pulling very hard on the SPY. Expect bond yield inversion fear-mongering to continue today as markets react to China's tariff retaliation today. The silver lining in all of this is that great stocks are now at sale prices and when the selling finally ebbs there will be some fantastic bargains to be had. Until then, protect your capital, wait for your edge to return and hold fast to your trading rules that protect you from emotional decision making.
Trade Wisely,
Doug