Although they had a slow start, the bulls finally returned to work, raising hopes for a relief rally and defending index price supports. Unfortunately, we still have some questions due to the light volume if the bulls have the commitment to follow through with the technical resistance of the 50-day average above and significant price resistance. Moreover, with light day earnings, an ECB rate decision, Powell comments, and energy reports, it could be difficult for the market to find much bullish inspiration. Therefore, expect price action to remain challenging and markets to be sensitive to the news cycle.
While we slept, Asian markets traded mixed though the Nikkei surged 2.31% in reaction to the Wall Street bounce. With an ECB rate decision just around the corner, European market trade mixed but essentially flat as they wait on the decision. U.S. futures at the time of writing this report had recovered from overnight losses suggesting a flat to modestly bullish open as we wait to hear from Jerome Powell and react to the ECB decision. Continued relief or disappointment is at stake for the market sentiment!
Economic Calendar


Earnings Calendar


On the Thursday earnings calendar, we have more than 30 companies listed, with less than 20 confirmed. Notable reports include AOUT, BILI, DOCU, FCEL, LOVE, FIZZ, RH, SWBI, ZS, & ZUMZ.
News & Technicals'
Europe was already facing a difficult and unpredictable winter regarding its energy supplies as it looked to phase out all Russian imports. But Russian President Vladimir Putin on Wednesday threatened to stop all energy supplies to Europe completely. The comments could mean that European nations must introduce energy rationing in winter. Last week, Nvidia disclosed that the U.S. would require the chipmaker to get a license for future export to China for specific products to reduce the risk the Chinese military uses them. "We believe this will not have an impact on our business operations," William Li, founder, chairman, and CEO of Nio, said via the company's translator during an earnings call Wednesday. That's according to a StreetAccount transcript. The Nvidia Drive Orin chip has become a core part of assisted driving tech for Nio and other electric car companies in China. The pandemic fundamentally changed how audiences consume media, leading to smaller foot traffic at movie theaters, says former Disney CEO Bob Iger. "I don't think movies ever return, in terms of moviegoing, to the level that they were at pre-pandemic," the veteran media executive said during a panel at Vox Media's Code Conference in Beverly Hills, California, Wednesday. He noted that consumers became more comfortable with streaming services while in lockdown and grew to enjoy the content on these platforms and the flexibility of being able to choose what to watch and when.
India's Prime Minister Narendra Modi said Wednesday that he is keen to boost ties with Russia, even as the country has become an international pariah following its invasion of Ukraine. Modi spoke of a "special partnership" between the two countries and expressed particular interest in bolstering their cooperation on energy and coking coal. Speaking in an online address to the Eastern Economic Forum in Vladivostok, Russia, Modi also called for "diplomacy and dialogue" to end the Ukraine war. Fed Vice Chair Lael Brainard vowed Wednesday to press the fight against inflation that hurts lower-income Americans the most. However, Brainard said the Fed needs to remain vigilant without committing to a specific course of action. Bond yields held steady in early Thursday trading.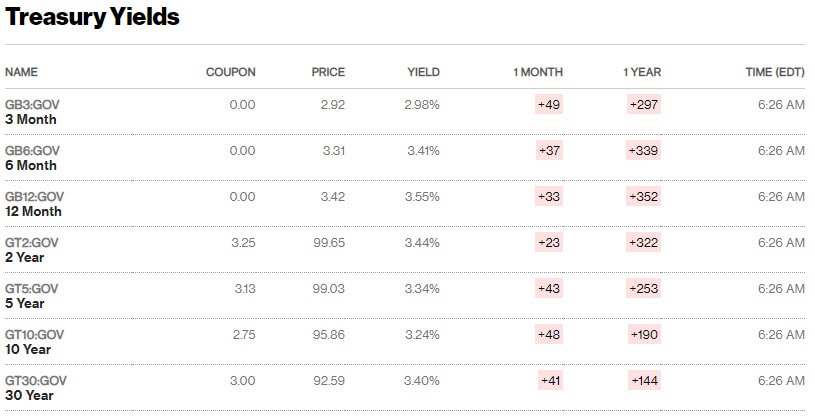 Though it took time in the morning session to get organized, the bulls finally returned work defending price supports, raising hopes of a relief rally. However, while the rally was immensely encouraging, the volume was suspiciously light, raising questions about their commitment to follow through. One bullish day does not make a trend, and let us not forget we still have to deal with overhead price resistance and the technical resistance of the 50-day average to get through. Furthermore, this morning the ECB is expected to raise rates by 75 basis points to combat inflation, and they're rapidly weakening Euro against the dollar. Finally, we will get comments from Jerome Powell and get both natural gas and petroleum reports with a light day of earnings inspiration. Fingers crossed, the bulls find the energy to follow through but be prepared because the bears are unlikely to give up easily.
Trade Wisely,
Doug