The bears slowly react to inflation, hitting a 30-year high after an early attempt to rally the markets as if it didn't matter at all. The wild speculative nature of this market is evident with the pricing of Rivian that has yet to produce 10,000 vehicles an expecting to lose more than 1.2 billion next quarter, now worth more than Ford and General Motors. Of course, that happens to be just another marker that is very reminiscent of the 1999 market bubble. Look for the possibility of light and choppy price action today due to the Federal Holiday of Veterans day.
Asian markets traded mixed with Hong Kong surging 1% as Evergrande makes another last-minute payment to avert default. European market trade mixed with modest gains and losses this morning. With government offices and banking shutdown, U.S. futures point to a bullish open with tech leading the way, trying to recover some of yesterday's losses.
Economic Calendar


We have a very rare day with nothing on the economic calendar due to Veterans day.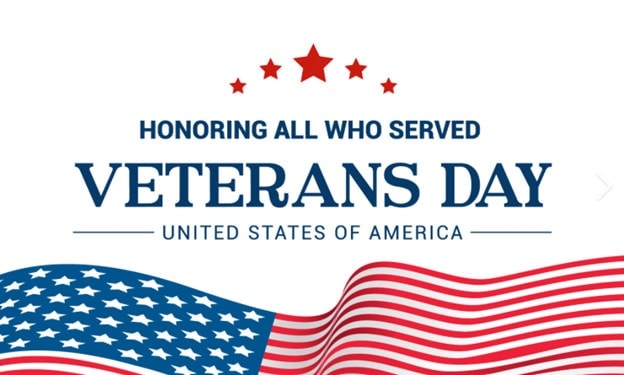 Earnings Calendar


We have more than 160 companies listed on the Thursday calendar, but there are quite a few unconfirmed small caps. Notable reports include MARA, MT, ARRY, XAIR, BLNK, BRDCY, BHG, BAM, COUP, WATT, FRGI, FLO, GFI, RIDE, LAZR, OGN, SBH, SIEGY, TPR, UTZ, VPG, WB, WIX, & YETI.
News & Technicals'
Climate lawsuits will target banks and boards. "I think that the next step is to start also litigating against financial institutions who make these emissions and fossil fuel projects possible," said Roger Cox, the lawyer for Milieudefensie, an environmental campaign group and the Dutch branch of Friends of the Earth. The Hague District Court on May. 26 ordered the Anglo-Dutch oil giant to reduce its global carbon emissions by 45% by the end of 2030, compared with 2019 levels. The ruling marked the first time in history that a company had been legally obliged to align its policies with the Paris Agreement and reflected a watershed moment in the climate battle. The congestion at U.S. ports, the trucker shortage, and the rise of e-commerce have created a unique opportunity for autonomous trucking, Embark Trucks CEO Alex Rodrigues told CNBC. Embark has completed its SPAC merger and will begin trading Thursday on the Nasdaq under ticker EMBK. Rodrigues will also become one of the youngest CEOs of a U.S. public company ever at 26 years old. Disney added just 2 million Disney+ subscribers after more than 12 million last quarter. However, Netflix bounced back in the third quarter with 4.4 million net adds after just 1 million in the second quarter. Disney, HBO Max, and AMC Networks were among the media companies affirming previously announced forecasts.
Although we saw the bears slowly react to the highest inflation reading in the 30 years, the selling appeared to be relatively controlled. The VIX closed below a 19 handle, and the index charts held well above price and technical support levels. Nevertheless, yesterday's selling reminded us that bears still exist and that overextended conditions can produce some painful selloffs. I suspect today could be a very muted day with the observance of the Federal holiday of Veterans Day. Though there may be some local exceptions, banking and all government offices are closed. As a result, we could see light and choppy price action trading today.
Trade Wisley,
Doug