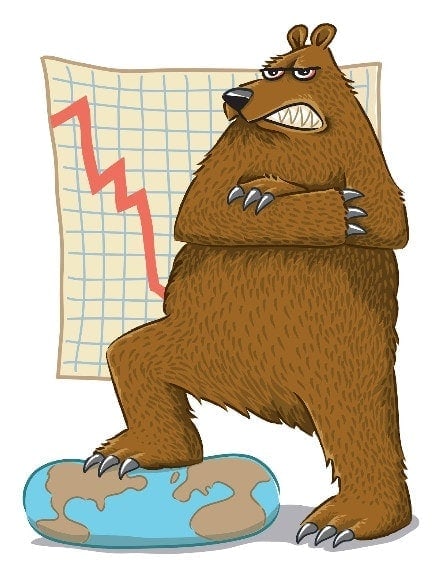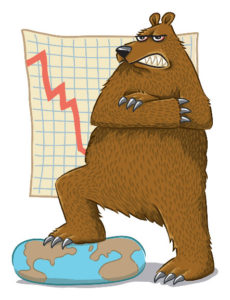 Growing trade tensions and expanding Hong Kong protests and China once again lowering the Yuan overnight has the market under some bearish pressure this morning. Not helping that sentiment is the fact that Golden Sachs lowered economic growth estimates rising fears of a recession. If the indexes fail, creating a price action lower high, the technical damage of the charts could become severe and officially mark the beginning of a market downtrend. The bulls must defend Friday's low or expect the bears to be emboldened pushing the indexes lower once again.
Overnight Asian markets closed mixed but mostly modestly higher as trade war tensions dampen activity. European markets currently see modest declines across the board ahead of the US Market open. As of now, US Futures suggest a gap down open between 150 and 200 Dow points. Fear could quickly turn to panic selling if Friday's lows fail as support. We should continue to expect high price volatility, intra-day new driven reversals, and big overnight gaps making the markets very difficult to navigate for swing and position traders.


On the Calendar

On the Monday earnings calendar, we have just short of 130 companies expected to report earnings today. Notable reports today include GOLD, SYY, and TME.


Action Plan
Massive protests in Hong Kong continue to grow spilled into the airport, forcing the cancelation of all flights during the night. The violence is also growing between police and residents asking for greater democracy and a release from Chinese influence. So as trade tensions between China and the US grow leader XI Jinping is facing his greatest challenge to his power since coming into office. Also during the night China once again lowered the midpoint of the Yuan slightly setting the currently below Friday's session lows.


Over the weekend Goldman Sachs cuts their economic growth forecasts citing the lingering trade war and rising fears of a recession. After a nice afternoon comeback on Friday that saw indexes recovering the moring session selloff, US Futures are under bearish pressure this morning. A lower high failure near the 50-day moving average is likely to embolden the bears and creates severe technical damage to the index charts. If the bulls are unable to defend Friday's price low, panic could trigger a wave strong selling pushing the indexes past last weeks lows where the SPY and QQQ could test their 200-day averages. Let's hope the bulls find enough inspiration in earnings reports to fight hard!
Trade Wisely,
Doug