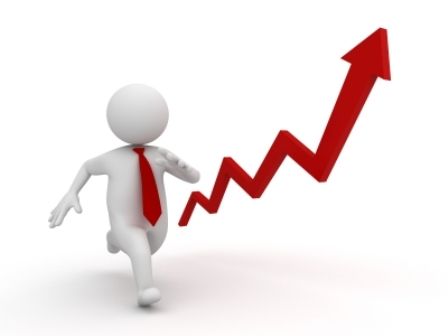 ✅ A number stocks on today's watchlist performed very well. Among them were BHF, TNDM, LULU, JELD, ALGN, MCHP, MAT and MYL. We took profits in our SYF Calls (+$160, +25%).
✅ The markets gapped up at the Open today and went sideways until 10:45 ET. Then we got another spurt of buying before we leveled off for the rest of the day (see the 15 minute chart below).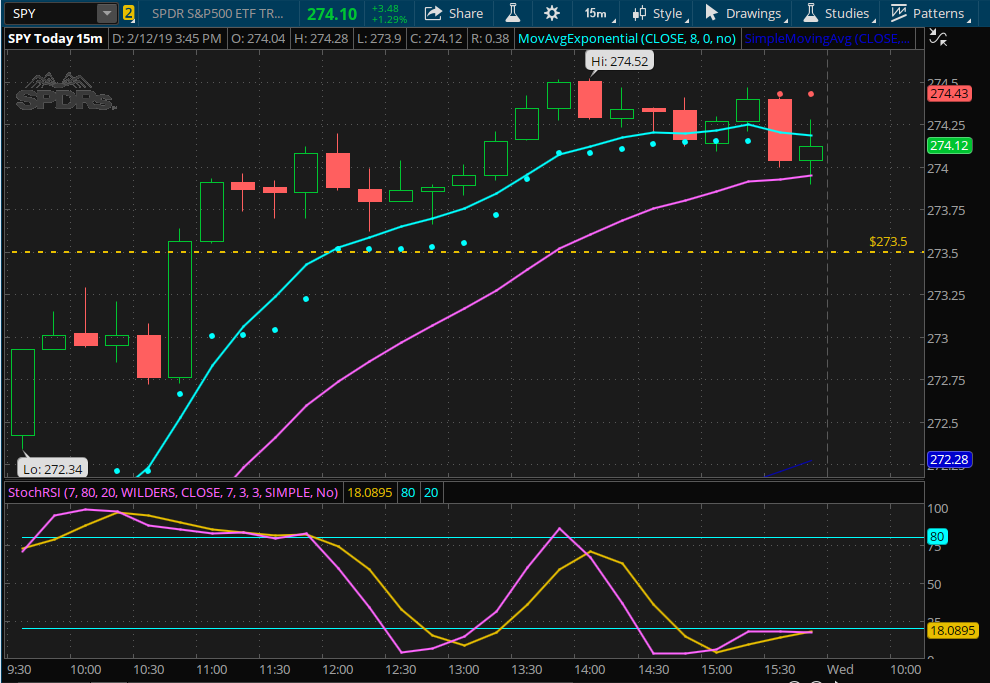 ✅ What we need now is follow through to confirm the break above the prior swing high (see the S&P futures chart below). The StochasticRSI oscillator is indicating that we may make a run towards the 2800 level.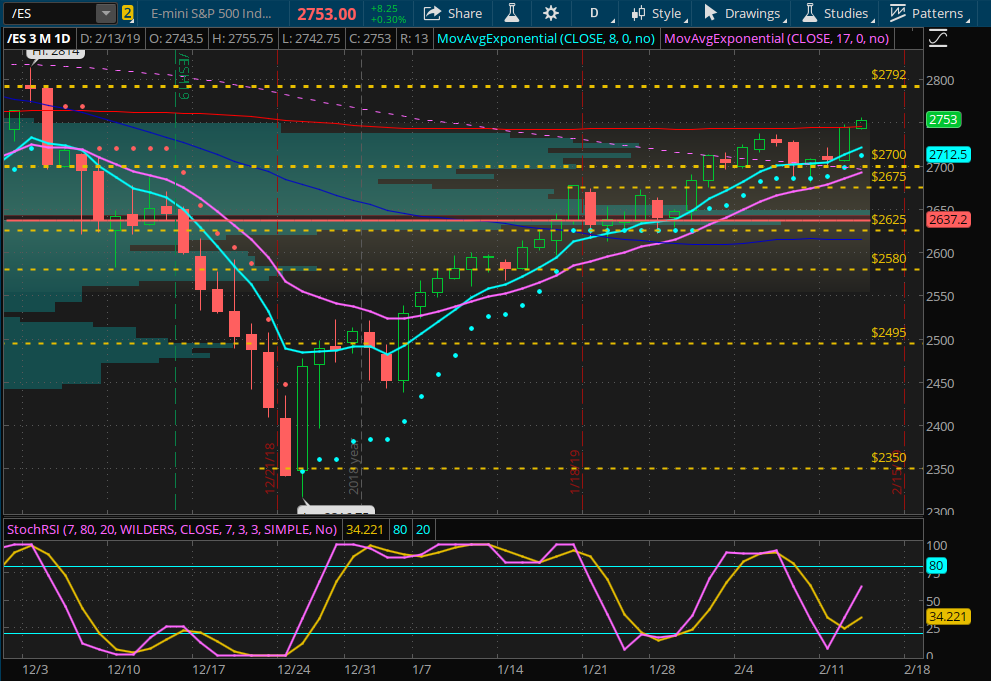 Membership and 30-Day Trial 👉 Click here for more information
✅ Our focus continues to be on earnings stocks and those that are "on their own page". However, now we have the confidence that the short term trend is Up so we can trade more aggressively Long.
Notable Earnings 2/13/2019:
AKAM, ATVI, CBRE, CFX, DISH, EXEL, FLIR, GPN, HLT, IPG, IRWD, LPX, OXY, TECK, TEVA, TEX, TMHC, TRIP, TWLO, UDR, WB, WH
✅ Tuesday's Long watchlist includes:  SGMS, TOL,WHR, MA, ROST, FBHS, LULU, BAX, MYL
✅ Tuesday's Short watchlist includes:  TAP, TWLO, TRIP
DISCLAIMER: Investing/ Trading involves significant financial risk and is not suitable for everyone. No communication from us should be considered as financial or trading advice. All information provided by it and Run Candlesticks Inc, its affiliates or representatives is intended for educational purposes only. You are advised to test any new approach before implementing it. Past performance does not guarantee future results. Terms of Service